Let's Play with Indiestrolche | Goethe Creative Port Games
German streamers (Indiestrolche) play games by the creative port initiative of Goethe Institut.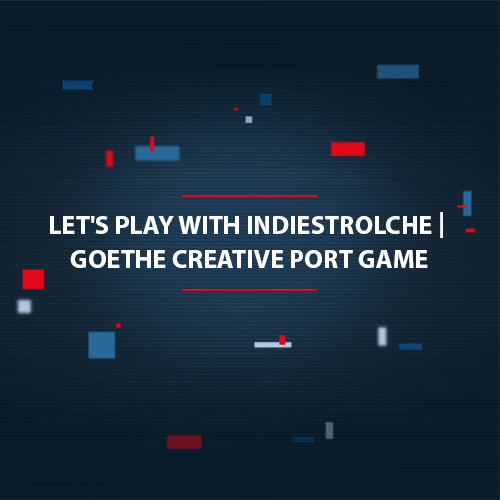 Co-Founder at Backwoods Entertainment
Marcus is a Game Designer, writer and co-founder at indie game studio Backwoods Entertainment and cheerful member of the German developer fun collective "Indiestrolche". In 2018, Backwoods released their first game, the point & click adventure Unforeseen Incidents. They are now working on the interactive short story RESORT and, in collaboration with German web TV channel Rocket Beans TV, the mystery detective game Morriton Manor. Before joining the games industry, Marcus studied Applied Cognitive and Media Science with a focus on Media Psychology at the University of Duisburg-Essen.
CEO/Co-Founder at Ludopium
Utz worked in the film and television industry before doing his BA in Digital Games at the Cologne Game Lab. It was there that he met his now Ludopium co-founders. Together with French publisher ARTE they released their first title, the rhythmic platformer "Vectronom" in 2019. Apart from running his own indie studio, Utz is also teaching game programming at the School of Games in Cologne and an avid member of German indie developer fun collective "Indiestrolche".
Twitter: @UtzStauder