Arnd's presentation will focus on how MTG has successfully developed and executed on a highly selective and quality-focused M&A strategy to create an international gaming village with some of the best gaming companies on the market today.
Arnd will also touch on MTG's M&A strategy and the criteria the group uses to evaluate fit, with case studies from our previous gaming M&A.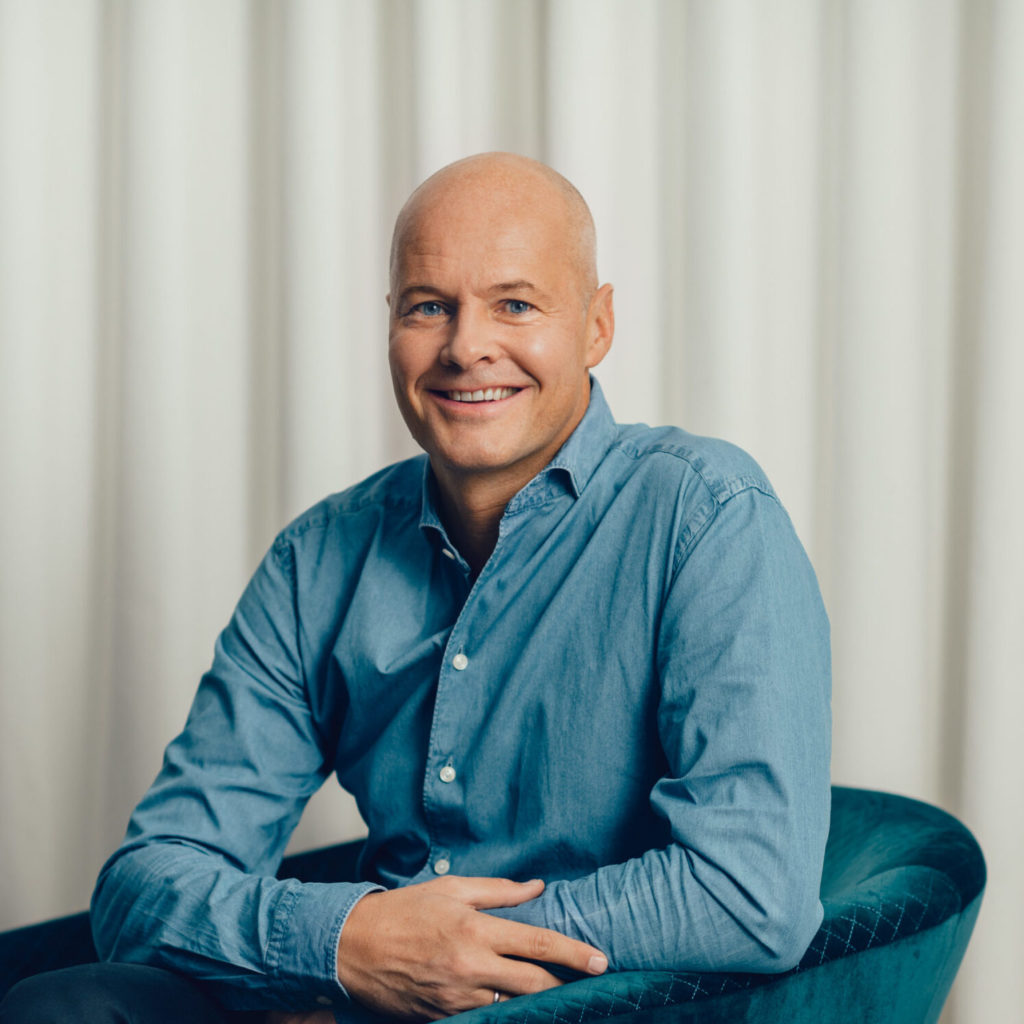 EVP of Gaming - Modern Times Group, MTG
Arnd joined MTG in November 2014 and has led MTG's strategic investments in esports and gaming. Following the sale of ESL Gaming in May 2022, Arnd is fully focused on accelerating MTG's evolution as a global gaming village and an acceleration platform for gaming companies.

Before he joined MTG, Arnd served as Chief Digital Officer for Digital & Adjacent at ProSiebenSat.1 Media AG, and as Managing Director of SevenVentures, the group's venture arm. Arnd has also been CEO of Holtzbrinck eLAB, the incubator of the Holtzbrinck Publishing Group, founded and built fifteen companies, and held various management roles at Tomorrow Focus AG.
He started his career as a journalist, working for Deutsche Presse Agentur and TV networks. Arnd was previously a member of the Board of Directors of Edgeware AB.
He is a graduate ("Diplom-Kaufmann") in Business and Administration from the University of Münster.
"The Indie Asylum: A case study of how Montreal-based Indie studios achieved success together"
Both Montreal and Quebec are internationally recognized as capitals of the video game development industry. In the last two decades, this industry generated important cultural and economic wealth. The emergence of small and medium studios as well as AAA companies settling in our province is the proof of a growing and healthy industry.

That being said, independent studios still face a variety of challenges such as funding, discoverability and a lack of business intelligence. To tackle these challenges we created a video game accelerator in 2017 that started with 3 studios and 30 people, and has now grown to 10 studios with over 200 developers. This talk will showcase how the Indie Asylum achieved this level of success through unseen levels of collaboration between indies.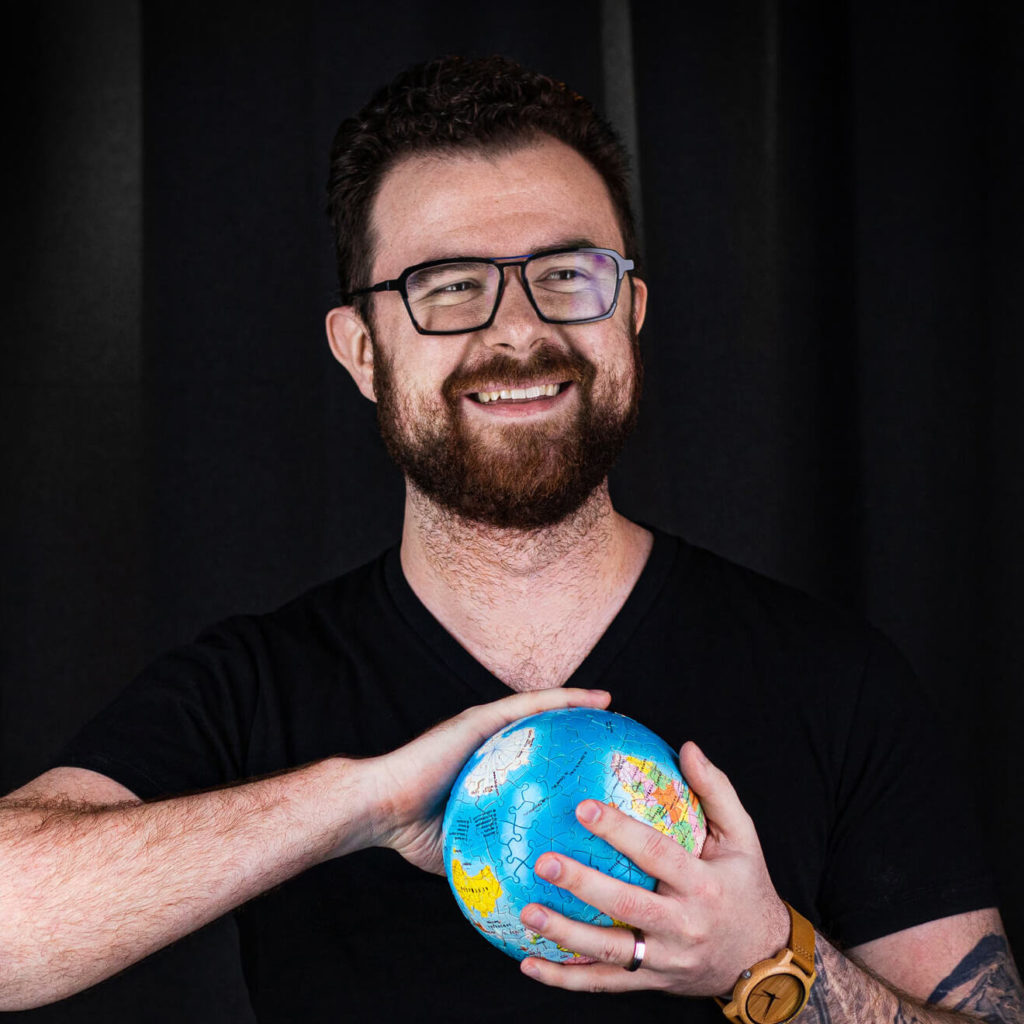 Founder and CEO / ManaVoid Entertainment (Studio) Co-founder / Indie Asylum (Accelerator)
With a graduate degree in game design and a strong work ethic, Christopher Chancey founded ManaVoid Entertainment in 2014, a 50-person video game development studio for PC and consoles. After launching his first successful title, he realized the importance of collaboration and co-founded an accelerator called the Indie Asylum in order to acquire the resources of major studios in terms of services, networking and business intelligence.

To this end, Christopher is also one of the founding members of the Quebec Video Game Guild and holds the position of president of the board of directors, representing today the entire video game industry: 290 studios and more than 15,000 jobs. In addition, he teaches game design and programming at two Québec universities and has been co-founder of a microprogram in entrepreneurship for video games since 2017.
"10 Golden Rules to Avoid Investment & M&A Disaster"
The moment where many game developers have been waiting for: an investor wants to make bid for your studio. But what do you do? Where do you start? This keynote will give you an insight in the do's and don'ts in order to successfully navigate an investment/M&A deal, by learning from mistakes others have been making in the past.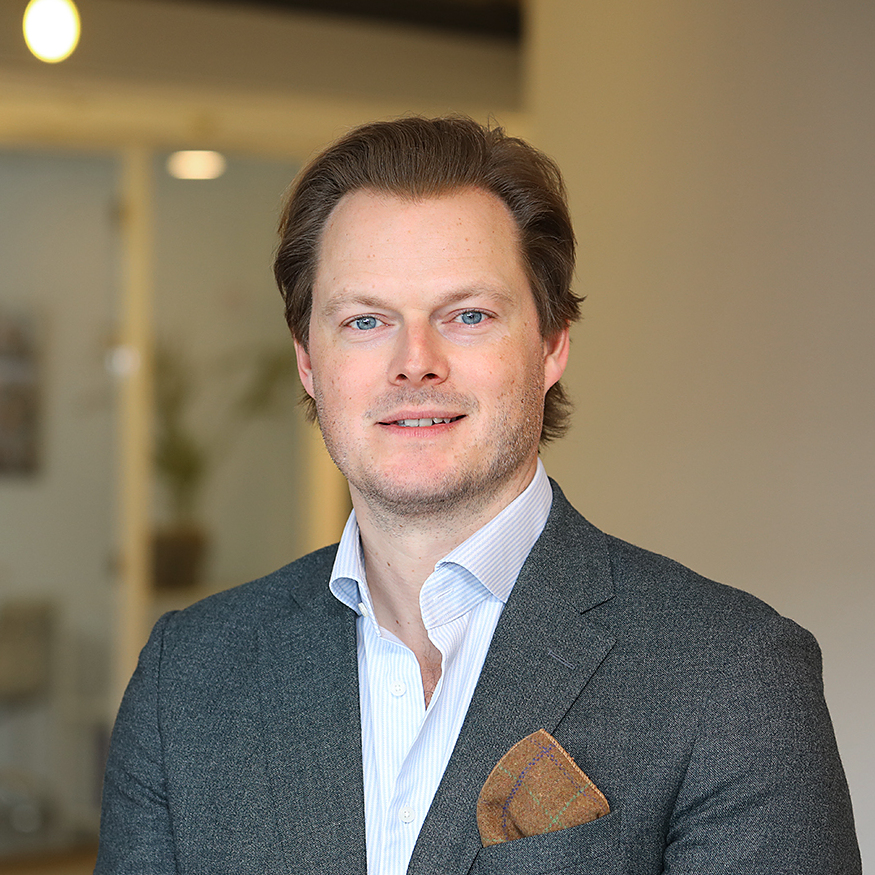 With more than 15 years experience, Maarten de Koning is a highly respected executive, entrepreneur and advisor in the game industry. As Partner and Executive Vice President, Maarten has been with DDM since 2013 when he merged his own agency into the company.
He oversees the European and Asian markets, for which he is responsible for the expansion and servicing of clients, new business development and laying the groundwork for new services that are designed to provide even greater benefits to both the company and clients, such as DDM's Investment Services, which aids both developers and investors with equity investment and M&A.
With a background in investment management and game development, Maarten co-founded the Green Hill production house, which would subsequently be acquired by DDM. It was at Green Hill that Maarten established his principles for starting an agency, which were to provide business development, effective product management and consultation to video game developers.
Maarten began his career in the industry as a game producer and is a certified Scrum Product Owner and Scrum Master. He serves as an active board member and advisor for multiple startups, industry funds and game industry conferences. He is also still a shareholder in Mardelli, a family investment firm that invests and manages assets on a world-wide scale.
"Kolibri Story - From student dorm to multi-million dollar exit in 4 years"
Talk description coming soon!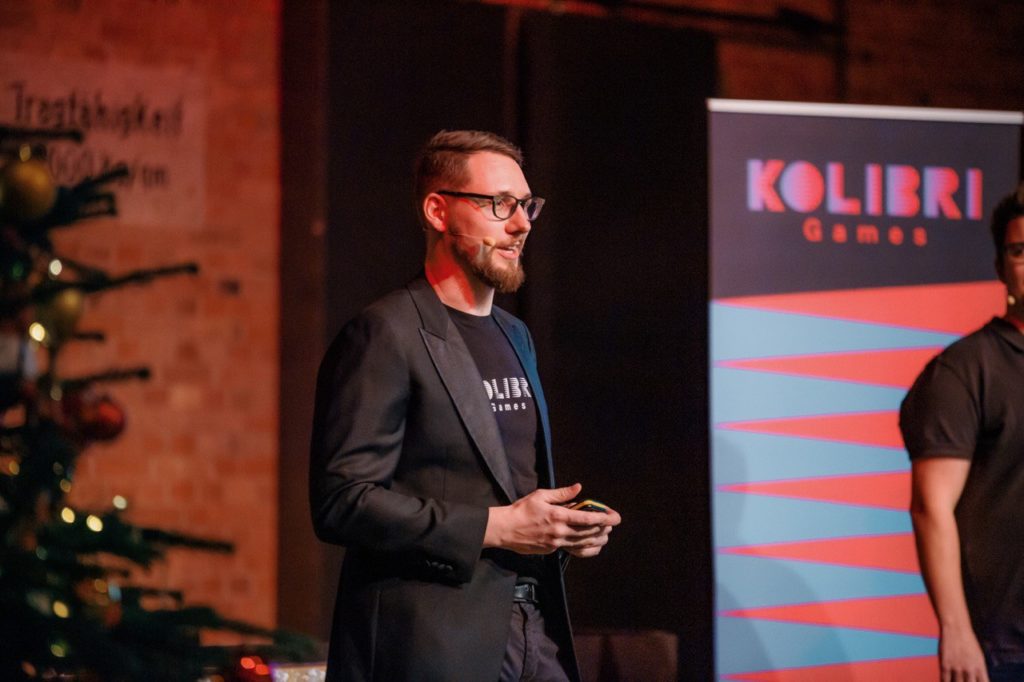 BLN Capital - Founder / Kolibri Founder
👷 In 2016, I co-founded Kolibri Games, a Berlin-based mobile games studio, bringing the Idle Tycoon genre to life in the mobile games segment. Together with Daniel Stammler and Oliver Löffler, we have bootstrapped and scaled up Kolibri Games to a 9-figure-exit to Ubisoft within 4 years.
📈 With BLN Capital I invest opportunistically across asset classes, such as public and private equity, venture capital, and web3. Examples of venture capital direct investments include Junto, PowerUs, Jodel, and AppOnboard.
👨‍🏫 Prior to co-founding Kolibri Games, I studied Industrial Engineering at University of Karlsruhe and in parallel Psychology at FernUniversity Hagen – and dropped out to build Kolibri Games.
🏆 I am honored to be named Forbes 30 under 30 and Young Entrepreneur of the Year.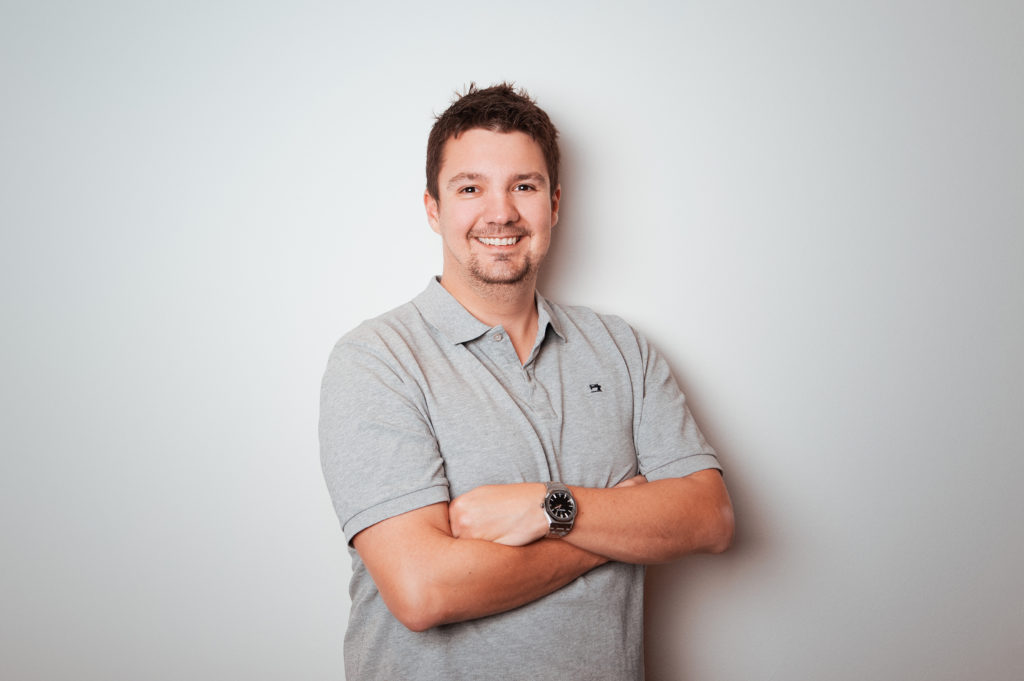 BLN Capital - Founder / Kolibri Founder
👷 In 2016, I co-founded Kolibri Games, a Berlin-based mobile games studio, bringing the Idle Tycoon genre to life in the mobile games segment. Together with Janosch Kühn and Oliver Löffler, we have bootstrapped and scaled up Kolibri Games to a 9-figure-exit to Ubisoft within 4 years.
📈 With BLN Capital I invest opportunistically across asset classes, such as public and private equity, venture capital, and web3. Examples of venture capital direct investments include Junto, PowerUs, Jodel, and AppOnboard.
👨‍🏫 Prior to co-founding Kolibri Games, I studied Business Informatics at University of Karlsruhe – and dropped out to build Kolibri Games.
🏆 I am honored to be named Forbes 30 under 30 and Young Entrepreneur of the Year.
"Behaviour Interactive – 30 years of independence and loving it!"
Why is Behaviour Interactive, Canada's largest independent developer, still independent after 30 years? What's been the strategy through the decades? What are the challenges and opportunities that come with being independent? This talk will answer those questions and more. It will look at Behaviour's successful, strategic balance of both publishing and services business, and will cover why key elements of our culture allows us to remain and thrive. And finally, how the strategic plan for our partners, investments and M&A impacts our future.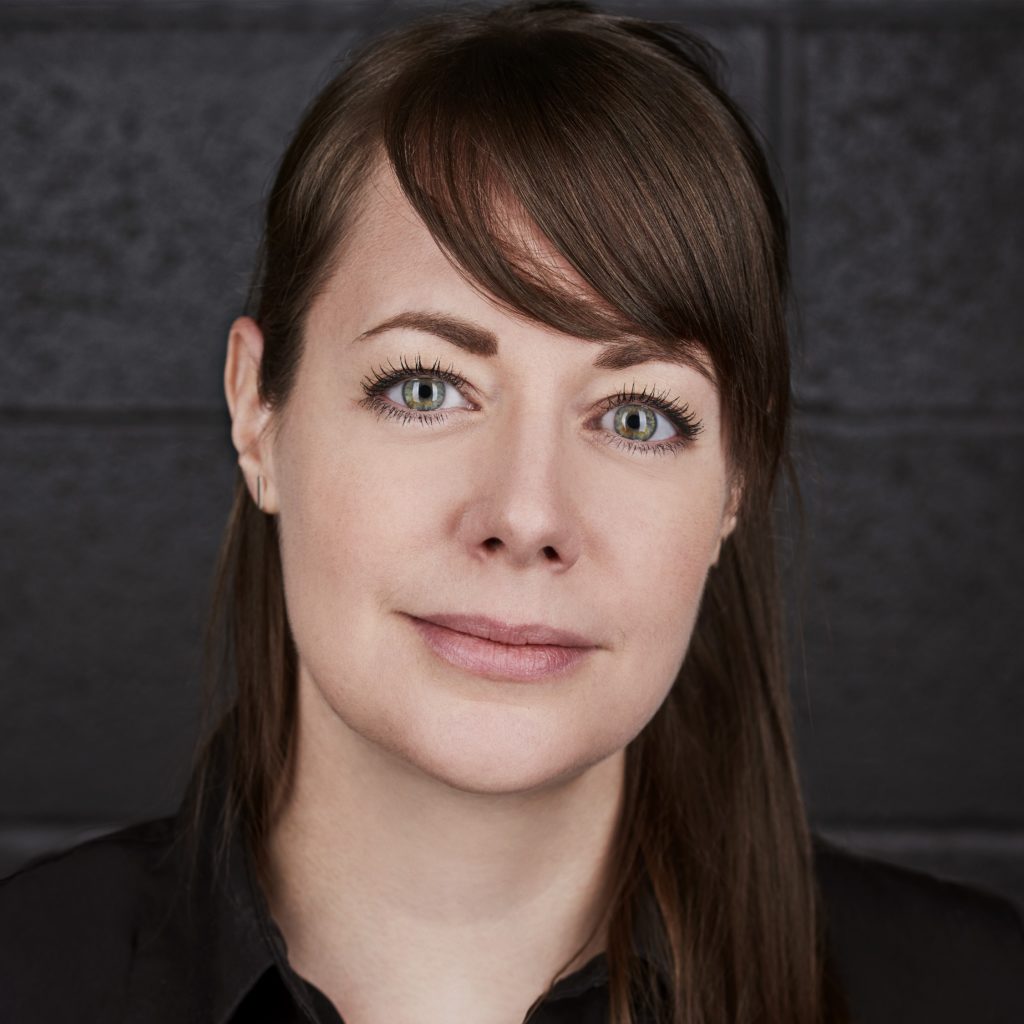 VP Production, Studios - Behaviour Interactive
Stephanie Marchand launched her career in the video game industry more than 19 years ago as a programmer. Her passion for game development, project management and fostering new leaders has led her to hold many roles, including Team Lead – Programming, Producer, and Executive Producer before being named Vice-President – Production for Behaviour Studios. Stephanie has taken part in more than 45 game development cycles in partnership with industry giants such as Microsoft, EA, Ubisoft, King, Warner Brothers, Sony, and Activision. She is also dedicated to encouraging girls and women to pursue careers in science and technology. 
"Stumbling into a Global Hit Downloaded 2 Million Times per Day"
Talk description coming soon!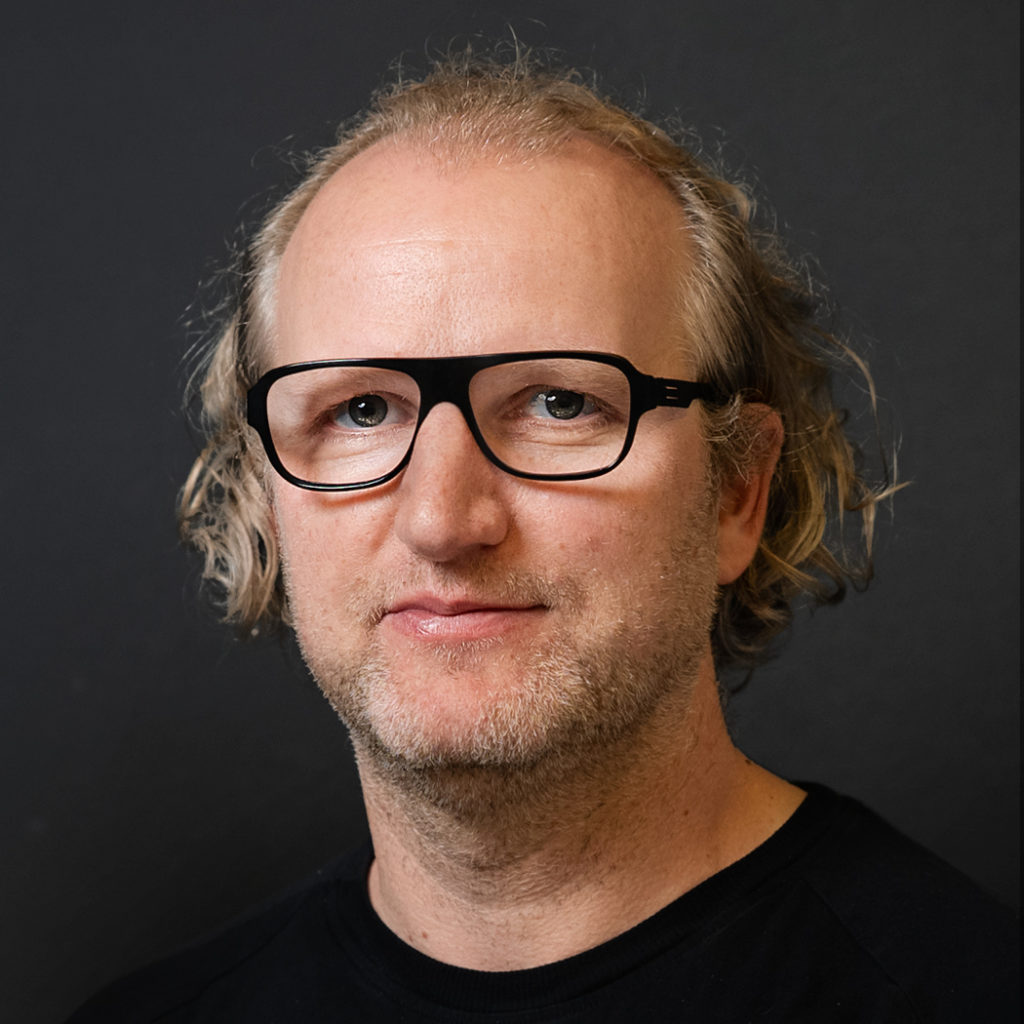 Founder & CTO of Exit Games
Christof Wegmann is founder and CTO of Exit Games and develops the realtime, multiplayer, cross-platform product "Photon". Photon is used by more than 450,000 game developers – including companies like Scopely, Square Enix, Ubisoft, Disney, EA/Playdemic, Nintendo, SEGA or Miniclip. The high performance Photon Server and Photon Cloud allow cross-platform gaming between Mobile, PC, Console, Web, VR/AR and other popular devices.
"Lessons Learned on Selling my Company"
Talk description coming soon!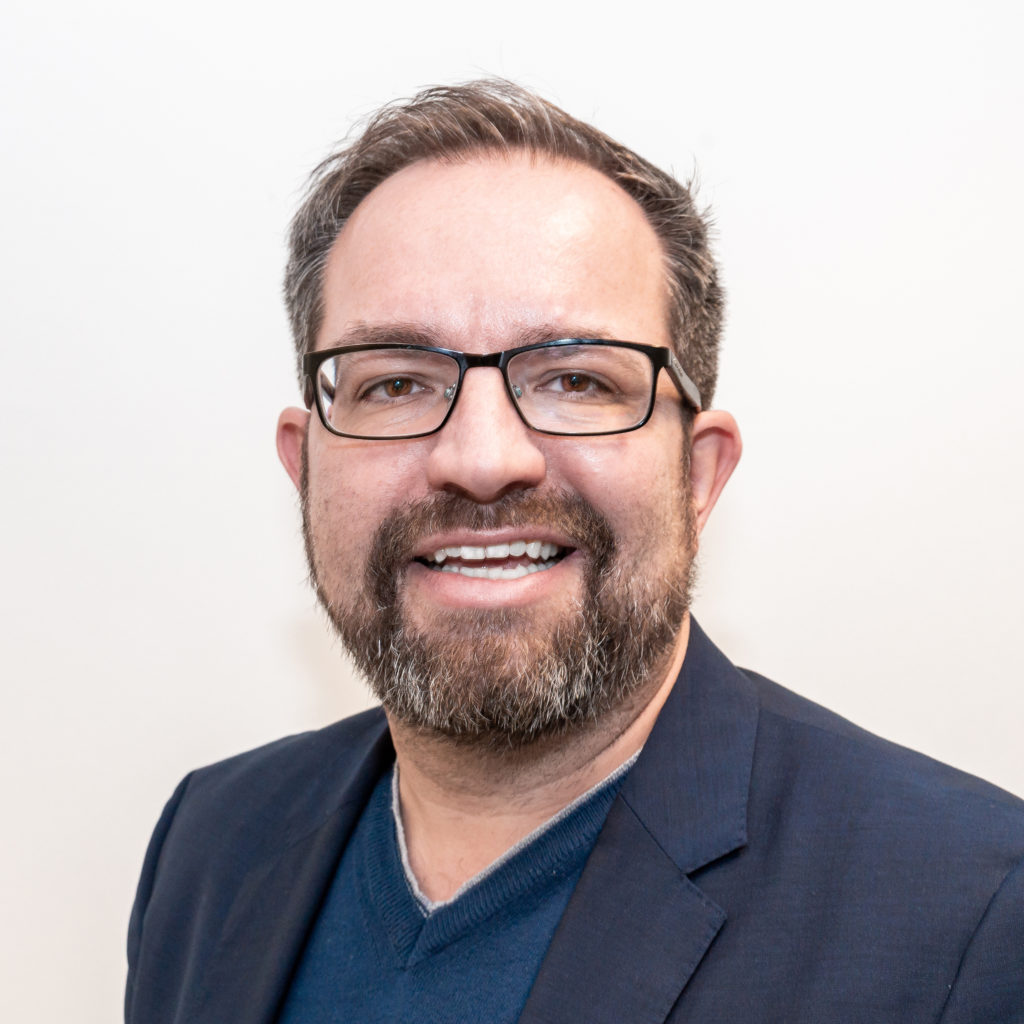 Delivery Director / Managing Director - Endava
Frank is a senior leader with excellent entrepreneurial capabilities. He founded a bunch of companies and helped several others to succeed in the tech space.
He merged his main company in 2019 with the international tech service provider Endava. Endava is one of the fastest growing companies with more than 10k experts to build scaling internet services. Endava is listed on the NYSE.
Together with his teams he won more than 50 Design-, Innovation-, Tech- and Games Awards. As one of the first entrepreneurs to combine Internet and Video technology and using Game Tech outside the Games space, Frank provides inspirational leadership to help teams solve industry challenges using outside-the-box thinking and cutting-edge technology solutions.
Besides his regular Job as a Delivery & Managing Director at Endava he is invested in a couple of Startups and holds Board seats in private owned companies and public Institutions. He is living with his wife, his three daughters and his dog in Berlin.
"Hamburg's Funding Landscape From the View of an Indie Game Studio: San Francisco, Tokyo and Two Employees"
Hamburg's indie game studio scene is thriving, with many studios managing to secure funding and grow despite the challenges of the industry. Founded by two students with little starting capital and no external stakeholders, Soapbox Interactive has attended the Game Developers Conference in San Francisco and the Tokyo Game Show and has grown to include two employees. Financed for 2.5 years, we are well-positioned to finish our first title. Join us to hear about the challenges and successes of financing an indie game studio in Hamburg, as seen through the eyes of Soapbox Interactive.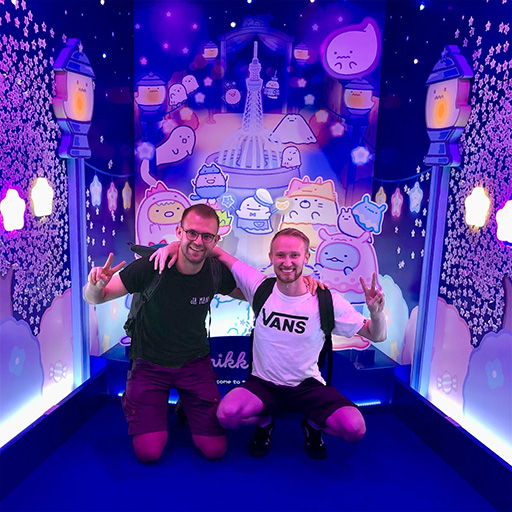 James Rucks, Clemens Runge
Game Engine Developers, Soapbox Interactive GmbH
We are a new indie studio funded by Gamecity and IFB Hamburg and located in offices at the StartupDock in Hamburg-Harburg.

The founders Clemens Runge and James Rucks share a passion for voxel games for over 10 years now. Our mission is to bring high-resolution and dynamic voxel worlds to multiplayer for the very first time!

To achieve this, we are developing a new game engine (Soapbox Engine) from the ground up as well as a competitive first-person shooter (Rocket Science GONE WRONG) based on it.
"How to Self-fund a €20 Million Euro Space Looter-Shooter"
ROCKFISH Games is globally known for their incredibly popular indie space shooting titles. With two massive Kickstarter campaigns, each followed by Early Access launches as world top sellers, and a portfolio of tier 1 licensing deals under his belt, Michael will share how he and his team navigated their way up from a €5 Million indie game debut to a €20 Million AA production for EVERSPACE 2 without bringing any VCs or publishers on board.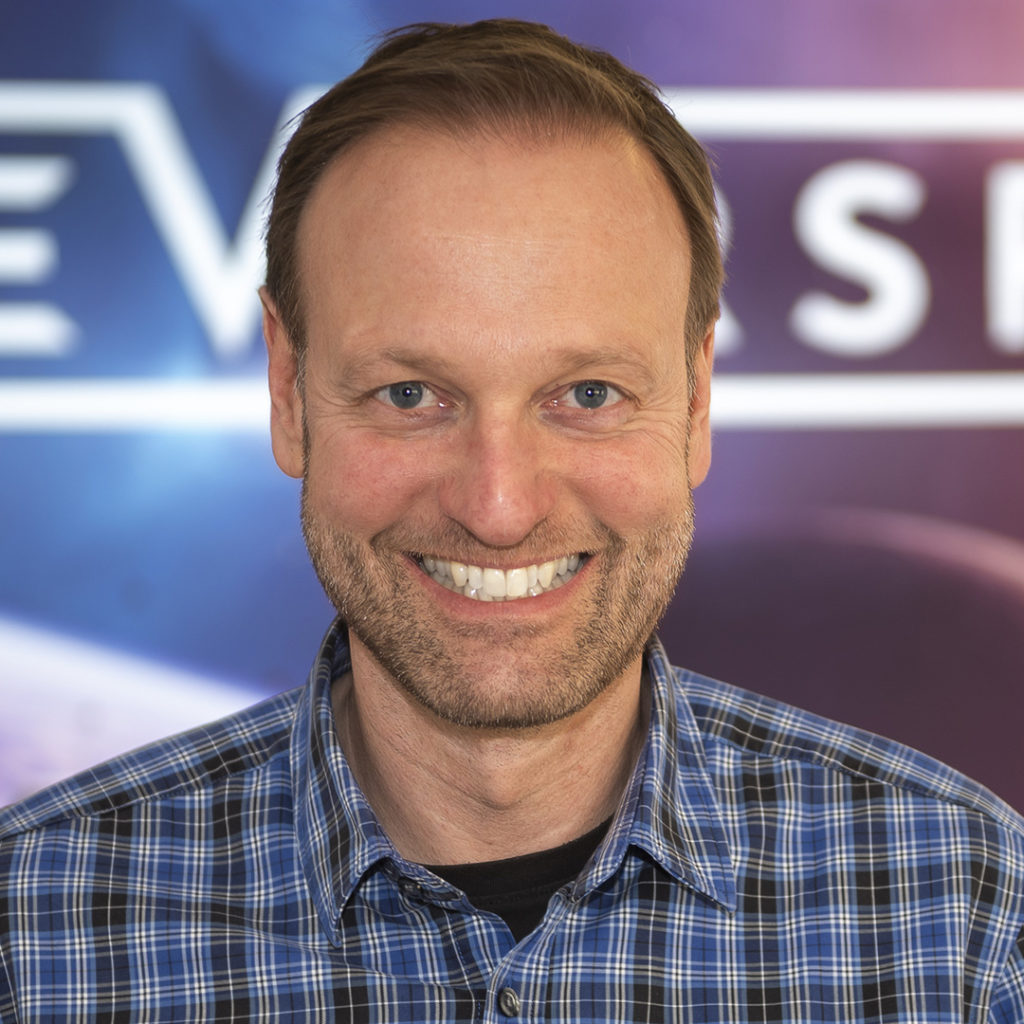 CEO & Co-Founder of ROCKFISH Games
Michael is a serial entrepreneur, marketing & PR expert, and seasoned speaker with over 30 years of experience in the CGI / video games industry. He co-founded ROCKFISH Games as a fully independent games studio specializing in space action games for PC and console in 2014.
"Battle Brothers: Post Mortem"
The post-mortem of the game Battle Brothers by Hamburg based indie developer Overhype Studios shows how bootstrapped game development can work.
Covering the initial prototype phase, the Early Access release, the iterative development, community building, the full release and the release of several DLCs the talk touches on almost all challenges an indie developer has to tackle from start to finish.
We'd like to share what we've learned with you!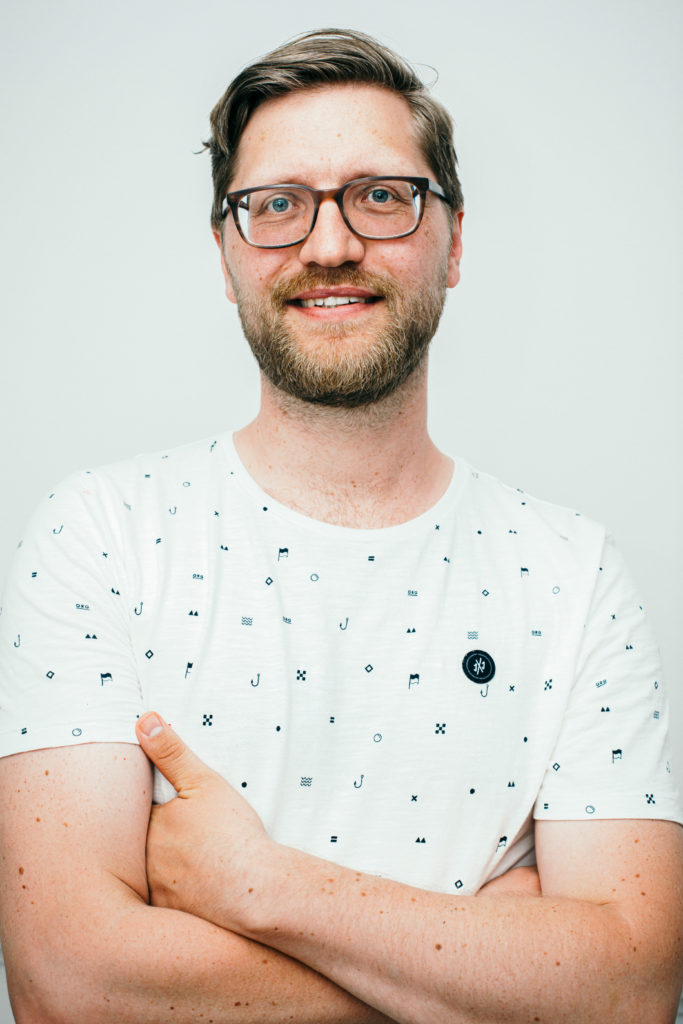 Creative Director at Overhype Studios
Starting out as a Geologist and Hobby-Illustrator, Paul co-founded his own gaming company Overhype Studios in 2015. They self-published their first PC game "Battle Brothers" in 2017 without any external support.
At Overhype Studios Paul takes care of everything visual. That includes art direction, ui design, illustrations and concept art. He is also heavily involved in the game design.
The team is currently working on their next game called "Menace".
"Developing and Releasing an Indie Hit"
We'll take a look at how Dome Keeper was developed and released in a post mortem fashion. Coming from a game jam, getting published and funded by the indie publisher Raw Fury, it can showcase an ideal scenario for aspiring game devs. It made it's development costs back the day it released, and we'll take a look into how that came to pass and what happened afterwards.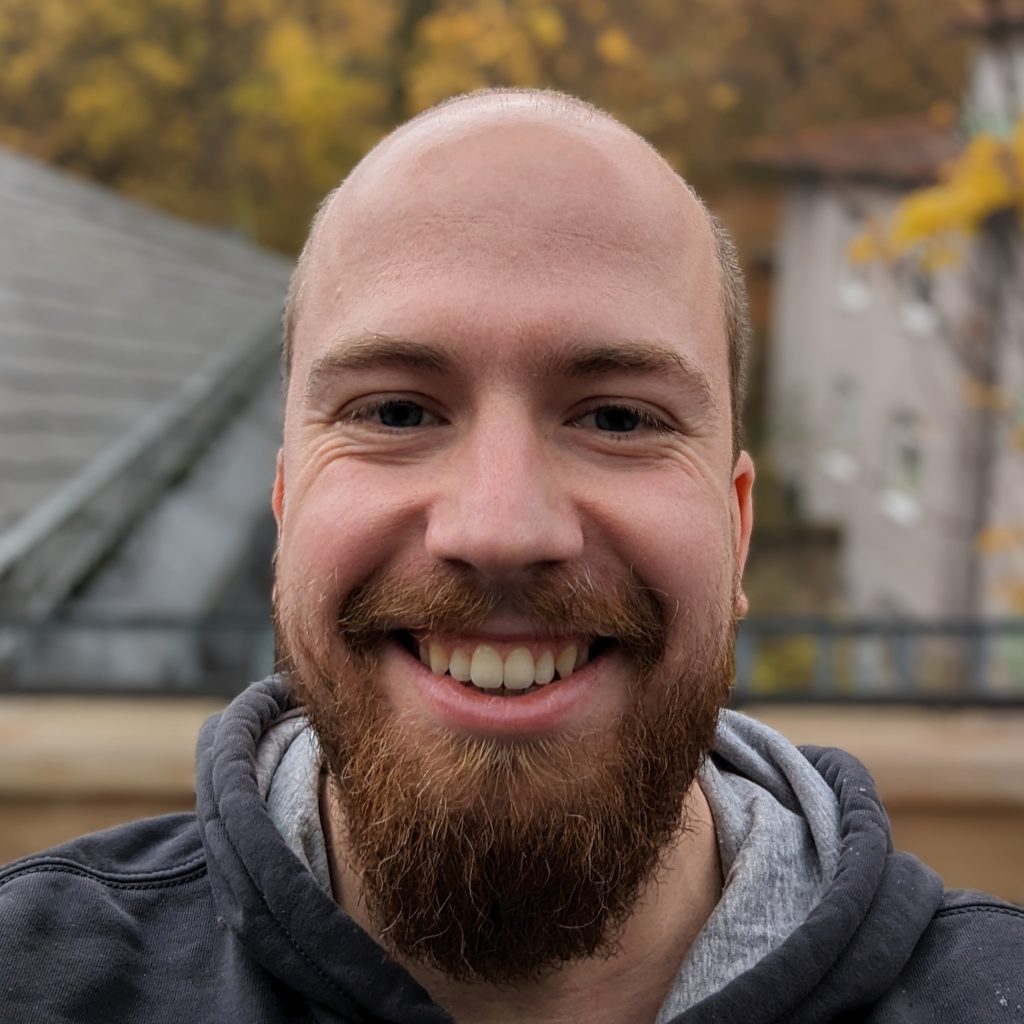 Games are amazing, because we can experience impossible things in impossible worlds. I've always been a gamer at heart, and have been making games since my teens. After working some years in IT, I improbably followed my true passion as a full time indie developer 2022, together with awesome people. We released our first proper game "Dome Keeper" the same year. It was successful enough that we can keep doing this, which rocks!
"A President on the Move: The Transformation of Suzerain from PC to Mobile"
In this track, Ata from Torpor Games will explain the journey flow from taking Suzerain to PC to Switch and then to mobile from start to end. What challenges did Torpor Games face, and how were these challenges tackled? All these subjects, plus questions and answers as well as tips for going on the Android and Apple's platforms, will be shared.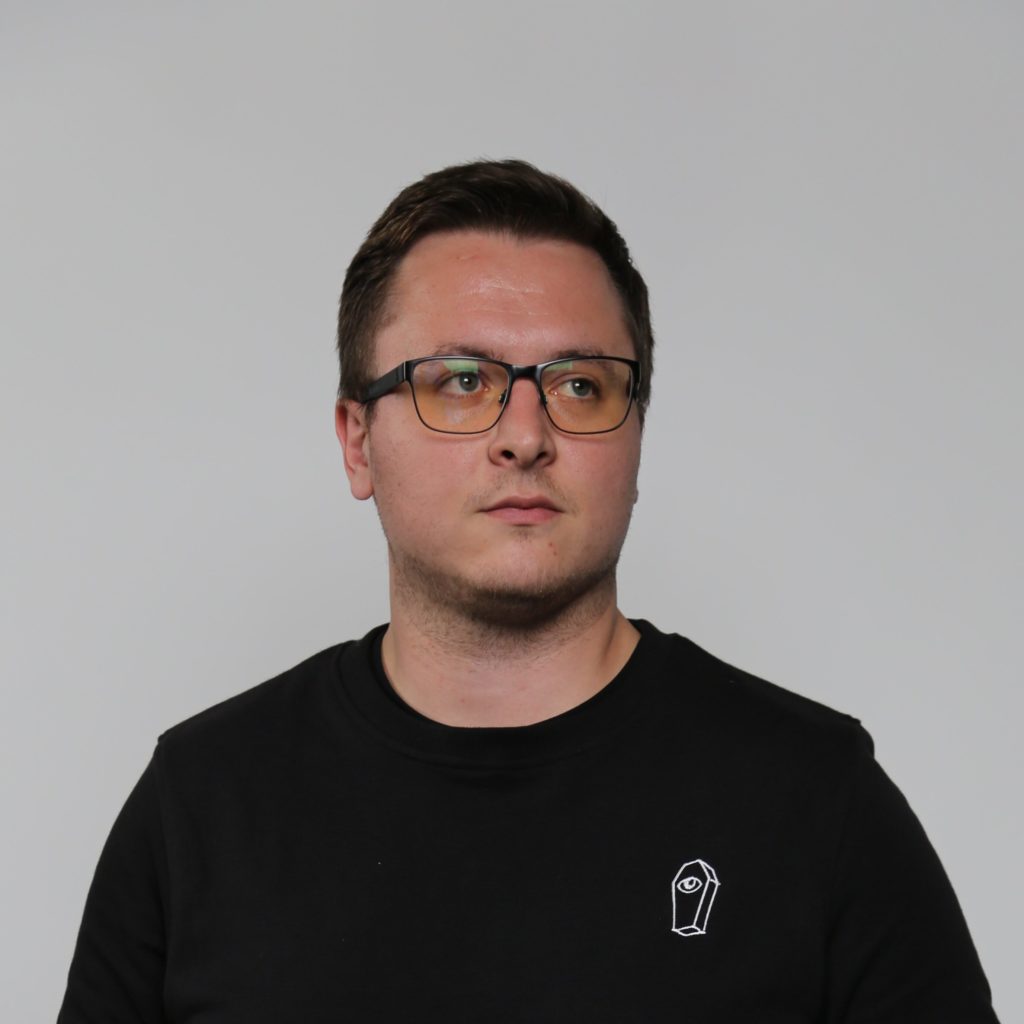 I'm trilingual and passionate about games, history, space, and intercultural communication. Ten years ago, my passion for games began to transform into a professional career. This was triggered by my first game modding experience for Paradox games in 2012. Since then, I worked on several games like Hearts of Iron 3: Their Finest Hour, East vs West, Squad, Terminal Conflict, and acclaimed mods like Black ICE and Project Reality.
Aside from my game development career, I also managed an international NGO that focused on European Union research projects and hosted many entrepreneurship events like Creative Coffee Ankara or TEDxHacettepeUniversity. After 2017, my main focus shifted toward creating Suzerain and guiding it to a commercial release. Thanks to our talented and diligent team, we released our dream game that was critically acclaimed while also being a financial success. Torpor is now expanding the universe of Suzerain and developing a new game called The Conformist.
Currently, I am managing Torpor Games while also providing services in consulting and event speaking regarding the software industry with a focus on start-ups and games.
"Feeling like Sherlock: Game Design and Writing in Lacuna"
Talk description coming soon!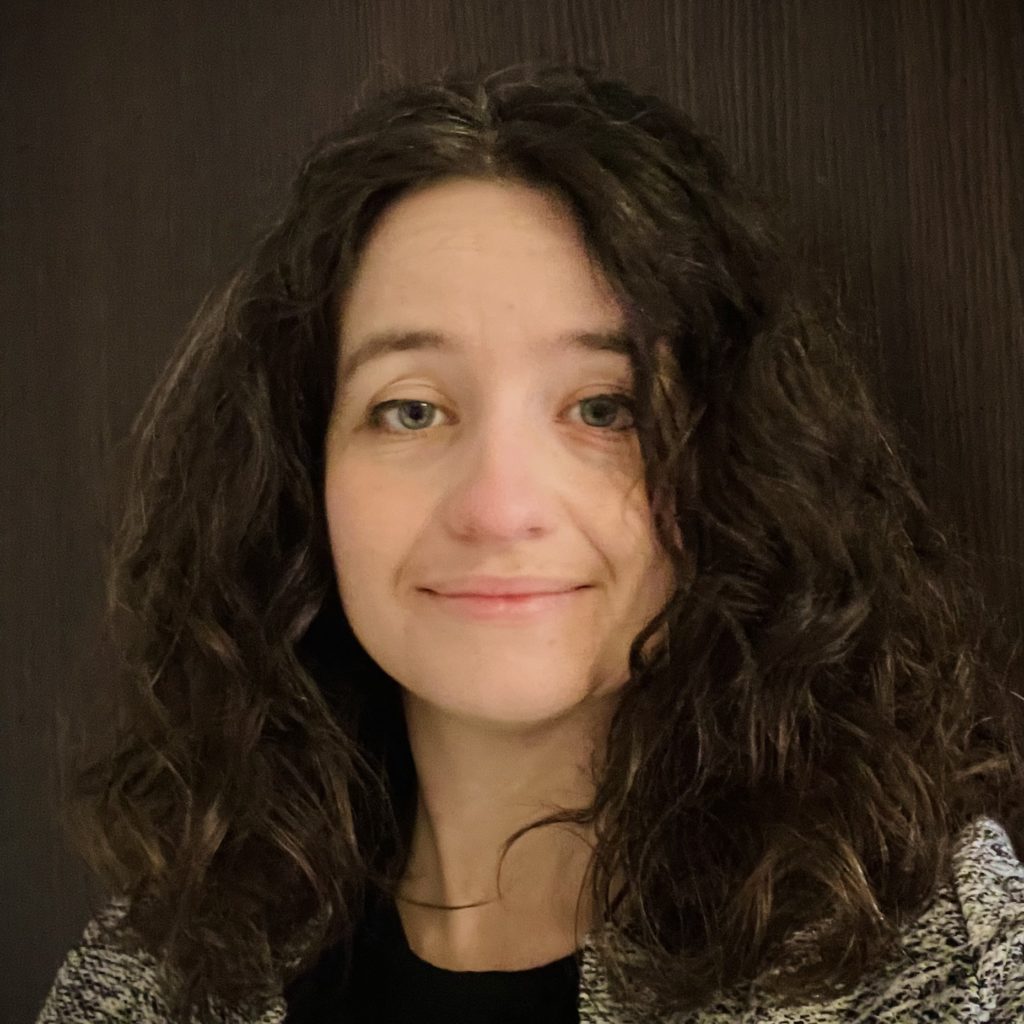 Co-Founder, DigiTales Interactive
Jasmin studied comparative literature in Saarbrücken, Munich, and Paris and holds a doctorate about multimedia-based storytelling in literature, theater and video games. In 2019, she co-founded DigiTales Interactive, an independent game studio that focusses on making meaningful narrative games. In 2021, DigiTales published their first title Lacuna, a pixel art sci-fi noir adventure.
"Production Leadership - How to be an authentic lead and build trusting relationships with your team"
Leadership in production is a tough gig. It's not just about being a great producer coordinating milestones and tasks, it's about being an authentic leader. With so many distractions, it can be hard to stay focused on what matters most. That's why this talk will offer insights and tools to reflect on what kind of leader you are and how to build trusting relationships with your teams.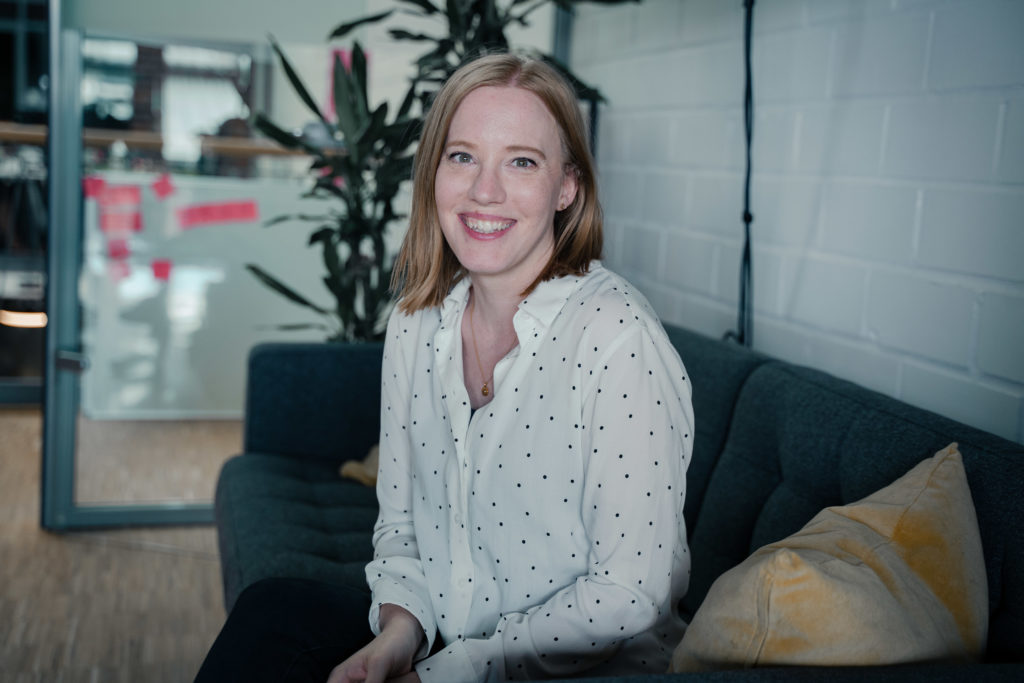 Linda is a producer with 7+ years of experience, driven by empathy and passionate about supporting interdisciplinary teams to grow and create memorable and innovative experiences for players. Linda recently worked as a Production Director at Massive Miniteam creating and porting indie games. Before she was a Producer at Ubisoft Düsseldorf focusing on virtual reality. Linda produced experiences like Beyond Medusa's Gate, Prince of Persia: The Dagger of Time & Assassin's Creed VR. She also founded the #FemDevsMeetup in 2017 to empower diversity in the game industry and is an advocate for women's rights and equality.
"The bliss and curse of turning your passion into your source of income"
This talk is a message of hope for the artists in the crowd, yet includes some cautionary tales about the consequences of not taking care of our physical and mental health. By identifying the joy -and the pain- that involves participating in a creative industry of this nature, Casilda wants to make fellow game developers reflect on the toll it takes on one's life balance and the measures we can put in place to keep our motivation and spirits up.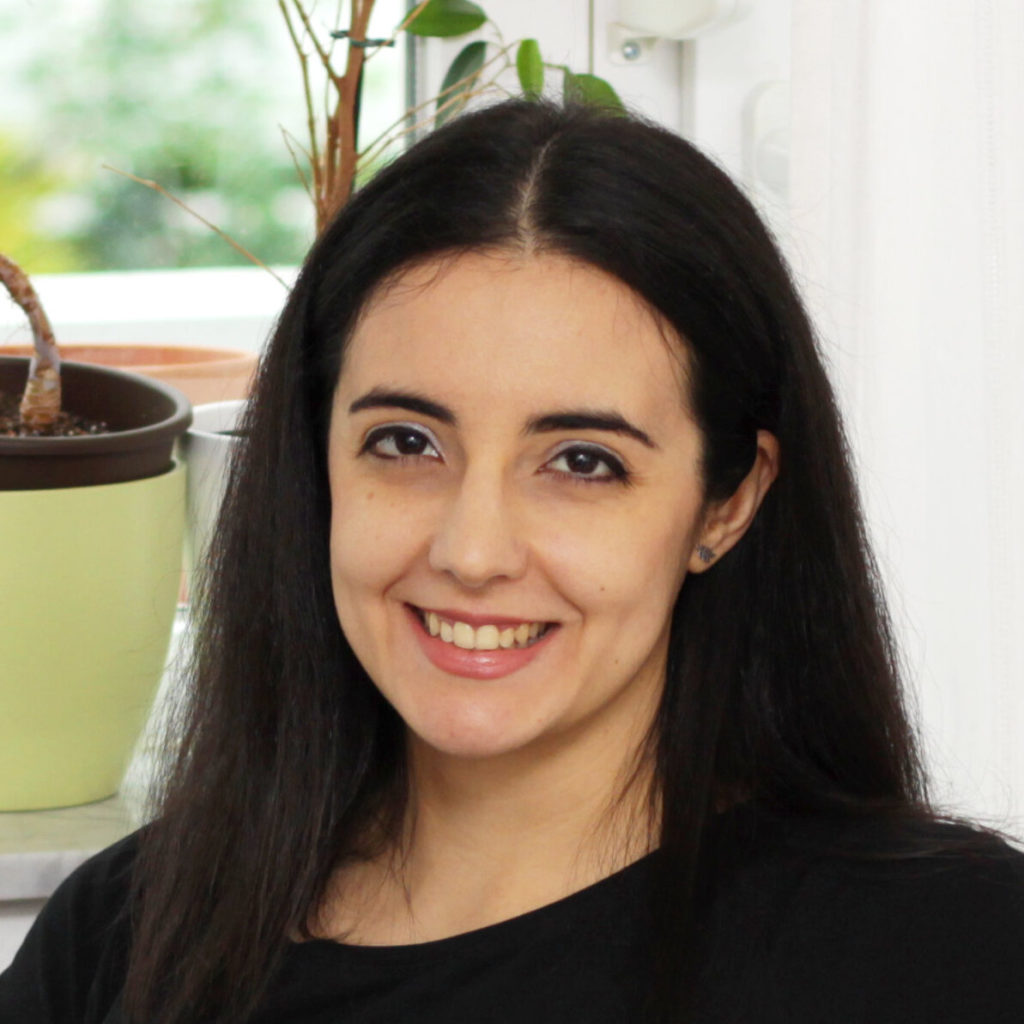 Technical Artist & Animator / Freelancer
Casilda de Zulueta is a technical artist and animator, indie game developer and animation teacher. With 7 years of experience in the games industry, she has specialized in filling the gaps between code and art animates whatever may fall into her hands. She likes to optimize graphics for low-end devices, making her assets run smoothly without sacrificing visual quality. Since 2018, Casilda is part of the organizational team of the #FemDevsMeetup, a community of marginalized developers in Germany.