"Buying to build - How MTG integrated selective M&A in its wider growth strategy"
Everybody talks about M&A and everybody wants to grow by buying. MTG's approach to M&A has focused on buying-to-grow.

Arnd's talk will shine light on MTG's highly selective M&A strategy and the pillars that drive MTG's decision making in this space, as well as how the group's M&A strategy is closely linked to it's mission to build and grow an international gaming village with some of the best gaming IPs on the market.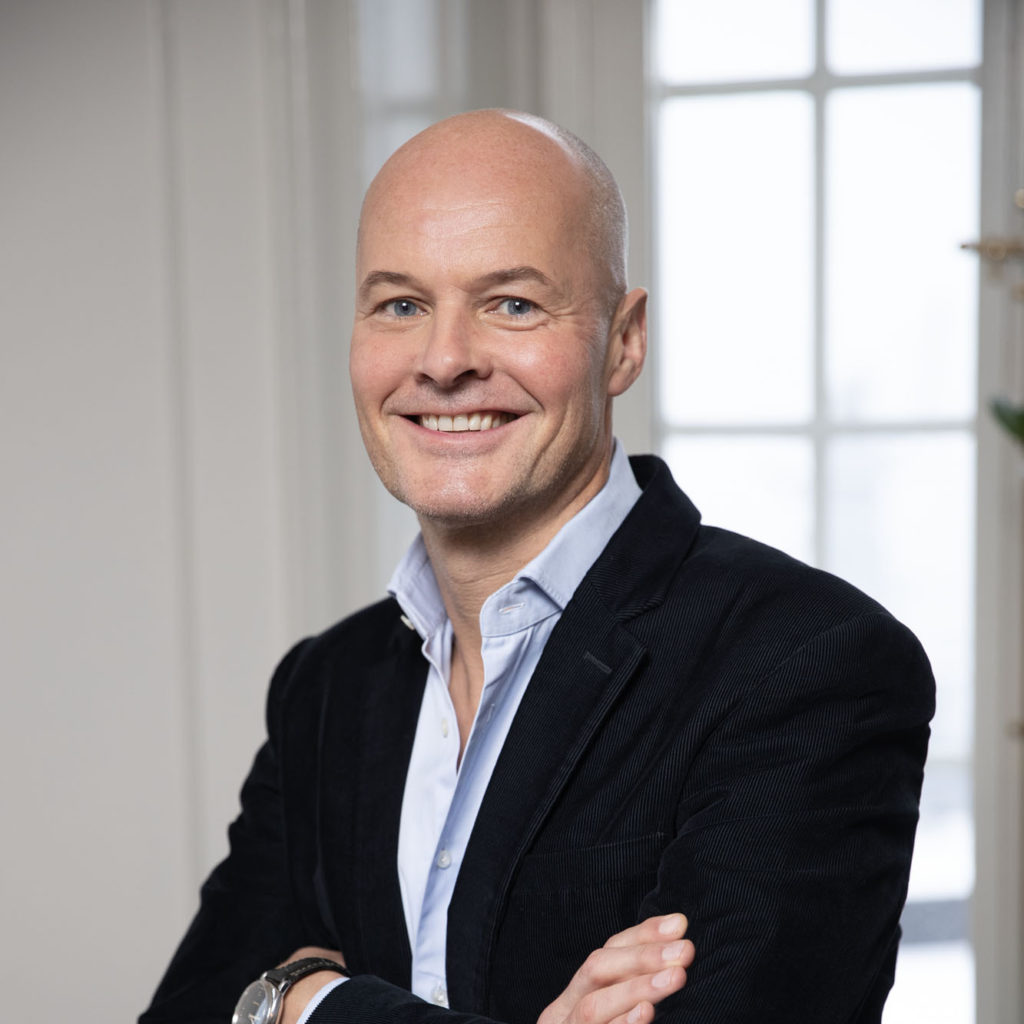 EVP of Gaming - Modern Times Group, MTG
Arnd joined MTG in November 2014 and has led MTG's strategic investments in esports and gaming. Following the sale of ESL Gaming in May 2022, Arnd is fully focused on accelerating MTG's evolution as a global gaming village and an acceleration platform for gaming companies.

Before he joined MTG, Arnd served as Chief Digital Officer for Digital & Adjacent at ProSiebenSat.1 Media AG, and as Managing Director of SevenVentures, the group's venture arm. Arnd has also been CEO of Holtzbrinck eLAB, the incubator of the Holtzbrinck Publishing Group, founded and built fifteen companies, and held various management roles at Tomorrow Focus AG.
He started his career as a journalist, working for Deutsche Presse Agentur and TV networks. Arnd was previously a member of the Board of Directors of Edgeware AB.
He is a graduate ("Diplom-Kaufmann") in Business and Administration from the University of Münster.
Workshop: Crafting Your Equity Story: Show investors that you are a gem 💎
Join us for a comprehensive workshop on designing and telling your own equity story in the gaming industry!
During the workshop, we'll explore what makes a compelling equity story that convinces investors. This includes showcasing your studio's unique features and addressing possible investor concerns, as well as highlighting the importance of your intellectual property, team and future potential.
You will have the opportunity to put your newfound knowledge into practice by crafting your own Key Investment Highlights, with a template provided to guide you.
A few adventurous participants will even have the chance to pitch their equity story and receive praise, admiration and constructive feedback.
Whether you're a seasoned veteran or just starting out in the gaming industry, this workshop is an opportunity to level up your equity storytelling skills and stand out to potential investors.
We look forward to seeing you.
Please register for this workshop by filling out the following form or via the button below:
https://airtable.com/shrv8t8vbfjHzDbZM
You are also welcome to join the workshop spontaneously on the day of the event if there are any seats left.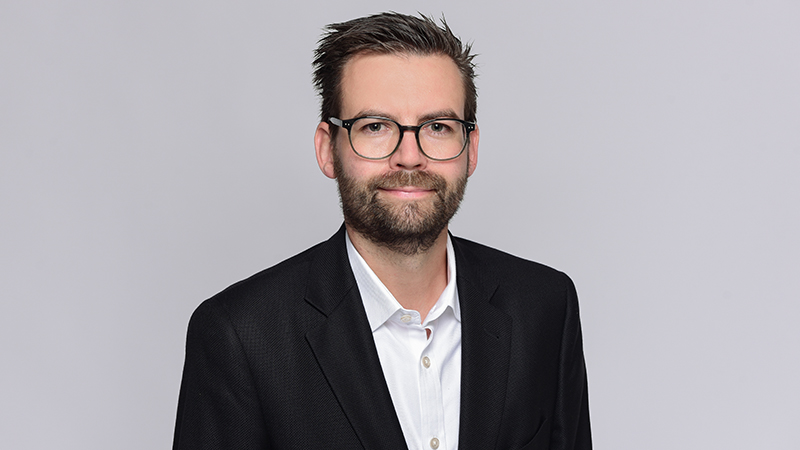 Rolf Martin has been part of the Düsseldorf team of the Corporate Finance / M&A department since 2015 and has so far advised numerous clients from the industrial, mechanical engineering, packaging, construction and agricultural technology sectors, among others. He is also the main person responsible for the support of the Succession Algorithm, a tool for the automatic analysis of the corporate client portfolio of interested Volks- und Raiffeisenbanken.

Before joining DZ BANK, he was a manager at Deloitte in the Transaction Services division.

Rolf Martin holds both a Master of Science and Bachelor of Science in International Business from Maastricht University and spent a semester at New York University – STERN School of Business.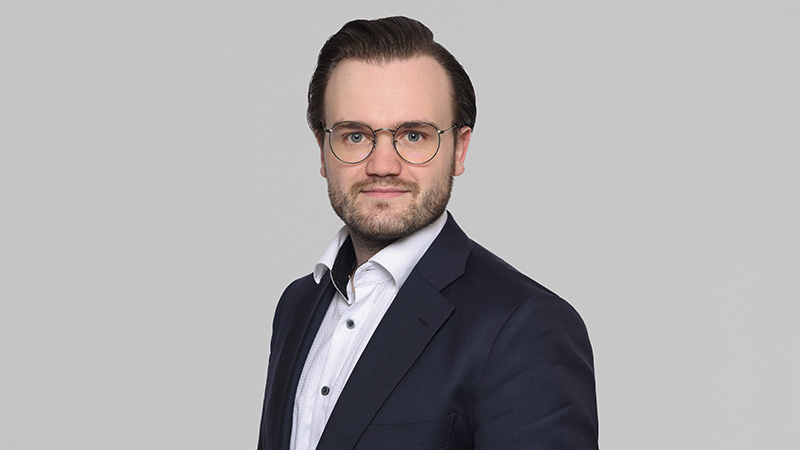 Christian joined the Düsseldorf team of the Corporate Finance / M&A department in 2019. Since then he advised multiple clients in various industries such as biotechnology, mechanical engineering, telecommunications and food services, among others.

Before joining DZ BANK, Christian worked as an intern and student trainee in the Fraud Investigation department at EY. He also gained experience in his father's company in the field of IT and SmartHome.

Christian holds a Master of Science in Business Administration with a focus on Finance from Heinrich-Heine-University Düsseldorf as well as a Bachelor of Science in Economics from the University of Paderborn and spent one semester at Beijing Foreign Studies University in China.
"The Indie Asylum: A case study of how Montreal-based Indie studios achieved success together"
Both Montreal and Quebec are internationally recognized as capitals of the video game development industry. In the last two decades, this industry generated important cultural and economic wealth. The emergence of small and medium studios as well as AAA companies settling in our province is the proof of a growing and healthy industry.

That being said, independent studios still face a variety of challenges such as funding, discoverability and a lack of business intelligence. To tackle these challenges we created a video game accelerator in 2017 that started with 3 studios and 30 people, and has now grown to 10 studios with over 200 developers. This talk will showcase how the Indie Asylum achieved this level of success through unseen levels of collaboration between indies.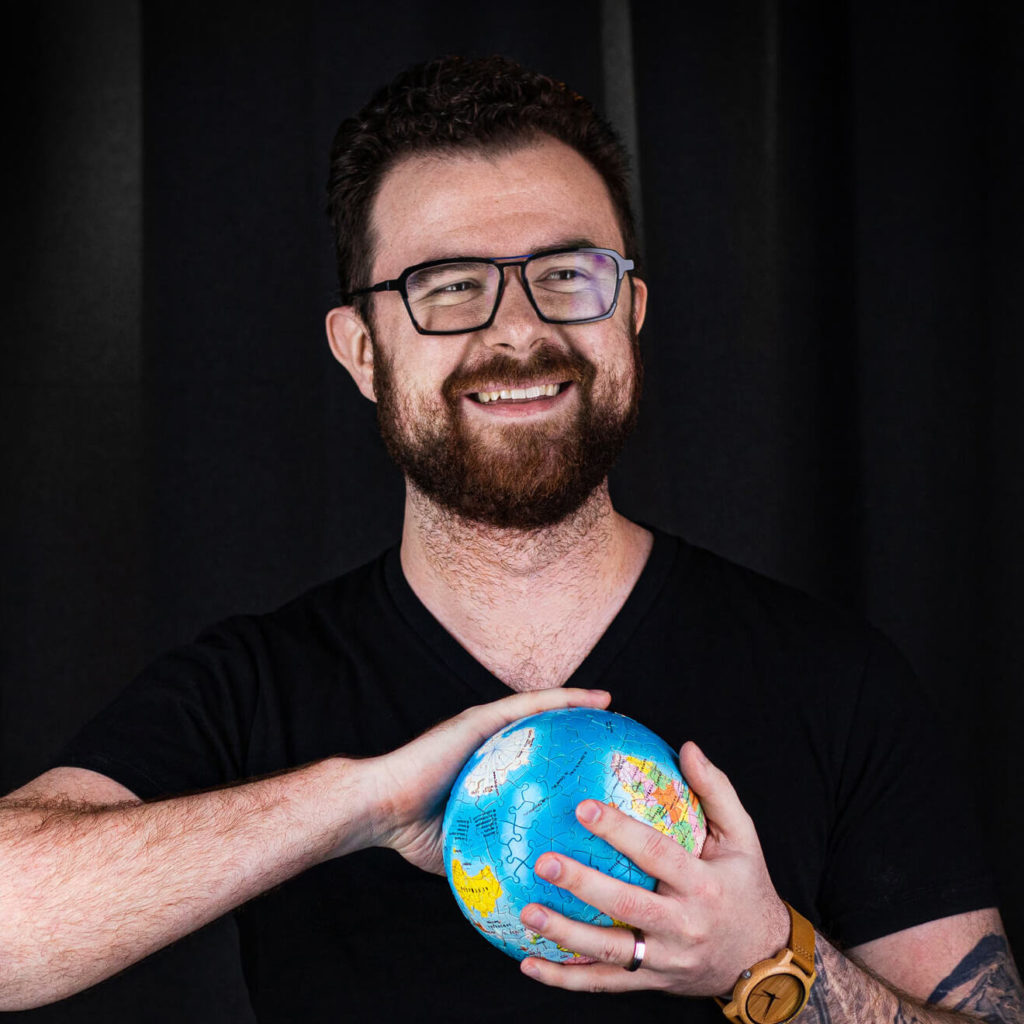 Founder and CEO / ManaVoid Entertainment (Studio) Co-founder / Indie Asylum (Accelerator)
With a graduate degree in game design and a strong work ethic, Christopher Chancey founded ManaVoid Entertainment in 2014, a 50-person video game development studio for PC and consoles. After launching his first successful title, he realized the importance of collaboration and co-founded an accelerator called the Indie Asylum in order to acquire the resources of major studios in terms of services, networking and business intelligence.

To this end, Christopher is also one of the founding members of the Quebec Video Game Guild and holds the position of president of the board of directors, representing today the entire video game industry: 290 studios and more than 15,000 jobs. In addition, he teaches game design and programming at two Québec universities and has been co-founder of a microprogram in entrepreneurship for video games since 2017.
HR Panel: "Money Talks – We Talk Money"
People don't talk about money — or do they? In the gaming industry, the first companies are beginning to publish their salaries. Is this the future across many branches or a marketing coup that comes to nothing? A panel on what openness about money does to companies, how important it can become in an employee market — and when it turns toxic.
Discussing: Dr Andreas Michael Lieb (Director HR, InnoGames), Susan J. Moldenhauer (salary and finance expert), Steffen Behn (Co-CEO, celebrate company) and Alexander Krug (Co-Founder & CEO, Softgames). Moderation: Florian Gontek, Editor, DER SPIEGEL.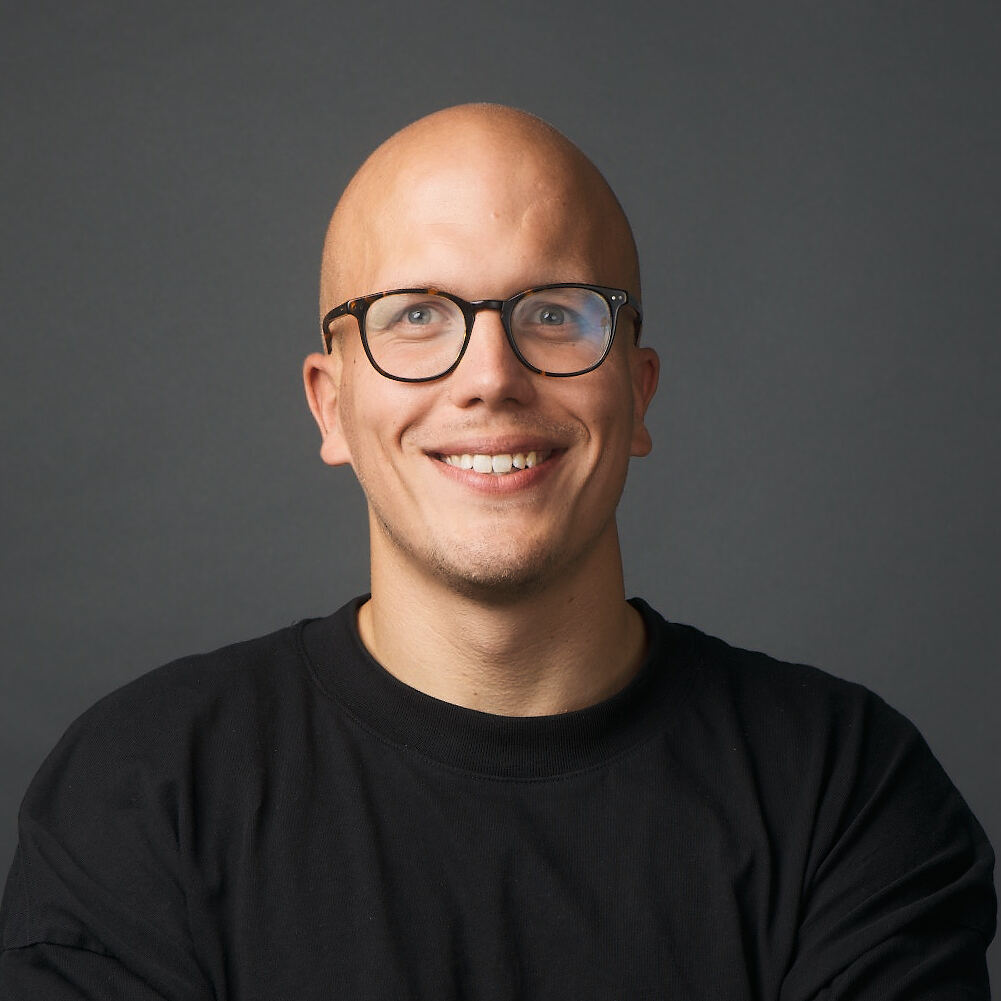 Editor Job & Career, DER SPIEGEL
Florian Gontek, born in 1993, studied political science and law in Bielefeld, Cologne and Istanbul. Started journalism at the age of 15 at the "Haller Kreisblatt". Further stations include Sueddeutsche.de, Axel Springer SE, the "Kölner Stadt-Anzeiger" and the "Allgemeine Zeitung" in Windhoek, Namibia. Since February 2020 editor in the Job & Karriere department by DER SPIEGEL. Based in Hamburg.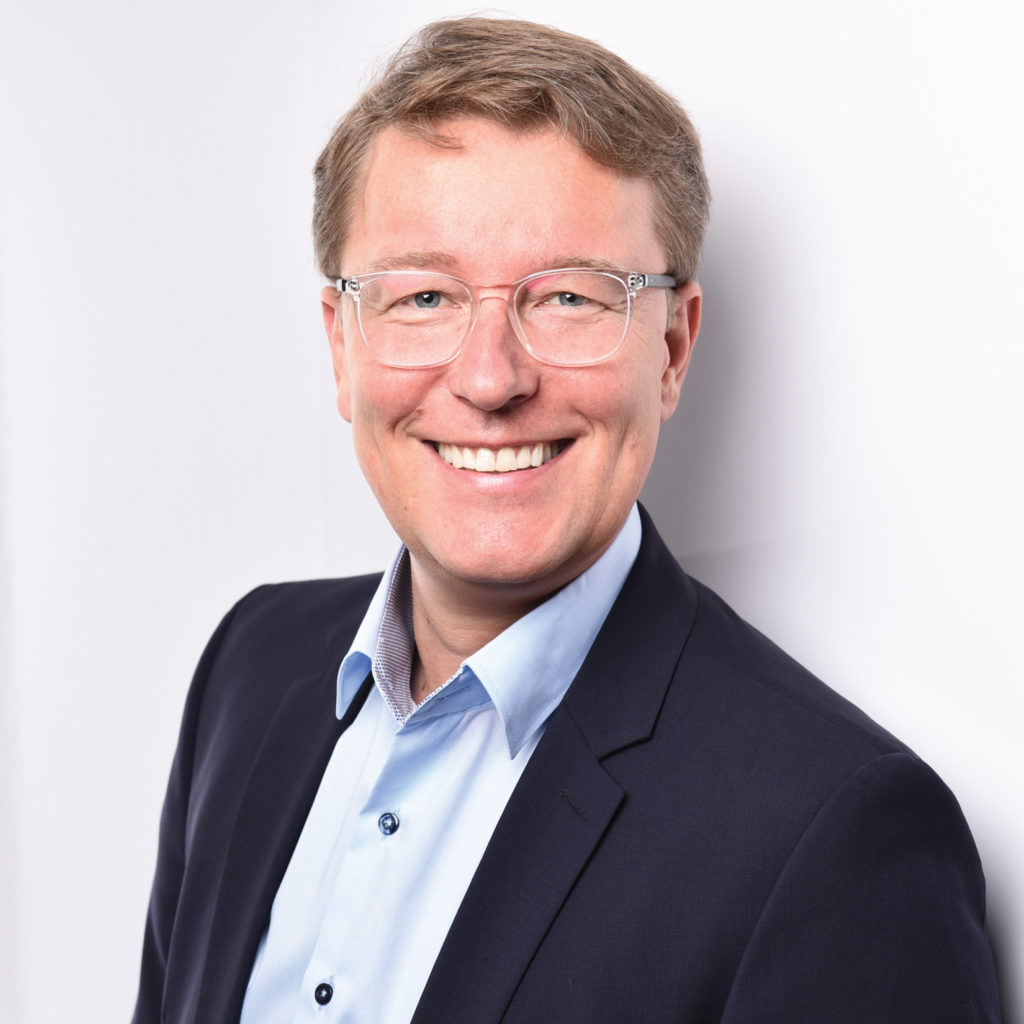 Director of Human Resources, InnoGames GmbH
Dr. Andreas Michael Lieb has been Director of Human Resources at InnoGames, Germany's leading developer and publisher of mobile and browser games, since February 2016. Founded in 2007, the company now employs more than 400 staff from over 40 nations and is part of Swedish Modern Times Group (MTG). Lieb holds a doctorate in human resources, team behavior and team performance, and prior to joining InnoGames he held senior positions at Unify and Siemens. As part of the 7/19/22 publication of InnoGames' salary bands, he established himself in numerous interviews as a proponent of salary transparency in the gaming industry – and beyond.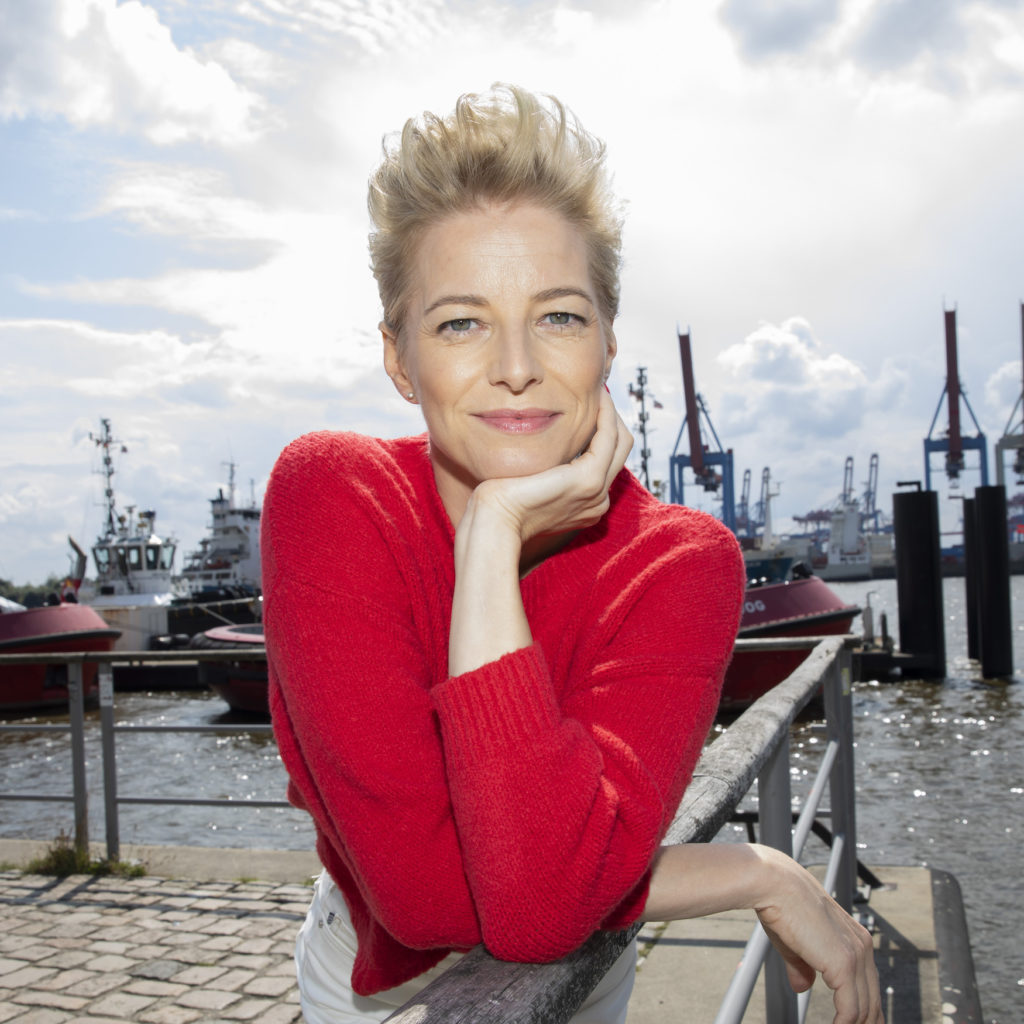 Author; Financial Consultant; Career & Personal Profiler Coach
Susan J. Moldenhauer has been working in the financial services industry for more than 20 years. Starting in 1999, her path led her through several financial institutions and different distribution channels including establishing and managing a branch for a financial service corporation where she recruited, guided and trained high-performance sales teams. During that time, she developed her practice-orientated leadership and coaching skills.
As a certified career coach, Susan helps individuals or teams to achieve their professional objectives and work-related goals or improve their work-life balance. Besides providing coaching, workshops and lectures Susan is an author: Her first book "Kenne Deinen Wert!" was published in May 22. She also writes articles for i.a. Focus and Spiegel on a regular basis.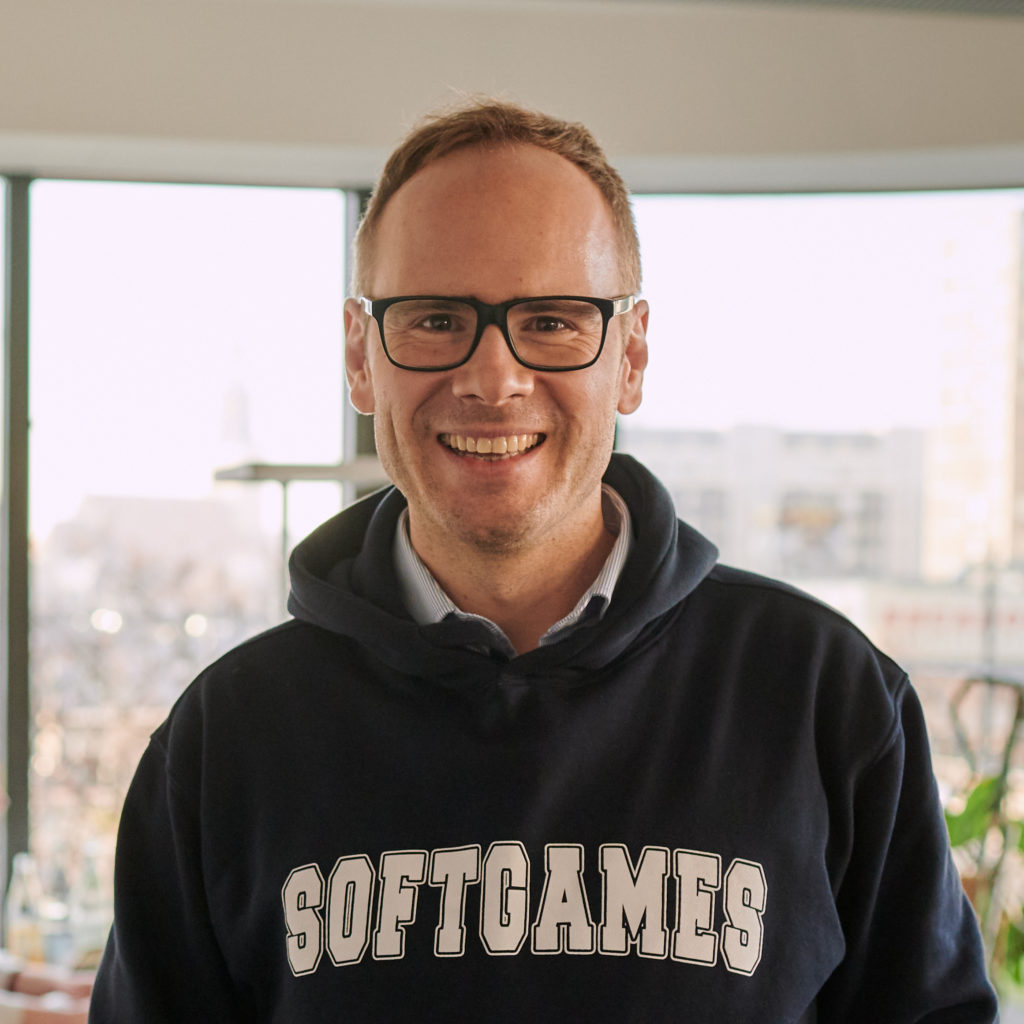 CEO & Co-Founder, SOFTGAMES
Previously working at Yahoo!, Alexander is a games entrepreneur with more than 15 years of experience in making big things happen.

Alexander possesses excellent corporate strategy skills and is a person of proven ability to act as results-oriented leader who collaboratively develops innovative solutions, spearheads change, and engages the team in creating successful outcomes. Furthermore Alexander is a well known ambassador and pioneer of HTML5 instant gaming through worldwide articles and speaking events such as Pocket Gamer Connects, White Nights, Devgamm and many more.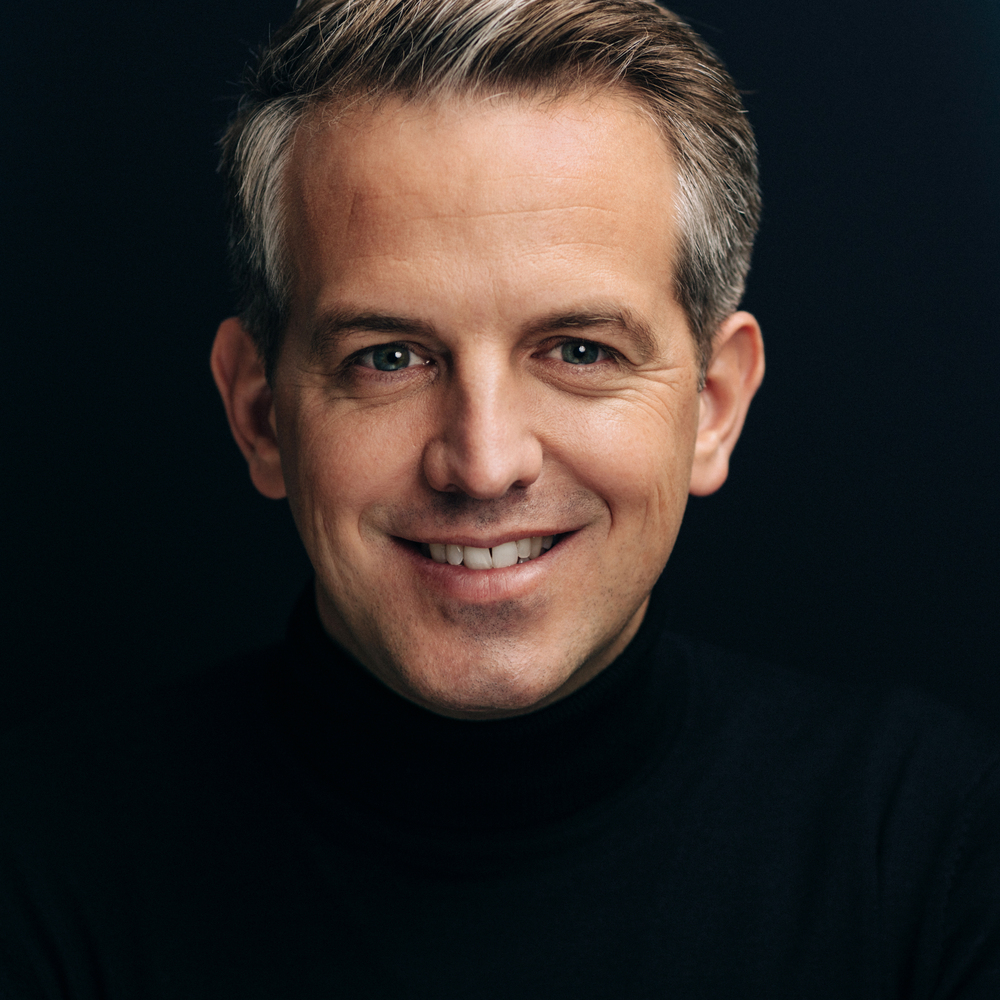 Steffen Behn is co-CEO of celebrate company, one of the German market leaders for personalised photo services.

As a pioneer in the field of New Work, Behn was awarded the Bavarian Mittelstandspreis in 2022 in the special category "New Work, New Pay". He is committed to a working world that puts people first.

Since 2016, Behn has steered the company's transformation from a classic organisation to a customer-centric New Work pioneer and continues to shape the celebrate company's innovative corporate culture today.
"10 Golden Rules to Avoid Investment & M&A Disaster"
The moment where many game developers have been waiting for: an investor wants to make bid for your studio. But what do you do? Where do you start? This keynote will give you an insight in the do's and don'ts in order to successfully navigate an investment/M&A deal, by learning from mistakes others have been making in the past.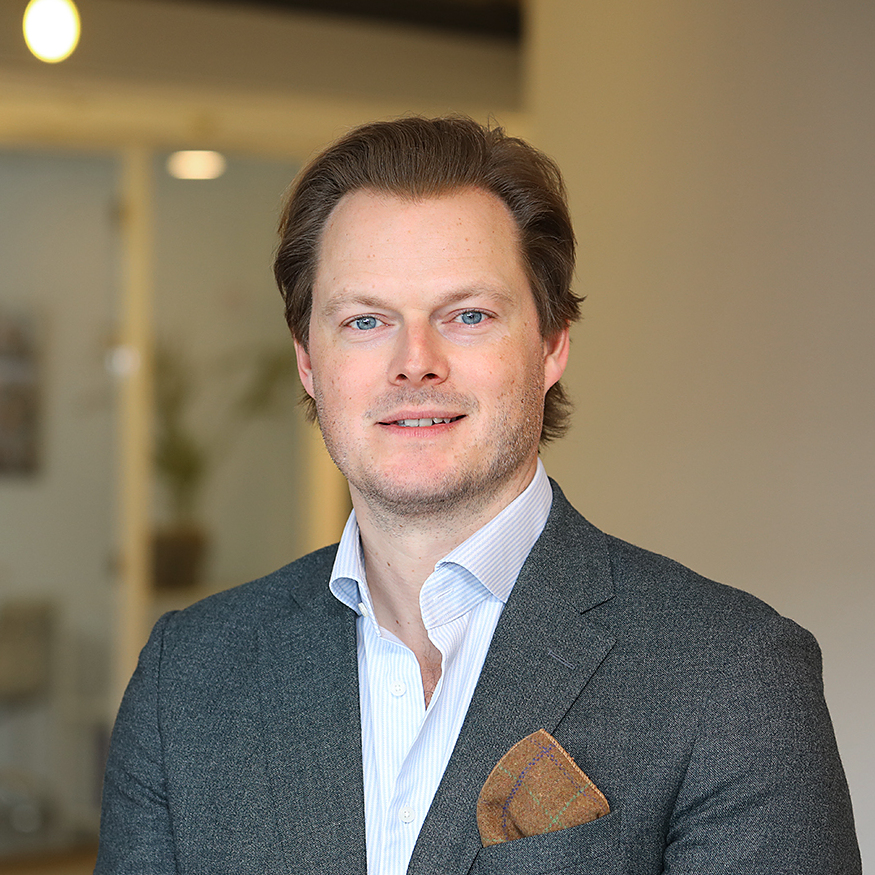 With more than 15 years experience, Maarten de Koning is a highly respected executive, entrepreneur and advisor in the game industry. As Partner and Executive Vice President, Maarten has been with DDM since 2013 when he merged his own agency into the company.
He oversees the European and Asian markets, for which he is responsible for the expansion and servicing of clients, new business development and laying the groundwork for new services that are designed to provide even greater benefits to both the company and clients, such as DDM's Investment Services, which aids both developers and investors with equity investment and M&A.
With a background in investment management and game development, Maarten co-founded the Green Hill production house, which would subsequently be acquired by DDM. It was at Green Hill that Maarten established his principles for starting an agency, which were to provide business development, effective product management and consultation to video game developers.
Maarten began his career in the industry as a game producer and is a certified Scrum Product Owner and Scrum Master. He serves as an active board member and advisor for multiple startups, industry funds and game industry conferences. He is also still a shareholder in Mardelli, a family investment firm that invests and manages assets on a world-wide scale.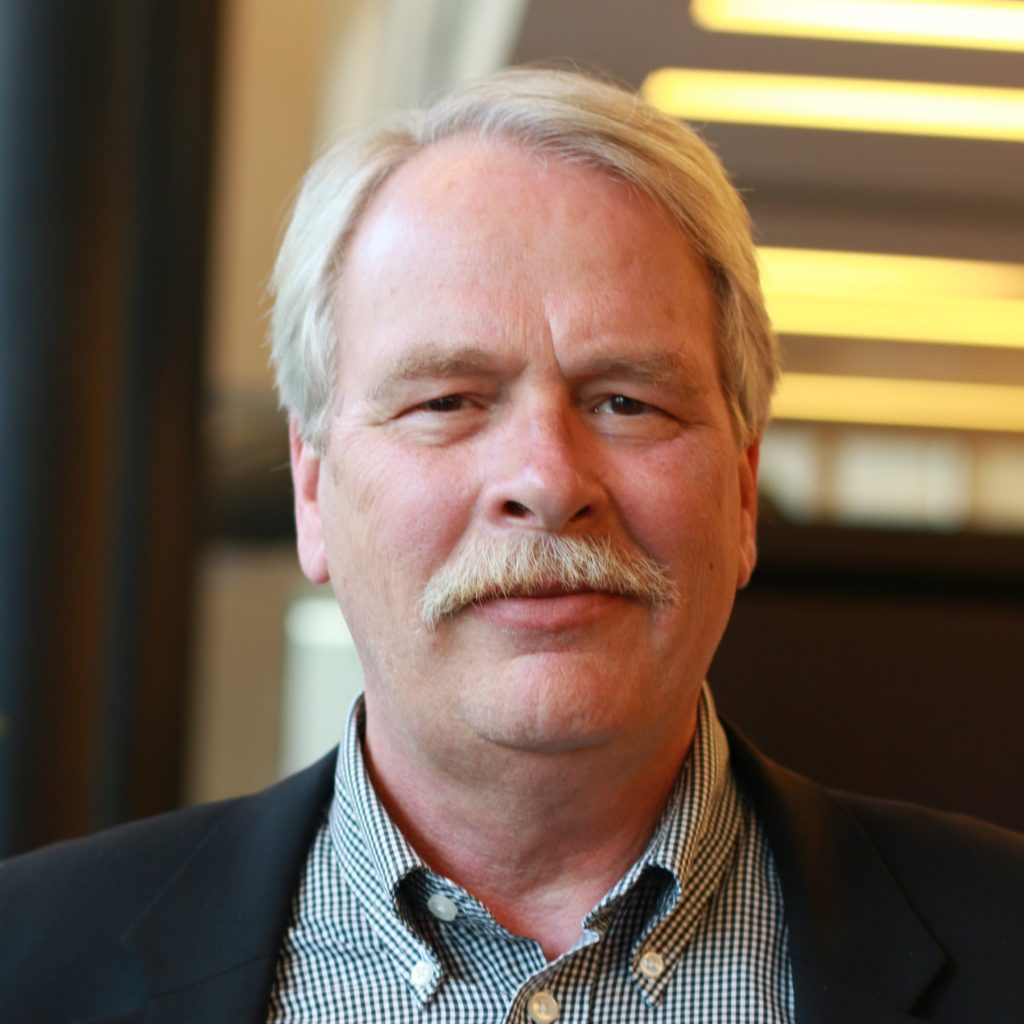 Started 1983 in videogames with a distribution company. Later built a group and sold it to one of the global players. Many executive roles since then, e.g. COO of Square Enix, CEO of Focus Entertainment and also sitting on various boards. For the last three years focusing on M&A and advisory.
"Kolibri Story - From student dorm to multi-million dollar exit in 4 years"
Janosch Kühn and Daniel Stammler are the founders of Kolibri Games, a mobile gaming company based in Berlin. Founded in a student dorm in Karlsruhe they bootstrapped the company to a successful exit to Ubisoft within only 4 years. At Hamburg Games Conference, the two talk about the Kolibri Games Story and the hurdles the company had to overcome to become one of the most successful gaming companies in Germany.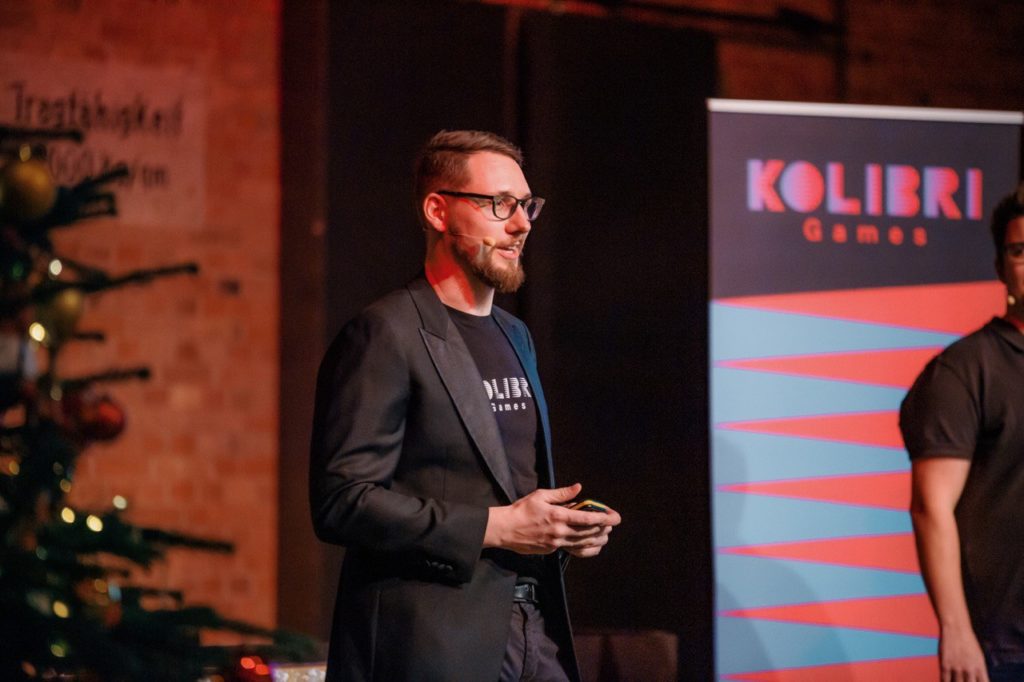 BLN Capital - Founder / Kolibri Founder
👷 In 2016, I co-founded Kolibri Games, a Berlin-based mobile games studio, bringing the Idle Tycoon genre to life in the mobile games segment. Together with Daniel Stammler and Oliver Löffler, we have bootstrapped and scaled up Kolibri Games to a 9-figure-exit to Ubisoft within 4 years.
📈 With BLN Capital I invest opportunistically across asset classes, such as public and private equity, venture capital, and web3. Examples of venture capital direct investments include Junto, PowerUs, Jodel, and AppOnboard.
👨‍🏫 Prior to co-founding Kolibri Games, I studied Industrial Engineering at University of Karlsruhe and in parallel Psychology at FernUniversity Hagen – and dropped out to build Kolibri Games.
🏆 I am honored to be named Forbes 30 under 30 and Young Entrepreneur of the Year.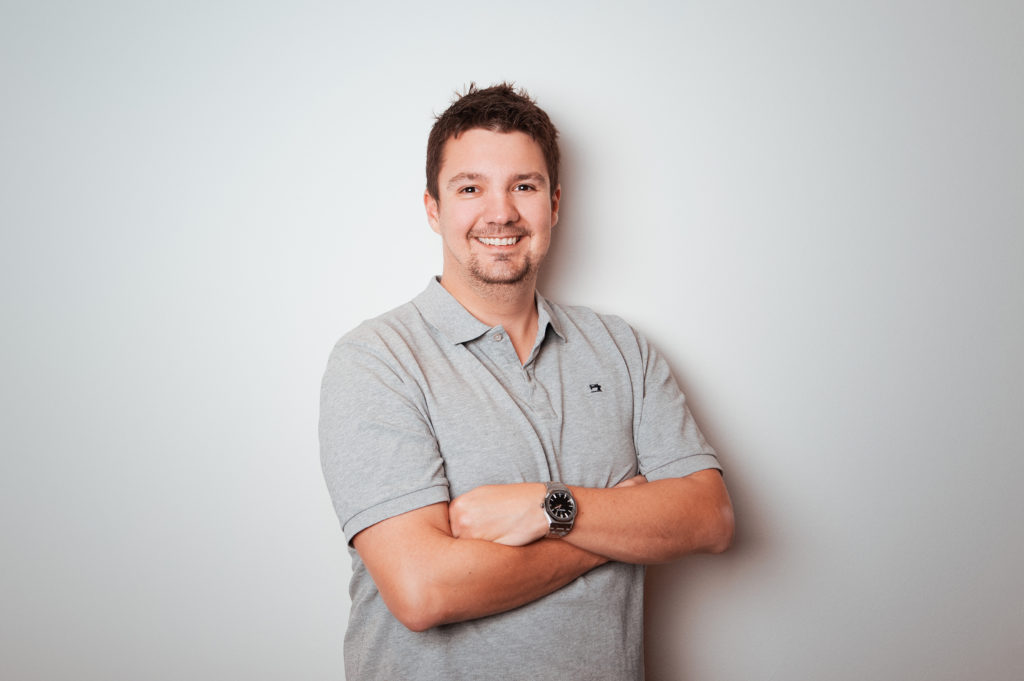 BLN Capital - Founder / Kolibri Founder
👷 In 2016, I co-founded Kolibri Games, a Berlin-based mobile games studio, bringing the Idle Tycoon genre to life in the mobile games segment. Together with Janosch Kühn and Oliver Löffler, we have bootstrapped and scaled up Kolibri Games to a 9-figure-exit to Ubisoft within 4 years.
📈 With BLN Capital I invest opportunistically across asset classes, such as public and private equity, venture capital, and web3. Examples of venture capital direct investments include Junto, PowerUs, Jodel, and AppOnboard.
👨‍🏫 Prior to co-founding Kolibri Games, I studied Business Informatics at University of Karlsruhe – and dropped out to build Kolibri Games.
🏆 I am honored to be named Forbes 30 under 30 and Young Entrepreneur of the Year.
"Behaviour Interactive – 30 years of independence and loving it!"
Why is Behaviour Interactive, Canada's largest independent developer, still independent after 30 years? What's been the strategy through the decades? What are the challenges and opportunities that come with being independent? This talk will answer those questions and more. It will look at Behaviour's successful, strategic balance of both publishing and services business, and will cover why key elements of our culture allows us to remain and thrive. And finally, how the strategic plan for our partners, investments and M&A impacts our future.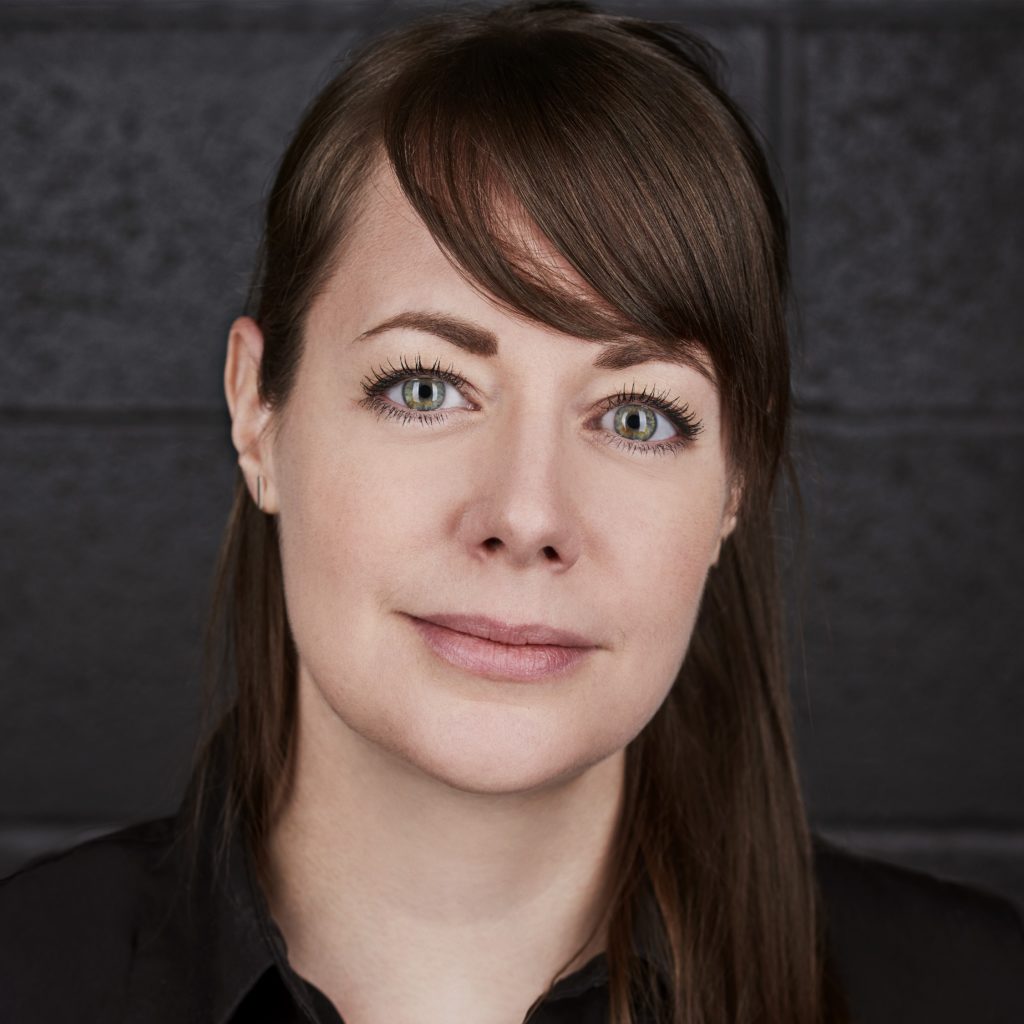 VP Production, Studios - Behaviour Interactive
Stephanie Marchand launched her career in the video game industry more than 19 years ago as a programmer. Her passion for game development, project management and fostering new leaders has led her to hold many roles, including Team Lead – Programming, Producer, and Executive Producer before being named Vice-President – Production for Behaviour Studios. Stephanie has taken part in more than 45 game development cycles in partnership with industry giants such as Microsoft, EA, Ubisoft, King, Warner Brothers, Sony, and Activision. She is also dedicated to encouraging girls and women to pursue careers in science and technology. 
"Gaming M&A - is consolidation getting tougher? Public markets impact on gaming consolidation."
Gaming M&A activity has significantly slowed since the peaks in 2021-22. How can founders best prepare themselves for a successful exit in 2023? Understanding the how the markets have shifted, what buyers are looking for, and how to best demonstrate your studio or company solves a specific need will best position you for a success. Matthew Short will take you through recent market dynamics in valuation, shift in corporate mindsets and point out some of the key aspects founders should consider to prepare for a sale.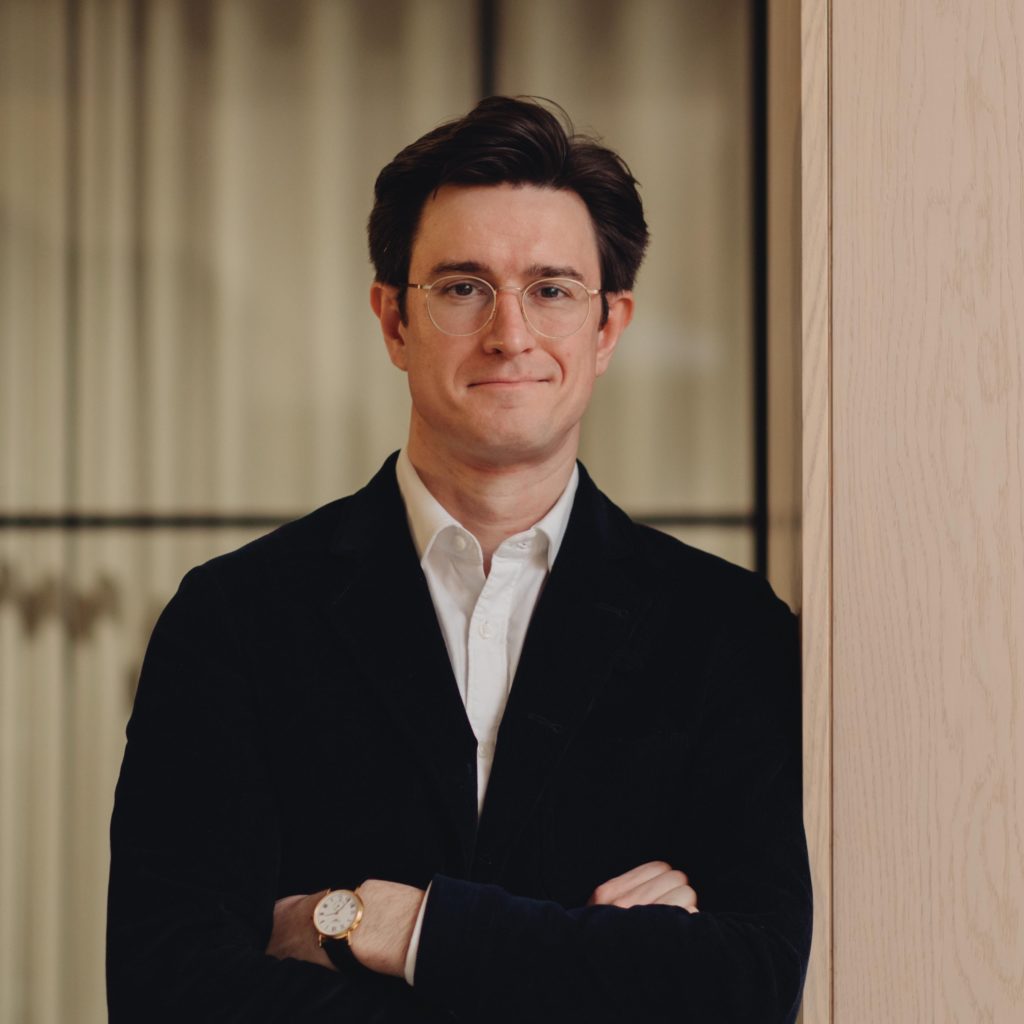 Managing Director, Aream & Co
Aream & Co. is the leading global investment bank advising on video games deals. We have advised on over 50 transaction worth over $25bn in value in the last few years. Matthew Short is a managing director, leads our Europe office and has advised the founders and boards of Jagex, Sumo Digital/Tencent, Sandbox, Gameduell, Roll7, Social Point and Seriously recently. Aream & Co. is ranked in terms of deal value closed and deal volume.
M&A in the Games Industry: Current Market Trends and Outlook for 2023 and Beyond.
Panel description coming soon!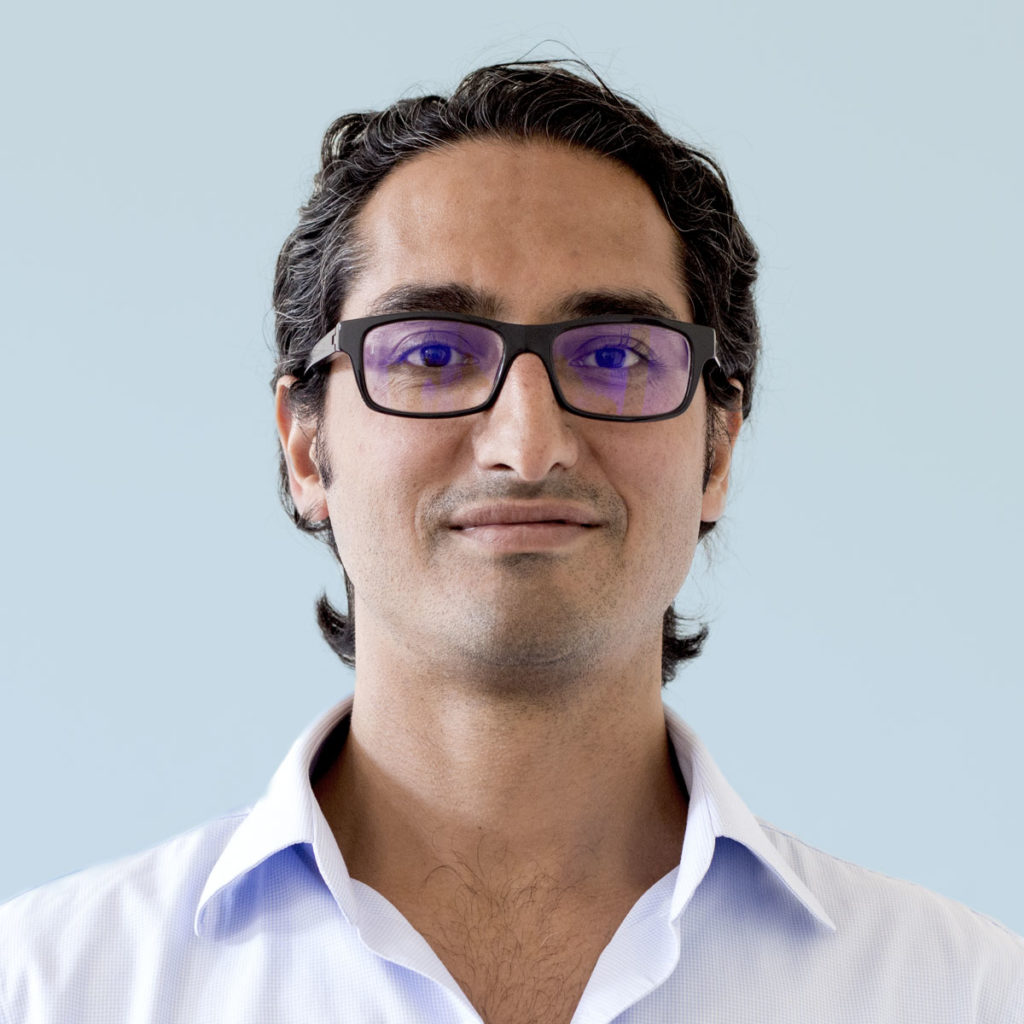 Managing Director and Founder of Agnitio Capital Limited
Shum founded Agnitio Capital in 2003 and has close to 25 years of technology focused mergers and acquisitions expertise having worked in both New York & London.

Agnitio Capital is a fully regulated investment bank and has been exclusively focused on the games industry for the past 15 years. The firm specialises in advising game founders on exiting their businesses to the largest publishers, tech companies and private equity firms worldwide. Agnitio has established a wide network of potential acquirers spanning the globe as well as prominent games entrepreneurs and investors.

Agnitio is an active investor, having participated in more than 15 funding rounds of game studios or tech companies over the past ten years. The firm was a seed investor in Hutch Games (sold to MTG for $375 million) as well as a minority investor & board director of Innova (sold to EG7 for €110 million).

Shum is a frequent speaker at various global games conferences.
BLN Capital - Founder / Kolibri Founder
👷 In 2016, I co-founded Kolibri Games, a Berlin-based mobile games studio, bringing the Idle Tycoon genre to life in the mobile games segment. Together with Daniel Stammler and Oliver Löffler, we have bootstrapped and scaled up Kolibri Games to a 9-figure-exit to Ubisoft within 4 years.
📈 With BLN Capital I invest opportunistically across asset classes, such as public and private equity, venture capital, and web3. Examples of venture capital direct investments include Junto, PowerUs, Jodel, and AppOnboard.
👨‍🏫 Prior to co-founding Kolibri Games, I studied Industrial Engineering at University of Karlsruhe and in parallel Psychology at FernUniversity Hagen – and dropped out to build Kolibri Games.
🏆 I am honored to be named Forbes 30 under 30 and Young Entrepreneur of the Year.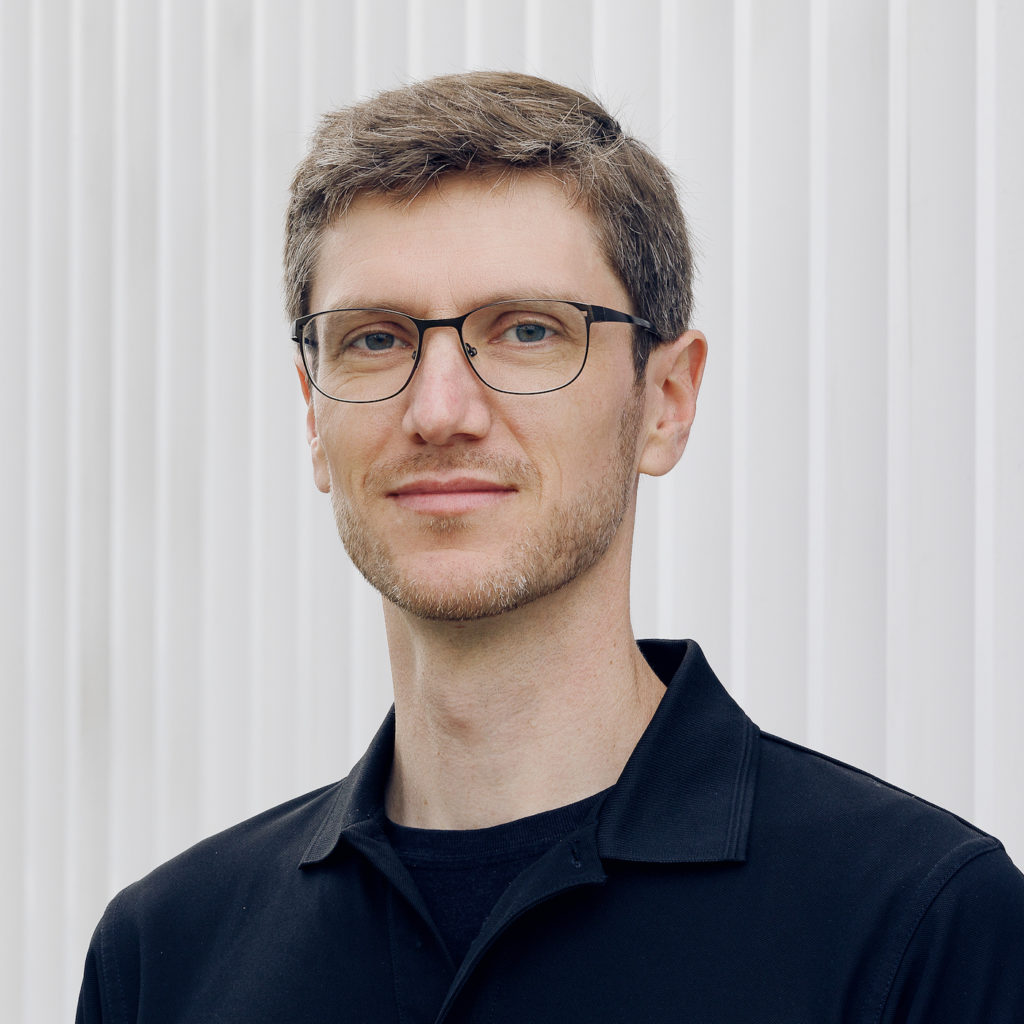 Ole serves as co-founder, CEO and CTO for the Hamburg-based studio Sviper, which specializes in mobile games. Sviper is best known for the successful game Super Spell Heroes and was recently able to raise a seven-figure sum from international investors.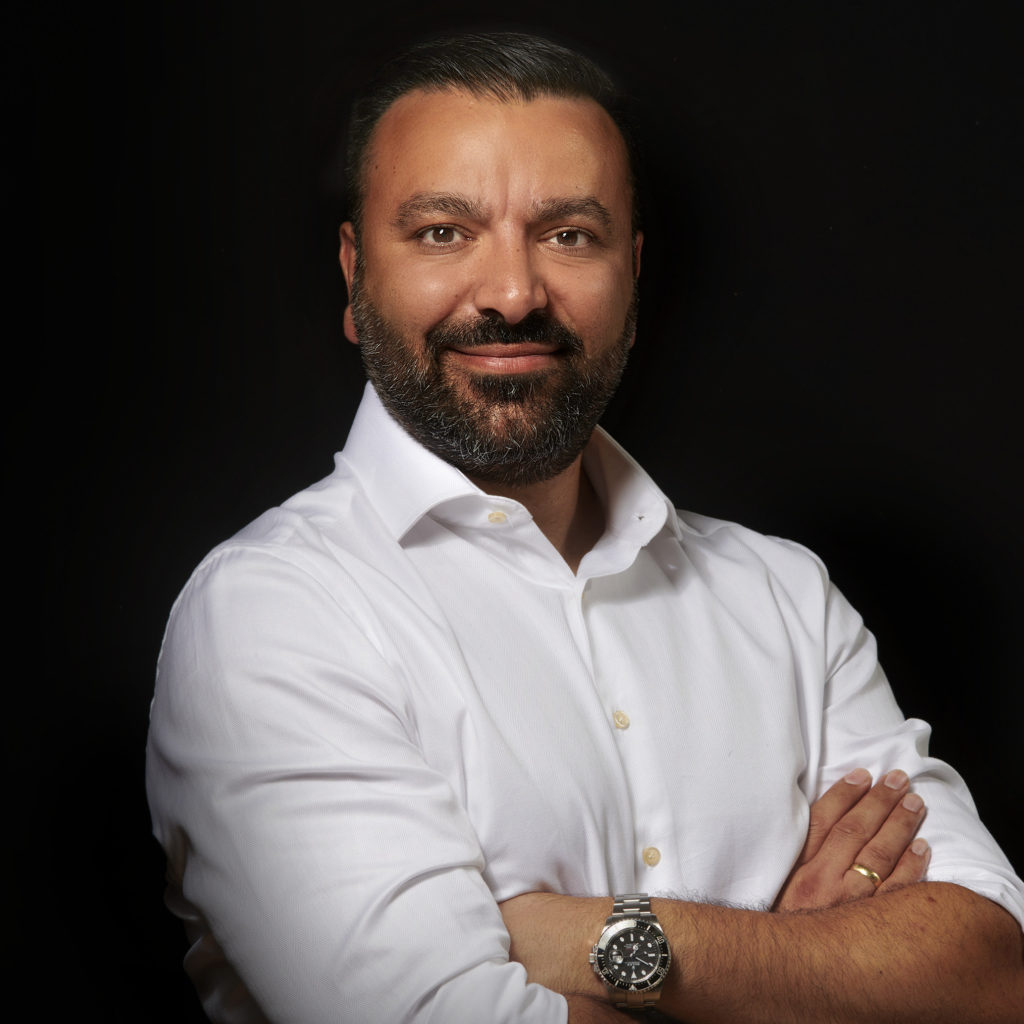 Caglar has been in the games industry for more than a decade. Before he joined exmox as their new CEO he was leading the business development efforts at Goodgame Studios + supporting the M&A Team at Stillfront.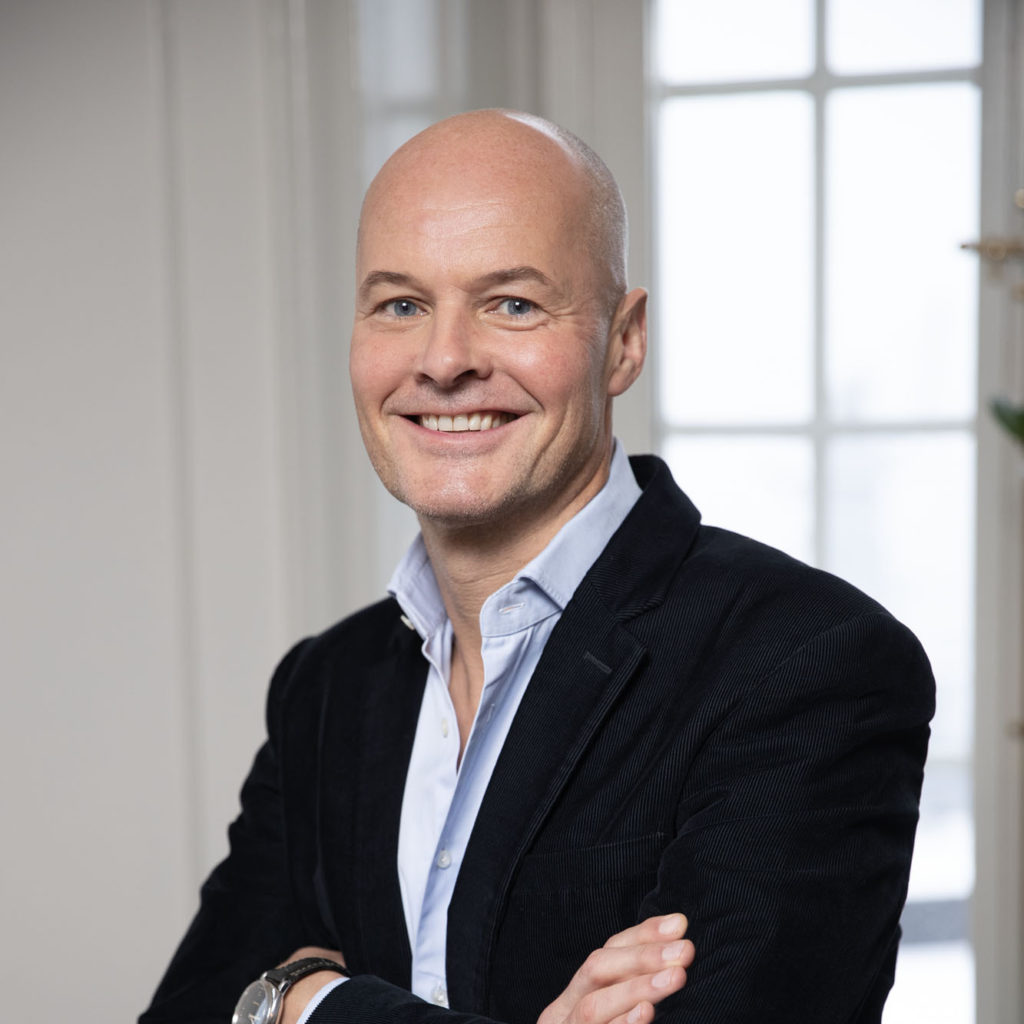 EVP of Gaming at Modern Times Group
Arnd joined MTG in November 2014 and has led MTG's strategic investments in esports and gaming. Following the sale of ESL Gaming in May 2022, Arnd is fully focused on accelerating MTG's evolution as a global gaming village and an acceleration platform for MTG's companies.

Before he joined MTG, Arnd served as Chief Digital Officer for Digital & Adjacent at ProSiebenSat.1 Media AG, and as Managing Director of SevenVentures, the group's venture arm. Arnd has also been CEO of Holtzbrinck eLAB, the incubator of the Holtzbrinck Publishing Group, founded and built fifteen companies, and held various management roles at Tomorrow Focus AG.
"Stumbling into a Global Hit Downloaded 2 Million Times per Day"
In late summer 2020 EXIT GAMES built a tech demo to showcase the groundbreaking QUANTUM multiplayer engine. The little demo was so much fun to play that they decided to team up with a talented and tiny studio from Finland.

The game "Stumble Guys" was launched after 6 weeks and showed a staggering 55% Day1 retention. After one year the game was #1 in more than 60 countries and generated more than 2 Million Downloads per day. In 2022 Stumble Guys was #3 downloaded game worldwide, beating Roblox.

This talk will walk through the once in a lifetime success story.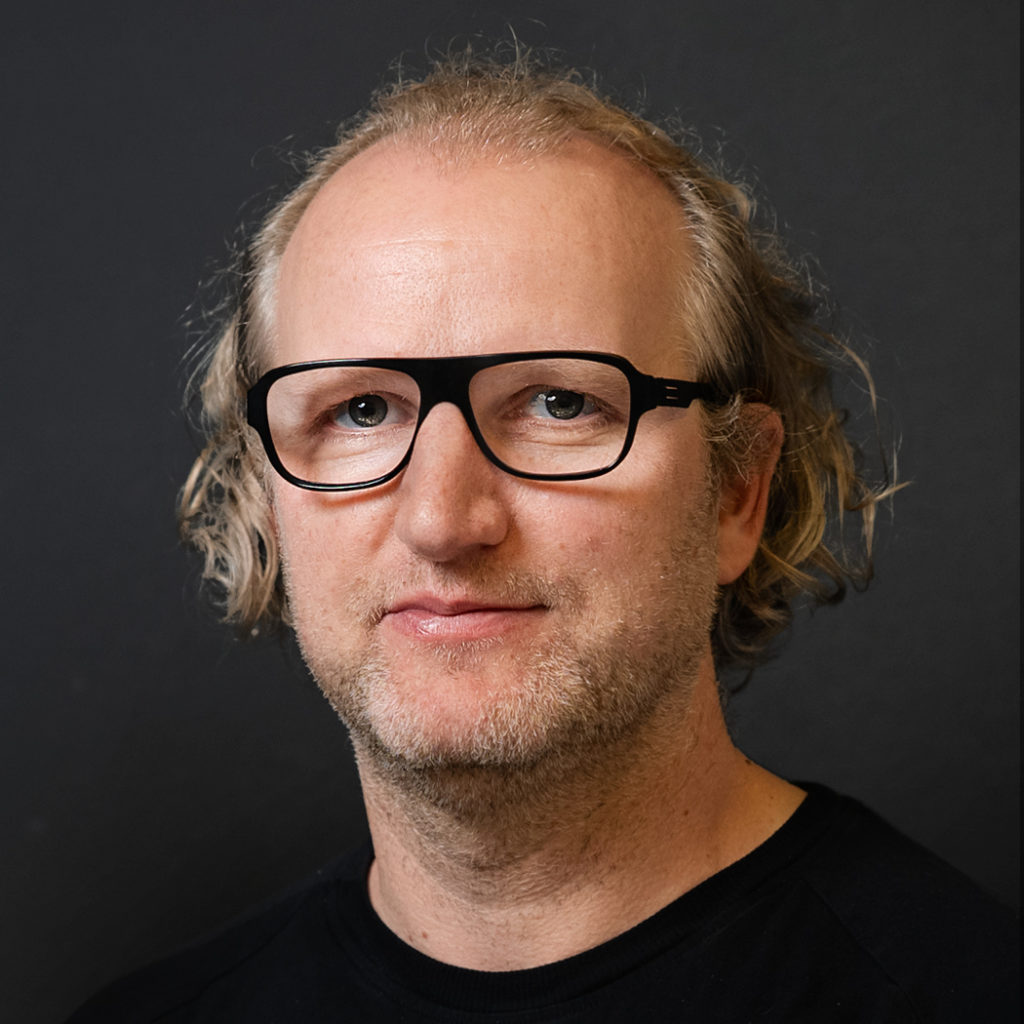 Founder & CTO of Exit Games
Christof Wegmann is founder and CTO of Exit Games and develops the realtime, multiplayer, cross-platform product "Photon". Photon is used by more than 450,000 game developers – including companies like Scopely, Square Enix, Ubisoft, Disney, EA/Playdemic, Nintendo, SEGA or Miniclip. The high performance Photon Server and Photon Cloud allow cross-platform gaming between Mobile, PC, Console, Web, VR/AR and other popular devices.
"Lessons Learned on Selling my Company"
In this presentation, Frank Zahn, founder of Berlin based Exozet and now Managing Director of Endava in Germany, will share the lessons learned from selling his company. Through his personal experience, he will discuss the importance of preparation and due diligence, negotiation and valuation, and post-sale considerations. Attendees will gain valuable insights into the process of selling a company and learn tips for ensuring a successful outcome.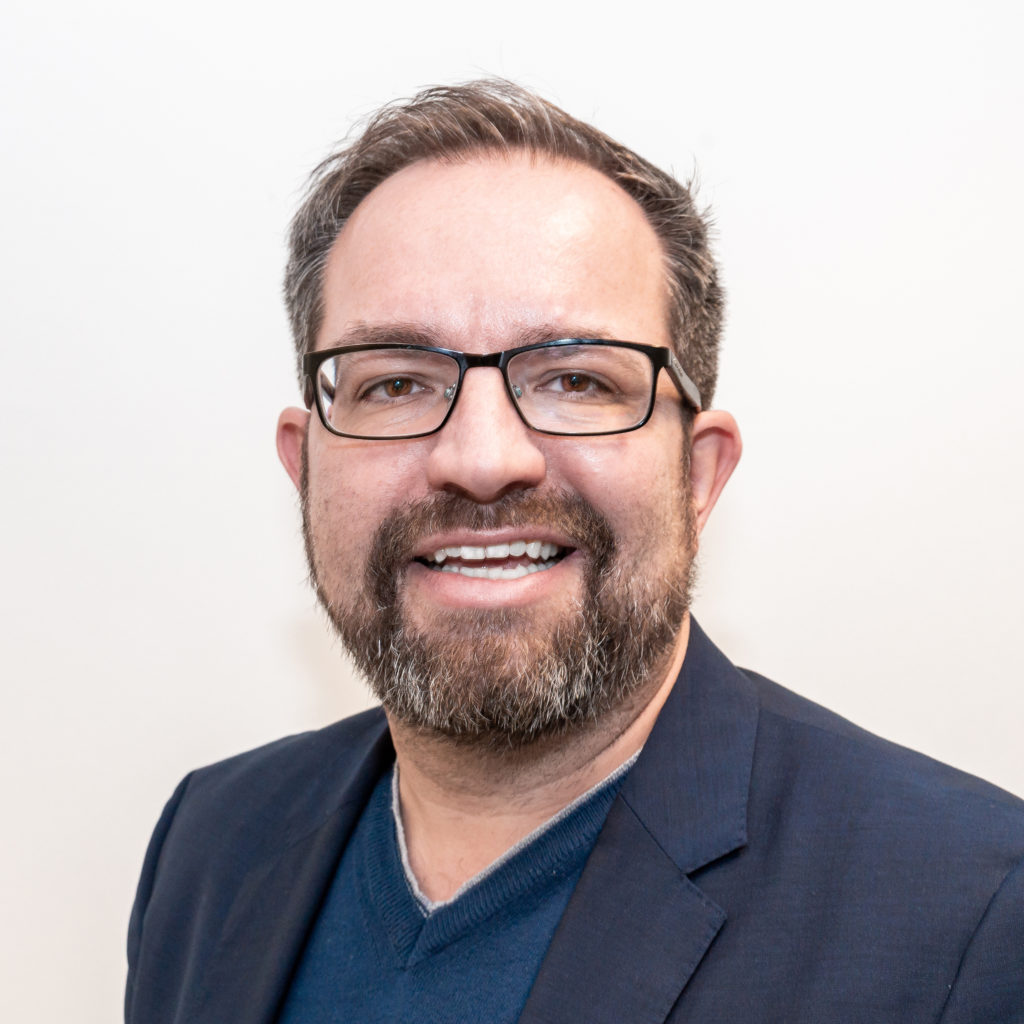 Delivery Director / Managing Director - Endava
Frank is a senior leader with excellent entrepreneurial capabilities. He founded a bunch of companies and helped several others to succeed in the tech space.
He merged his main company in 2019 with the international tech service provider Endava. Endava is one of the fastest growing companies with more than 10k experts to build scaling internet services. Endava is listed on the NYSE.
Together with his teams he won more than 50 Design-, Innovation-, Tech- and Games Awards. As one of the first entrepreneurs to combine Internet and Video technology and using Game Tech outside the Games space, Frank provides inspirational leadership to help teams solve industry challenges using outside-the-box thinking and cutting-edge technology solutions.
Besides his regular Job as a Delivery & Managing Director at Endava he is invested in a couple of Startups and holds Board seats in private owned companies and public Institutions. He is living with his wife, his three daughters and his dog in Berlin.
"Computerspieleförderung des Bundes"
Please note: this talk will be held in German. Please visit the BMWK booth in the Expo Area to receive individual information about the funding in English language.
Erfahren Sie in einem Kurzvortrag die wichtigsten Fakten und Informationen zur "Computerspieleförderung des Bundes". Anschließend haben Sie die Möglichkeit, in einer moderierten Gesprächsrunde mit erfahrenen Entwicklern Tipps und Tricks zur Antragstellung zu erhalten.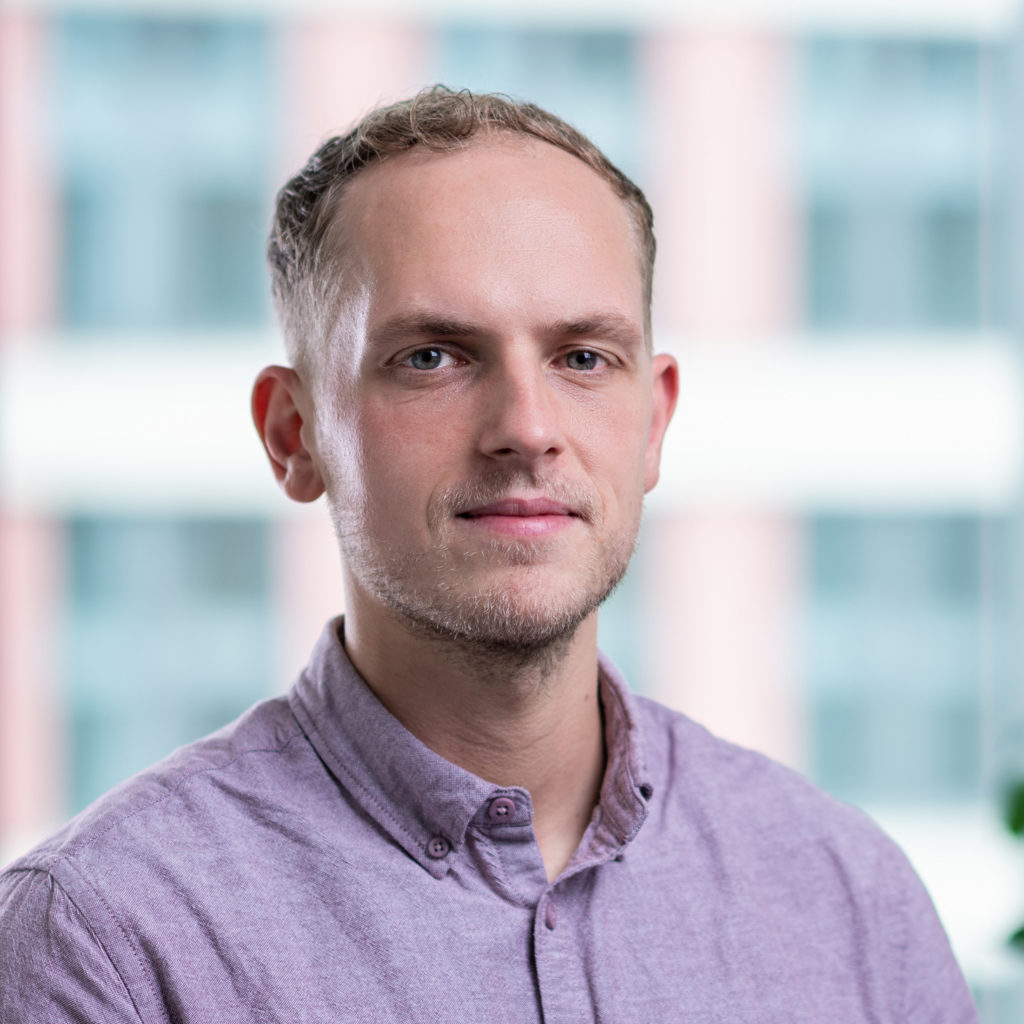 Scientific officer in the Computer Games and Creative Industries Department of the DLR Project Management Agency
Paul Mathia, born in 1990, lives in Berlin and currently works as a scientific officer at DLR PT. Paul is a computer scientist with expertise in software engineering, video game programming and 5 years of experience as a software engineer. He has a solid background in a variety of programming languages such as Java, C#, C, C++ and other software engineering skills such as project management, software architecture, networking and databases. Outside of work, Paul is a passionate gamer and enjoys role-playing and story-driven games.
"Hamburg's Funding Landscape From the View of an Indie Game Studio: San Francisco, Tokyo and Two Employees"
Hamburg's indie game studio scene is thriving, with many studios managing to secure funding and grow despite the challenges of the industry. Founded by two students with little starting capital and no external stakeholders, Soapbox Interactive has attended the Game Developers Conference in San Francisco and the Tokyo Game Show and has grown to include two employees. Financed for 2.5 years, we are well-positioned to finish our first title. Join us to hear about the challenges and successes of financing an indie game studio in Hamburg, as seen through the eyes of Soapbox Interactive.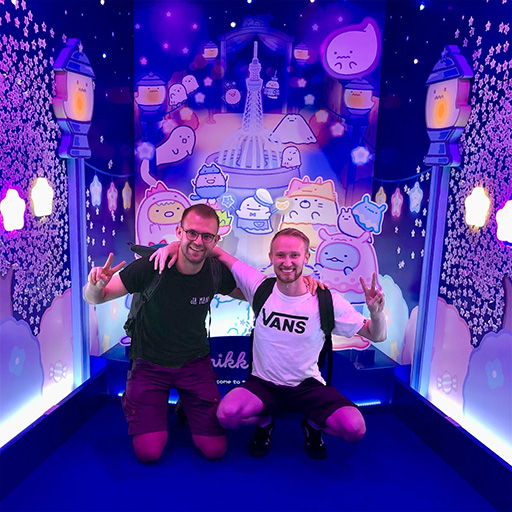 James Rucks, Clemens Runge
Game Engine Developers, Soapbox Interactive GmbH
We are a new indie studio funded by Gamecity and IFB Hamburg and located in offices at the StartupDock in Hamburg-Harburg.

The founders Clemens Runge and James Rucks share a passion for voxel games for over 10 years now. Our mission is to bring high-resolution and dynamic voxel worlds to multiplayer for the very first time!

To achieve this, we are developing a new game engine (Soapbox Engine) from the ground up as well as a competitive first-person shooter (Rocket Science GONE WRONG) based on it.
"How to Self-fund a €20 Million Euro Space Looter-Shooter"
ROCKFISH Games is globally known for their incredibly popular indie space shooting titles. With two massive Kickstarter campaigns, each followed by Early Access launches as world top sellers, and a portfolio of tier 1 licensing deals under his belt, Michael will share how he and his team navigated their way up from a €5 Million indie game debut to a €20 Million AA production for EVERSPACE 2 without bringing any VCs or publishers on board.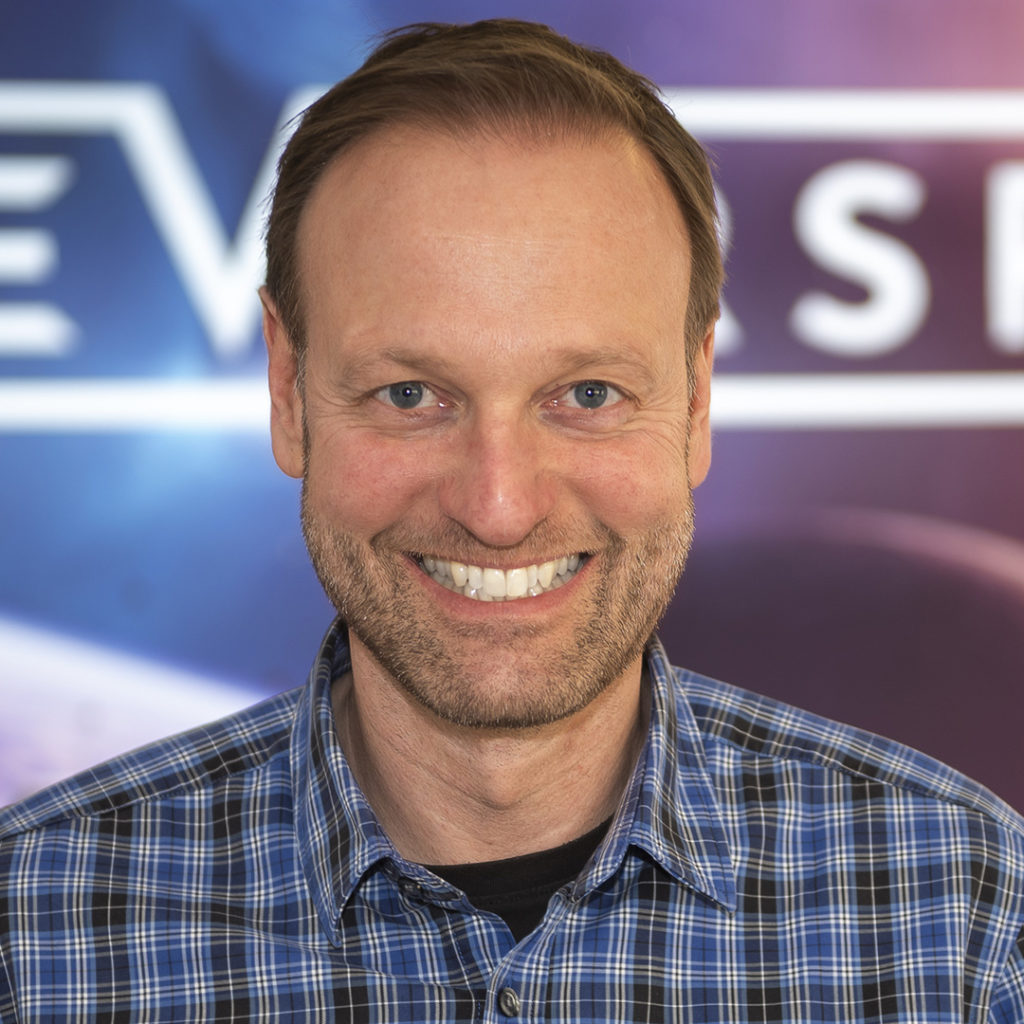 CEO & Co-Founder of ROCKFISH Games
Michael is a serial entrepreneur, marketing & PR expert, and seasoned speaker with over 30 years of experience in the CGI / video games industry. He co-founded ROCKFISH Games as a fully independent games studio specializing in space action games for PC and console in 2014.
"Battle Brothers: Post Mortem"
The post-mortem of the game Battle Brothers by Hamburg based indie developer Overhype Studios shows how bootstrapped game development can work.
Covering the initial prototype phase, the Early Access release, the iterative development, community building, the full release and the release of several DLCs the talk touches on almost all challenges an indie developer has to tackle from start to finish.
We'd like to share what we've learned with you!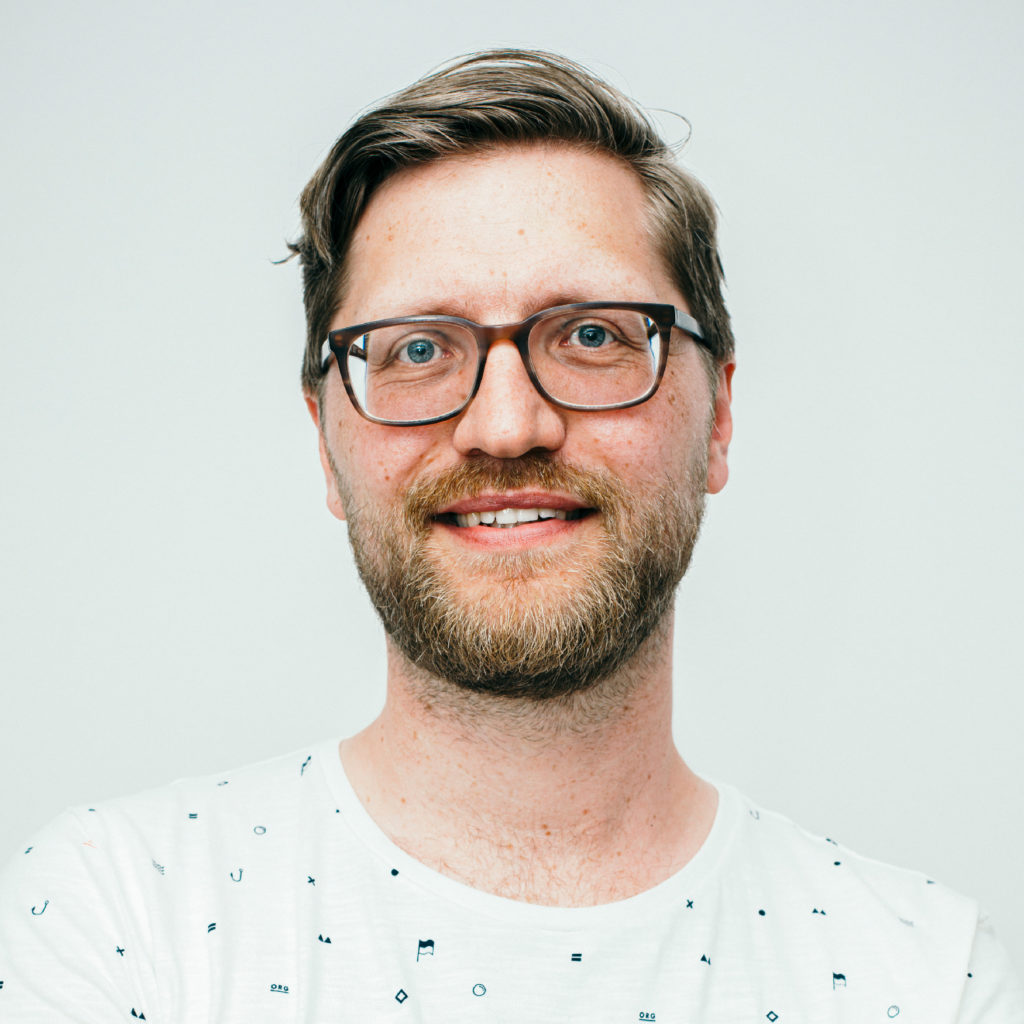 Creative Director at Overhype Studios
Starting out as a Geologist and Hobby-Illustrator, Paul co-founded his own gaming company Overhype Studios in 2015. They self-published their first PC game "Battle Brothers" in 2017 without any external support.
At Overhype Studios Paul takes care of everything visual. That includes art direction, ui design, illustrations and concept art. He is also heavily involved in the game design.
The team is currently working on their next game called "Menace".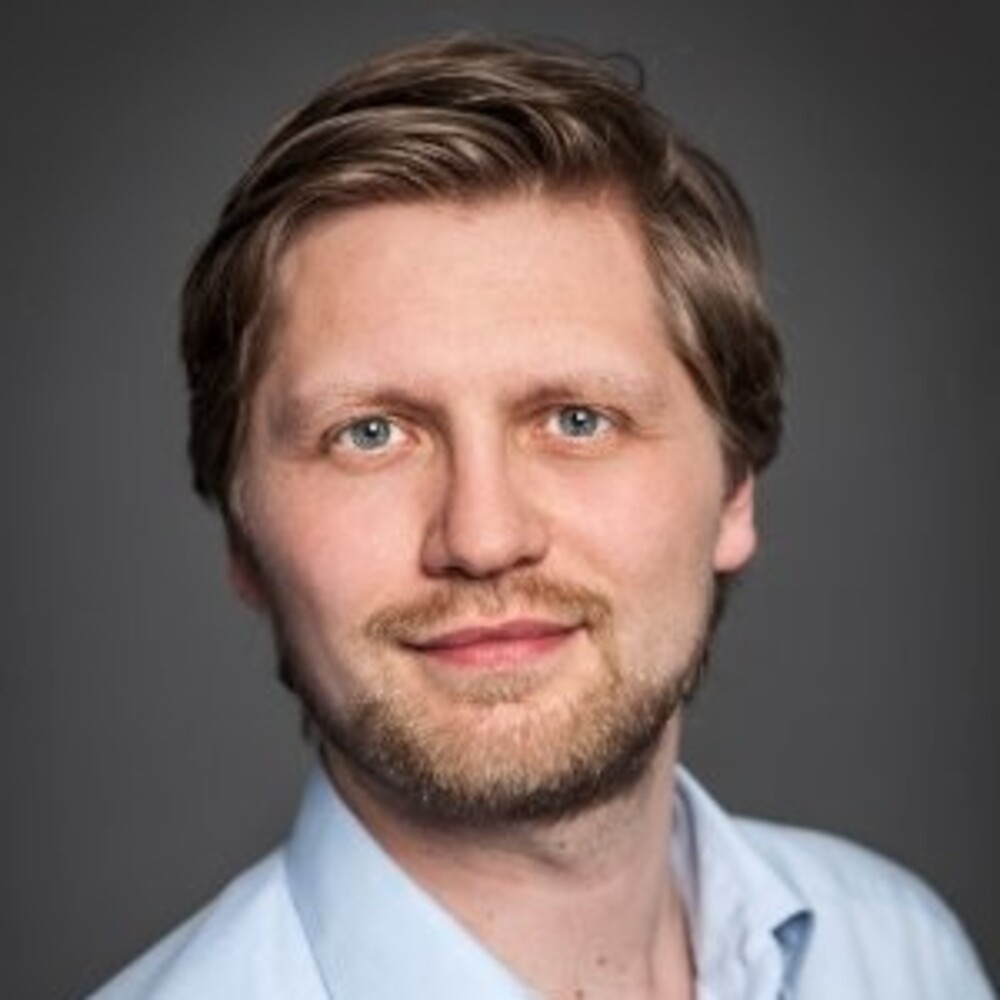 Managing Director at Overhype Studios
Jan Taaks is co-founder and managing director at Overhype Studios. With the turn based strategy game "Battle Brothers" the studio showcased how to bootstrap an indie game company, build a community and create long term success. He is living in Hamburg, Germany.
Panel: Building your company around a Work For Hire Business: High risk, high reward?
Work For Hire as a Business Model is more popular than ever in the global game industry. Either to fund own IPs or to build a sustainable company. In this panel we have four veteran game studio leads with us, that use WFH to build successful game studios. Moderated by Christian Haya from Seal Games, we will have honest opinions on the risks and chances to build game studios around WFH.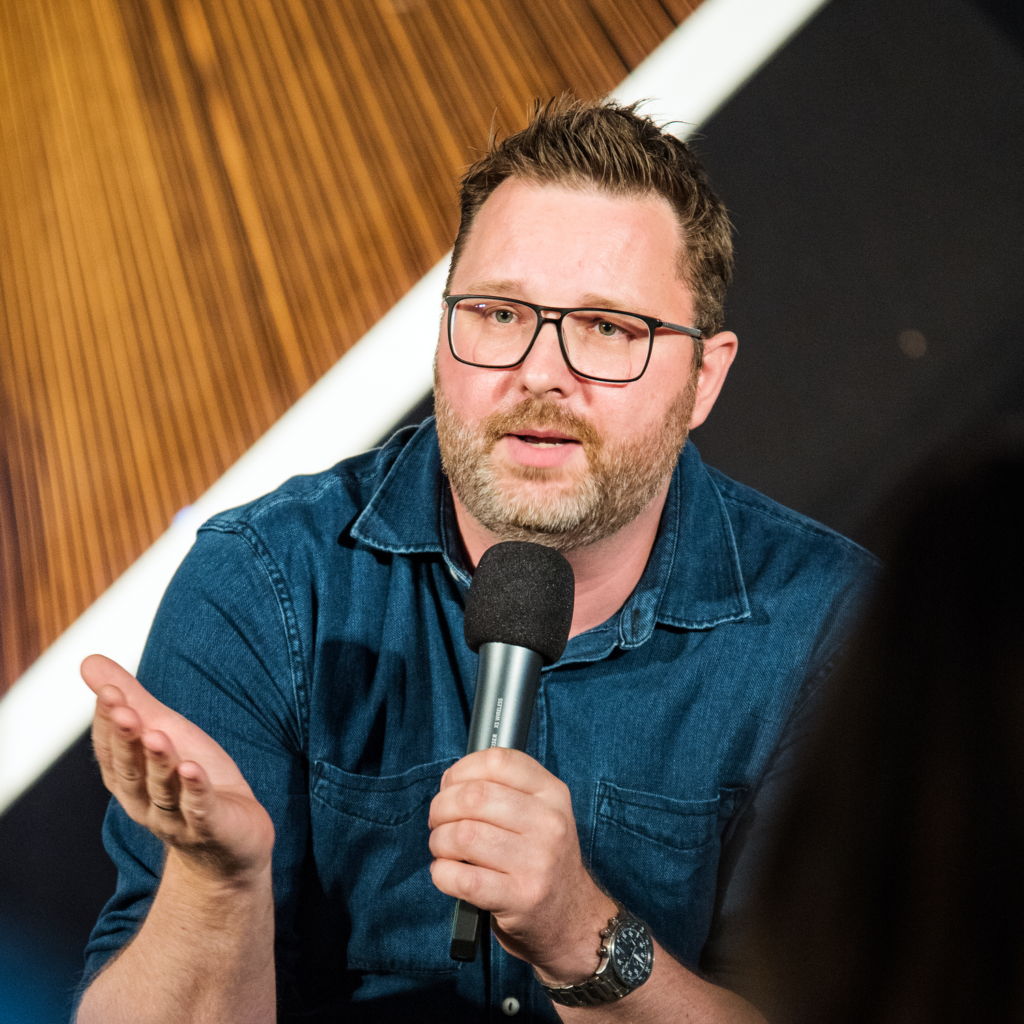 Head of Business Development at SEAL.GAMES & Baltic Dev Days
Christian is a video game industry expert with over a decade of experience. He is overseeing a variety of activities as Head of Business Development at mobile studio SEAL.GAMES, including strategic partnerships, marketing, growth, trademarks, markets & trends, data analytics, and networking. The lifelong learner and games enthusiast enjoys connecting people with similar interests and is one of the organizers of the Baltic Dev Days game developer conference.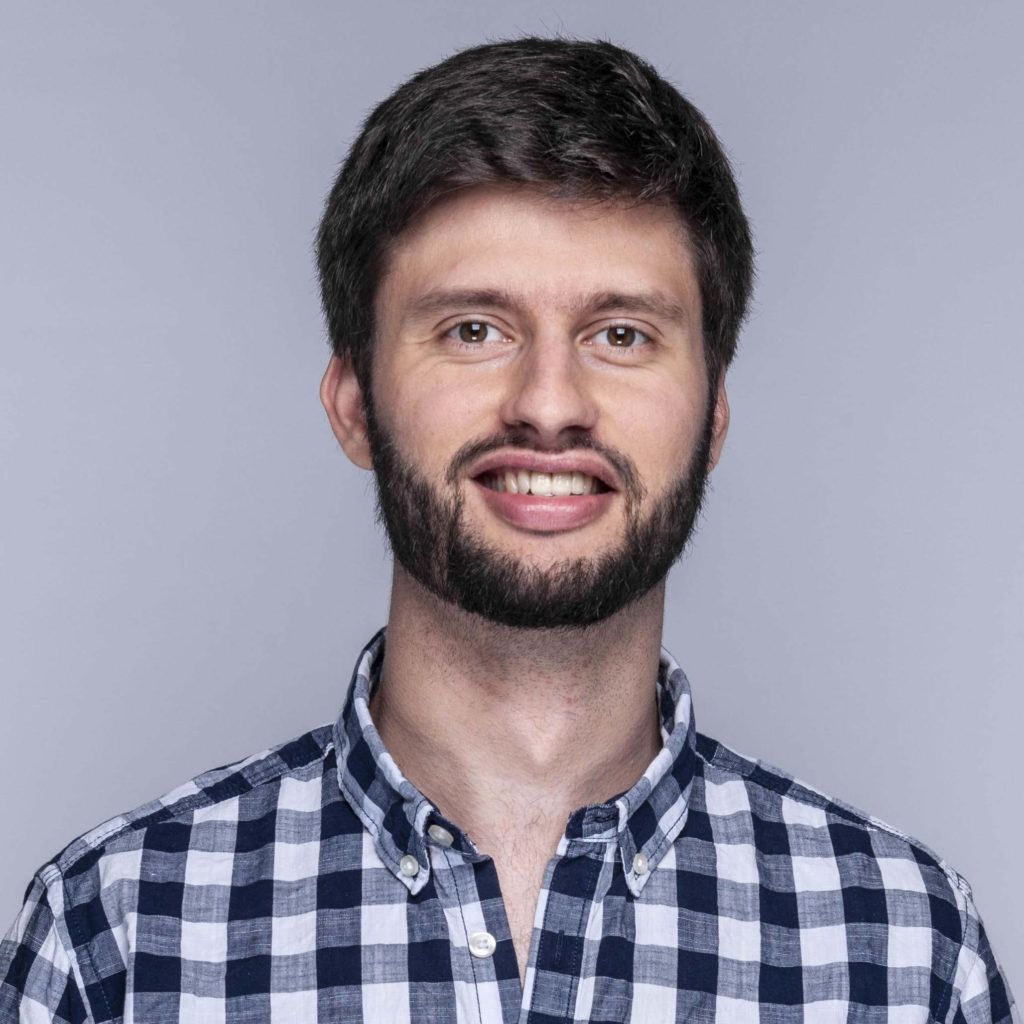 CEO at stillalive studios GmbH
Julian Mautner is founder and CEO of stillalive studios GmbH. Since 2010 he has built up an internationally recognized studio and a team of talented experts focusing on cross-platform development of Simulation and Management games. Coming from a quantum theory background himself, the team has a strong tech knowhow and consists of ~75 team members distributed across the world. Stillalive is best known for their very successful Bus Simulator franchise as well as own IPs like Rescue HQ.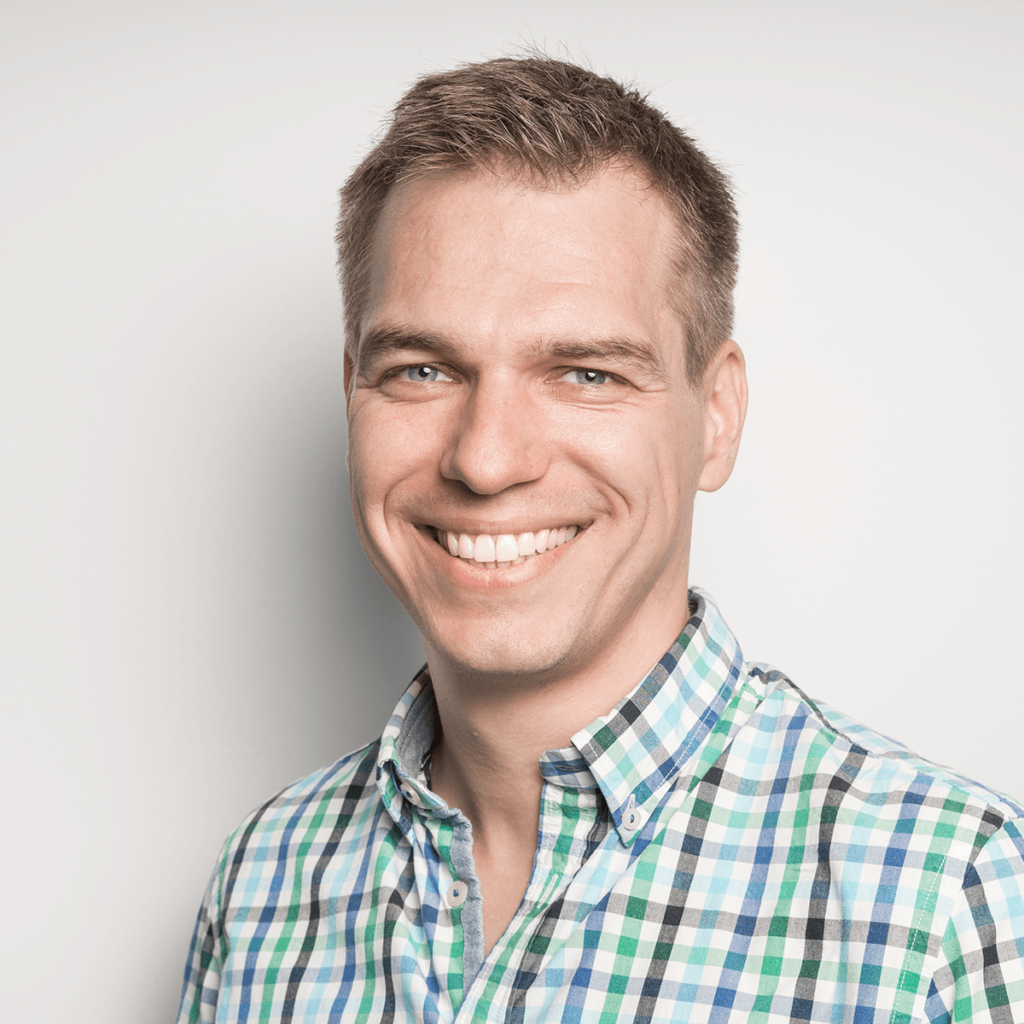 VP Extended Reality at Endava
Thomas is VP Extended Reality at Endava and has over 25 years of experience in digital productions, focusing on Strategy, XR, and UX to support digital acceleration across various industries. Past XR projects he led span from product design and training to marketing applications for internationally known brands. Thomas is a frequent speaker at international conferences, an advisor for start-ups, and a fixture at industry associations and events. Thomas co-founded and ran his indie game development studio Brightside Games in 2009 until 2016. His love for digital creation started when he was playing Pac-Man against his twin brother on the Atari 800XL, leading Thomas to develop his first own video game in 1996.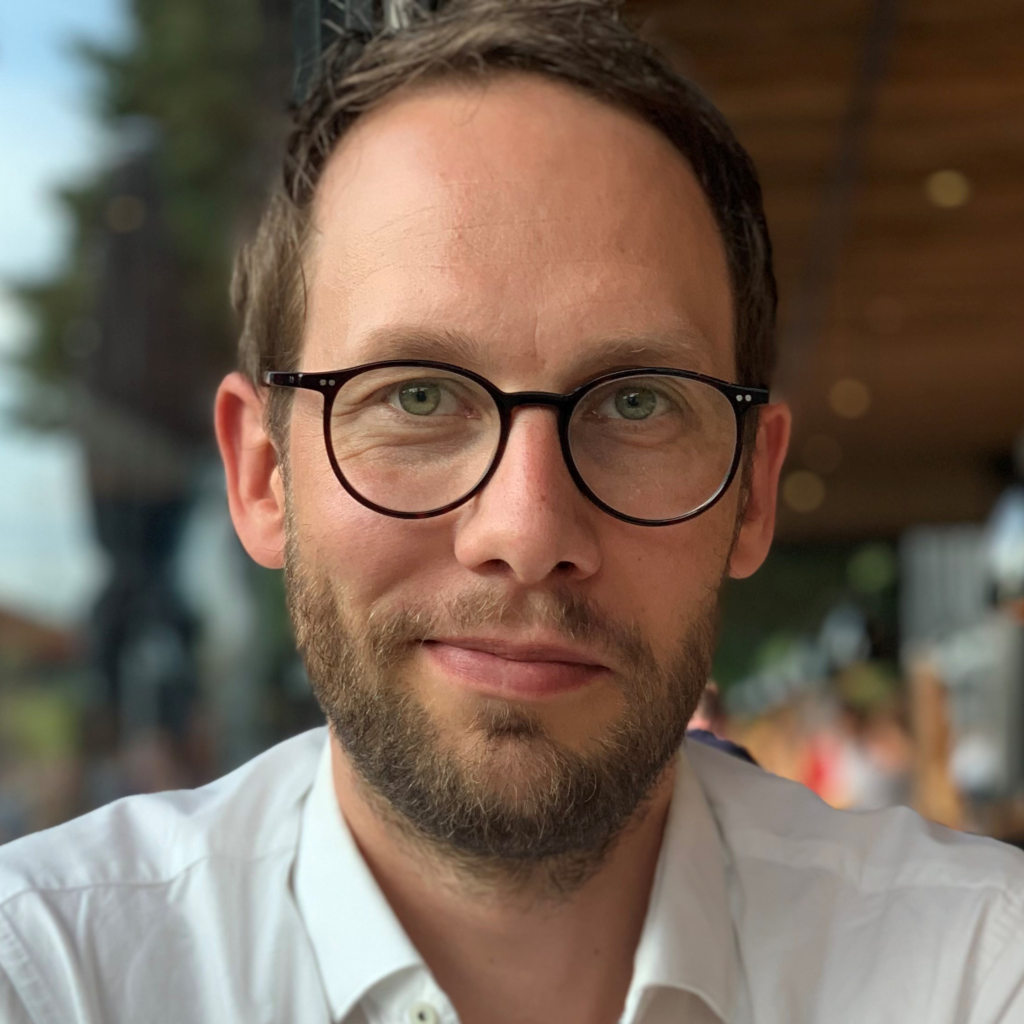 CEO & Founder at Quantumfrog
Quantumfrog is a multiple award-winning (german computergame award (best serious 2018 & best family game 2021, apple tv game of the year 2022, etc.) German game developer. Founded by Hendrik Rump, the Oldenburg-based digital agency made its gaming debut in 2011 with the complex browser sci-fi game "Nanofights." In addition to Leisure and Incentive Games, the creative 22-member team focuses with passion on the development of serious games, the use of augmented reality, apps with gamification approaches and, most recently, games on blockchain technologies. The studio serves all platforms with their games, from browser to PC, mobile platforms (iOS + Android) as well as games for consoles of all kinds.
🕹️PITCH ROYAL🕹️ - Indie Arena Booth gamescom
Three teams of developers get to pitch their game to the audience and our jury for a chance of winning one Small Booth at Indie Arena Booth at gamescom 2023! Everyone will be receiving valuable feedback along the way and we'll be able to have our jurors answer some audience questions, as well.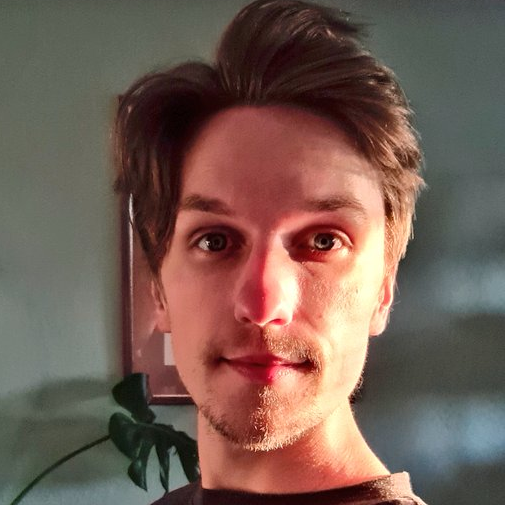 PR & Marketing Manager, Super Crowd
I've been supporting Super Crowd's communication strategy since 2020 and quickly fell in love with their Indie Arena Booth, its devs and many success stories. After several years spent in Japan and the UK, it was finally time for me to return to Hamburg. Having previously worked with bigger IPs at both Capcom and Warner Bros., familiarising myself with the indie scene riddled with hidden gems has been nothing short of exciting!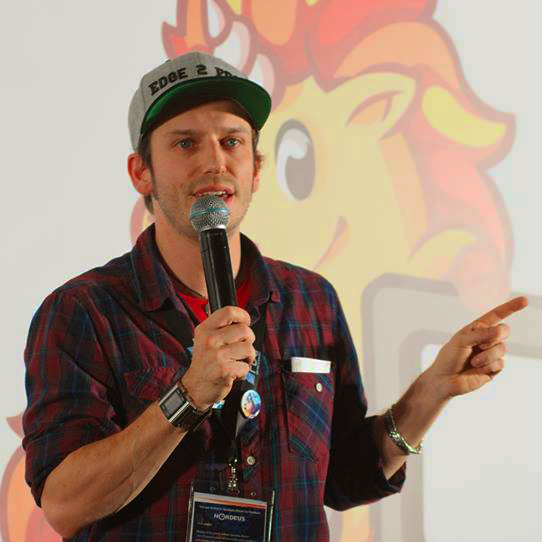 Co-Founder / Executive Producer, FDG Entertainment
Philipp co-founded FDG Entertainment back in 2001 at the age of 19. Having graduated in Sound Engineering and studied Japanese, Philipp can look back onto a video gaming background of more than 35 years, starting playing games at only 4 years old, witnessing the evolution and growth of the video gaming industry from after the big crash in 1983 to nowadays first hand.
After a long journey in Mobile Games, his childhood dream of making console games was fulfilled with the release of Oceanhorn on PS4 and Xbox One in September 2016 and Switch in June 2017. The release of the critically acclaimed 'Monster Boy and the Cursed Kingdom', which was co-developed with Game Atelier, marks a big milestone for the whole company, as it's the first continuation of the legendary Wonder Boy / Monster World series after 24 years, which the founders even played together in their early childhood days.
Since the start of FDG Entertainment, he worked on more than 70 games in various positions, from level designer to sound effect artist to producer, and many more.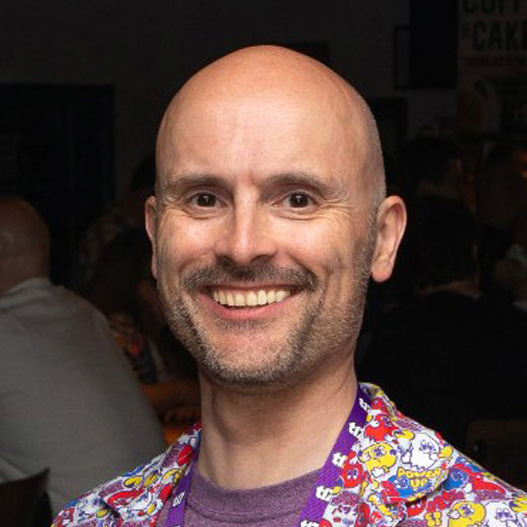 Senior Game Scout, Team17
Simon is a Senior Game Scout at Team 17 where he sources and signs new games for the world-famous Indie Publishing Label. He has over 20 years experience in the games industry as a designer and producer, at Codemasters, Blitz Games, & Sony PlayStation, and then ran his own independent production company, thumbfood. A BAFTA Games committee member, he also campaigns with various video game industry groups to promote diversity and inclusion.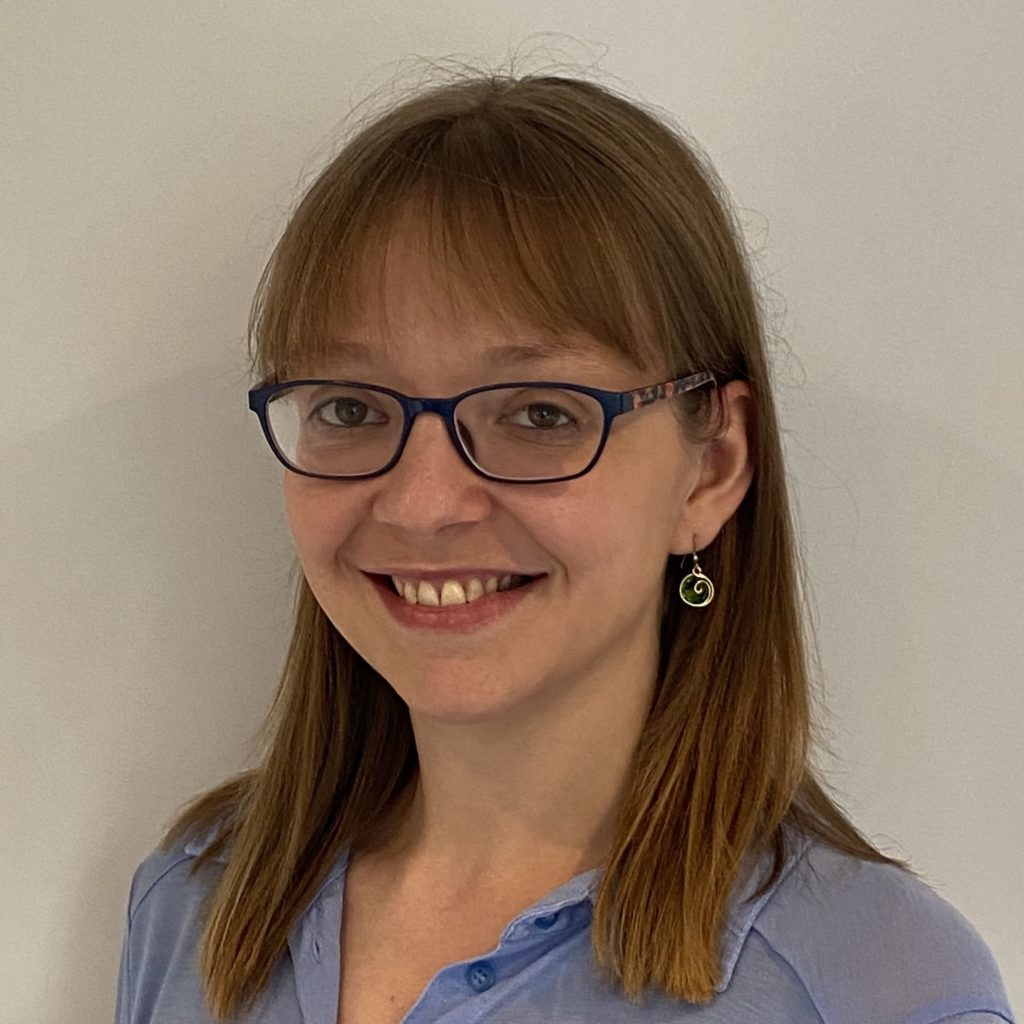 Director, Publishing Strategy & Growth, Humble Games
Catherine is the Director for Publishing Strategy and Growth at Humble Games where she identifies opportunities and builds long term, sustainable growth that aligns with Humble's core values. Catherine has over a decade of experience in the video games industry having joined Humble Games from esports and technology business Gfinity, with a focus on developing technology services for indies. Previously, Catherine managed the global PC digital business for Activision, launching AAA games such as Call of Duty and Destiny.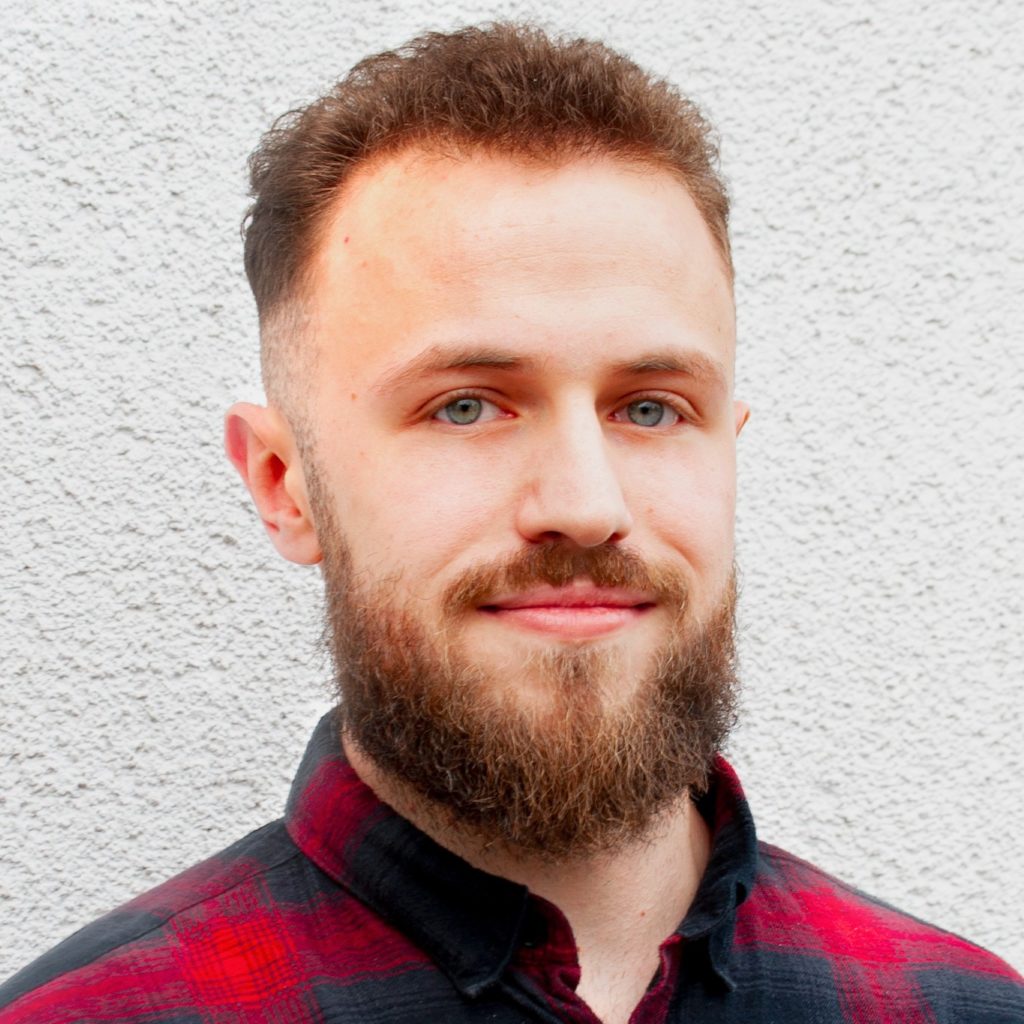 Business Development Manager, Assemble Entertainment
Jerome found his way into the games industry in 2014 with his game design studies at the Media Design Hochschule Düsseldorf. This was followed by two years of master's studies in the field of Game Development & Research at the Cologne Game Lab – at the same time, he also took up a position as a product manager at the hardware producer Snakebyte. Since mid-2021, he has been responsible for scouting and evaluating potential new partners and projects at the indie publisher Assemble Entertainment as a business developer. In addition, he is active as a voluntary member of several charity associations, for example as a member of the board of Gaming Aid e.V.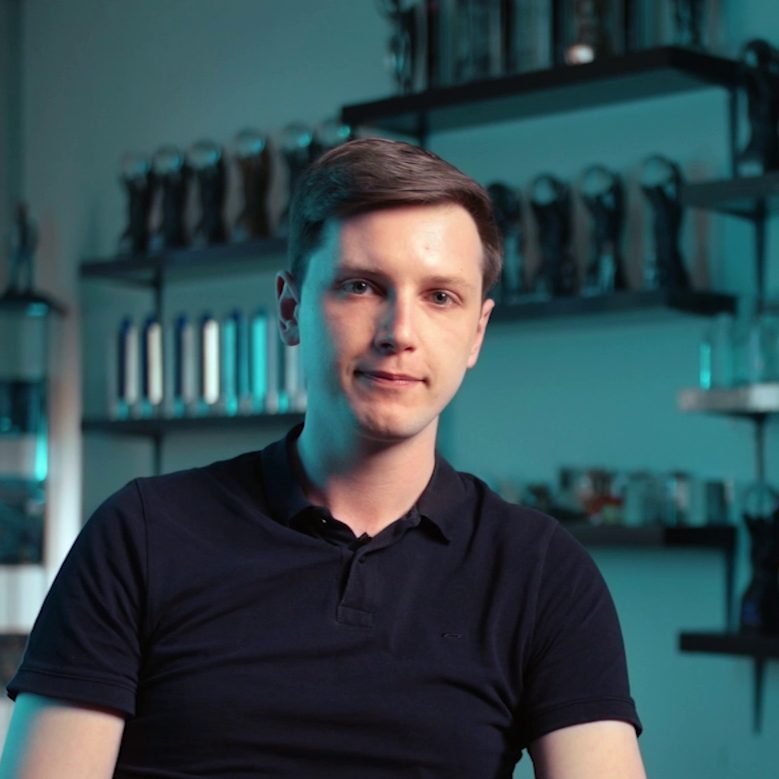 Publishing Director at Daedalic Entertainment
Jonas is the Publishing Director at Daedalic Entertainment where he develops the diverse portfolio of the studio and leads the teams publishing efforts. He initially joined Daedalic in 2012 as a Project Manager on internal game projects before first completing his degree at the University of Bayreuth and then returning to the company in 2018.
"Dome Keeper - Developing and Releasing an Indie Hit"
We'll take a look at how Dome Keeper was developed and released in a post mortem fashion. Coming from a game jam, getting published and funded by the indie publisher Raw Fury, it can showcase an ideal scenario for aspiring game devs. It made it's development costs back the day it released, and we'll take a look into how that came to pass and what happened afterwards.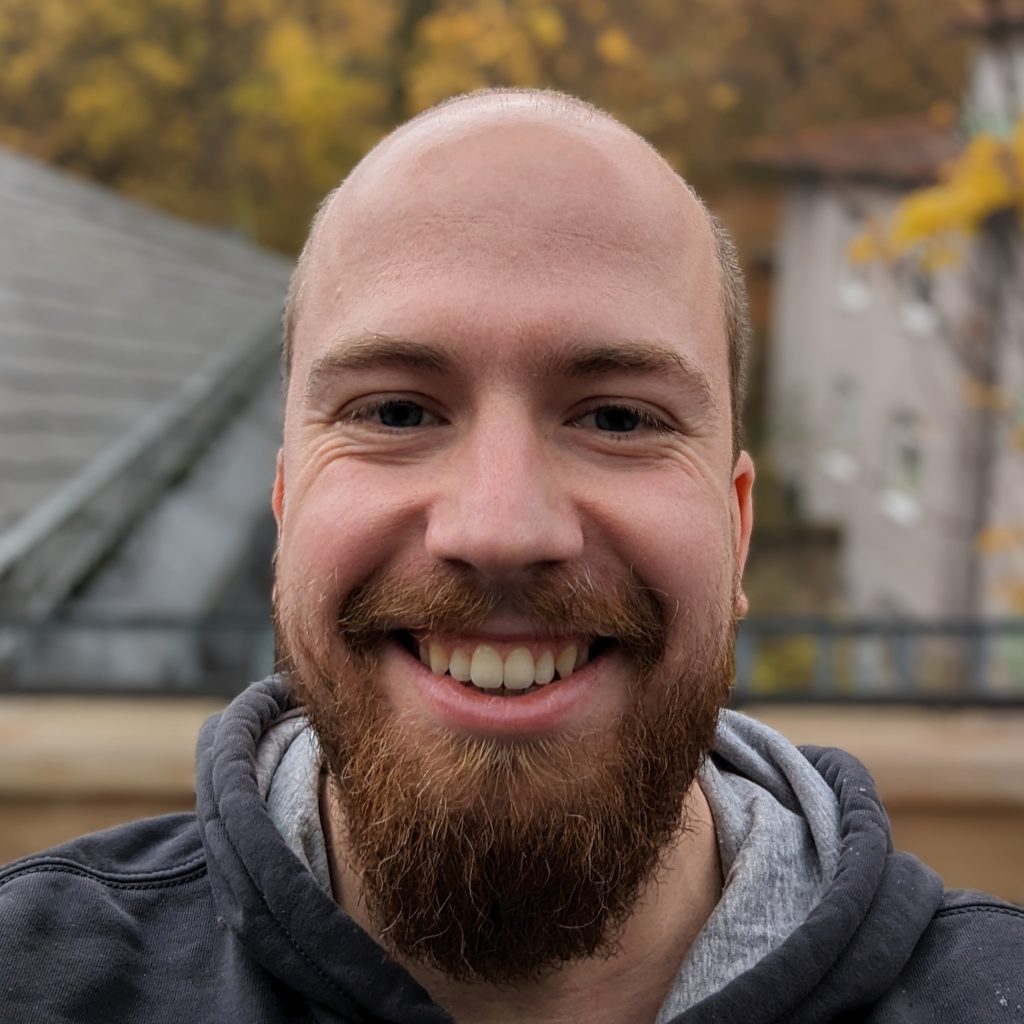 Games are amazing, because we can experience impossible things in impossible worlds. I've always been a gamer at heart, and have been making games since my teens. After working some years in IT, I improbably followed my true passion as a full time indie developer 2022, together with awesome people. We released our first proper game "Dome Keeper" the same year. It was successful enough that we can keep doing this, which rocks!
Panel: Business as usual? Games marketing for clients post pandemic.
In this GSA marketing panel, we want to honestly talk about the current status quo of the gaming marketing industry. What are the new trends? Are brands still interested in physical activation? How does the global financial situation impact the companies marketing budgets? Moderated by Wolf Lang, CEO at Super Crowd we will hear 4 different perspectives on the matter: Influencer Management, Streaming Production, Marketing Agency and Advertising Agency.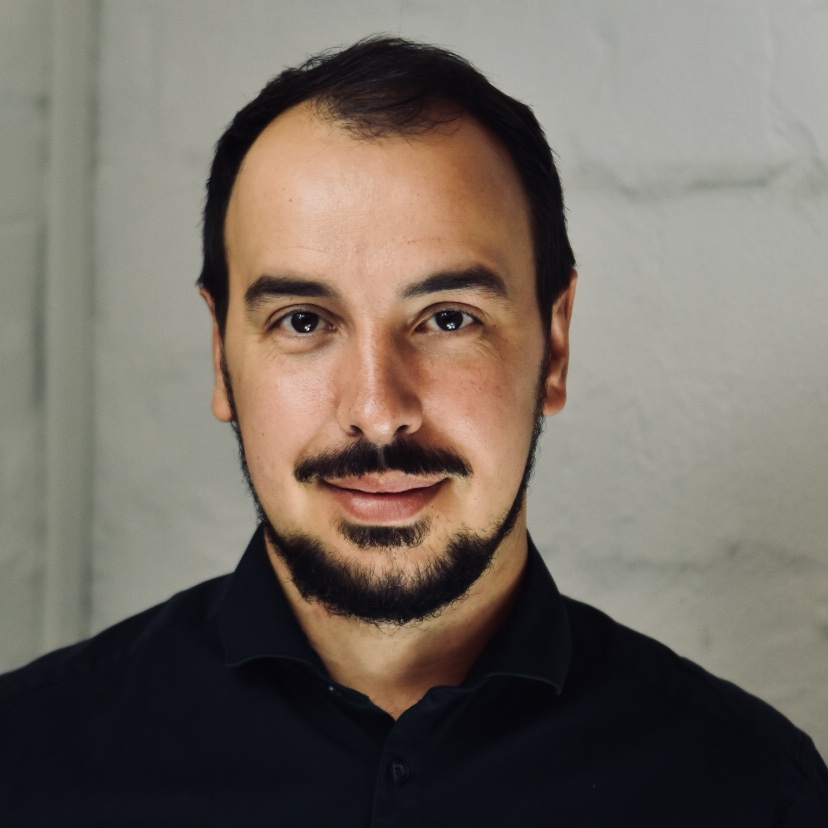 I'm a strong believer in a universal form of design & entertainment. Combining my 17 year knowledge in creation to develop award winning video games, award winning events and was the first to bring award winning playable online events to the market (August 2020). As a former GDC SF Speaker, Tagesschau guest, Jury Member of the German Videogame Awards, Ambulance Car Driver, Construction Worker and Advertisement Industry employee i love to connect with people and create communication.Currently changing the way we experience entertainment and events post pandemic. Super Crowd is responsible for organizing Hamburg Games Conference, Indie Arena Booth and Polaris.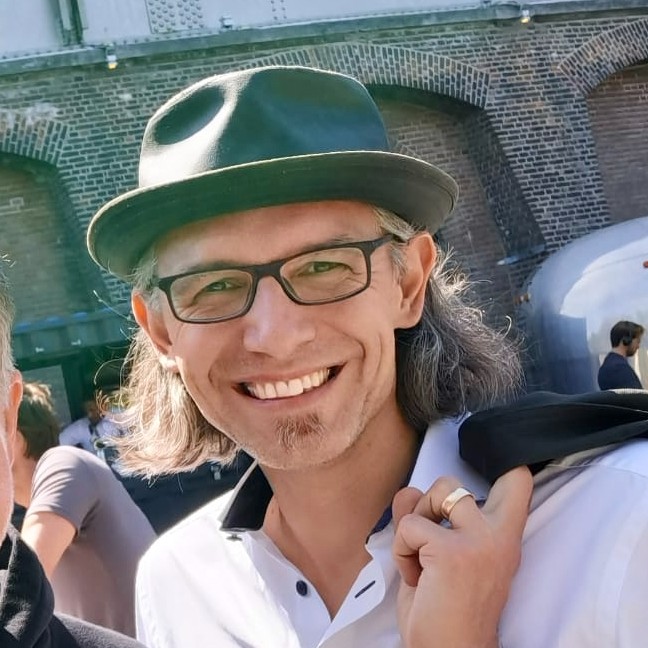 Director Publisher Relations at Jung von Matt NERD
In this third gaming-driven life Thorsten is the go-to-guy at JvM NERD for game publishers and other entertainment companies, creating talk of nation campaigns or partnerships with non-endemic brands. Before this in his second life he was responsible for membership, market research & marketing at game – the German Games Industry Association, where he helped to form one strong lobbying body with international recognition. In his first gaming life he worked for over 15 years at several game publishers in marketing, sales or biz dev positions. In his private life he is happily married, has two kids and too little time for gaming.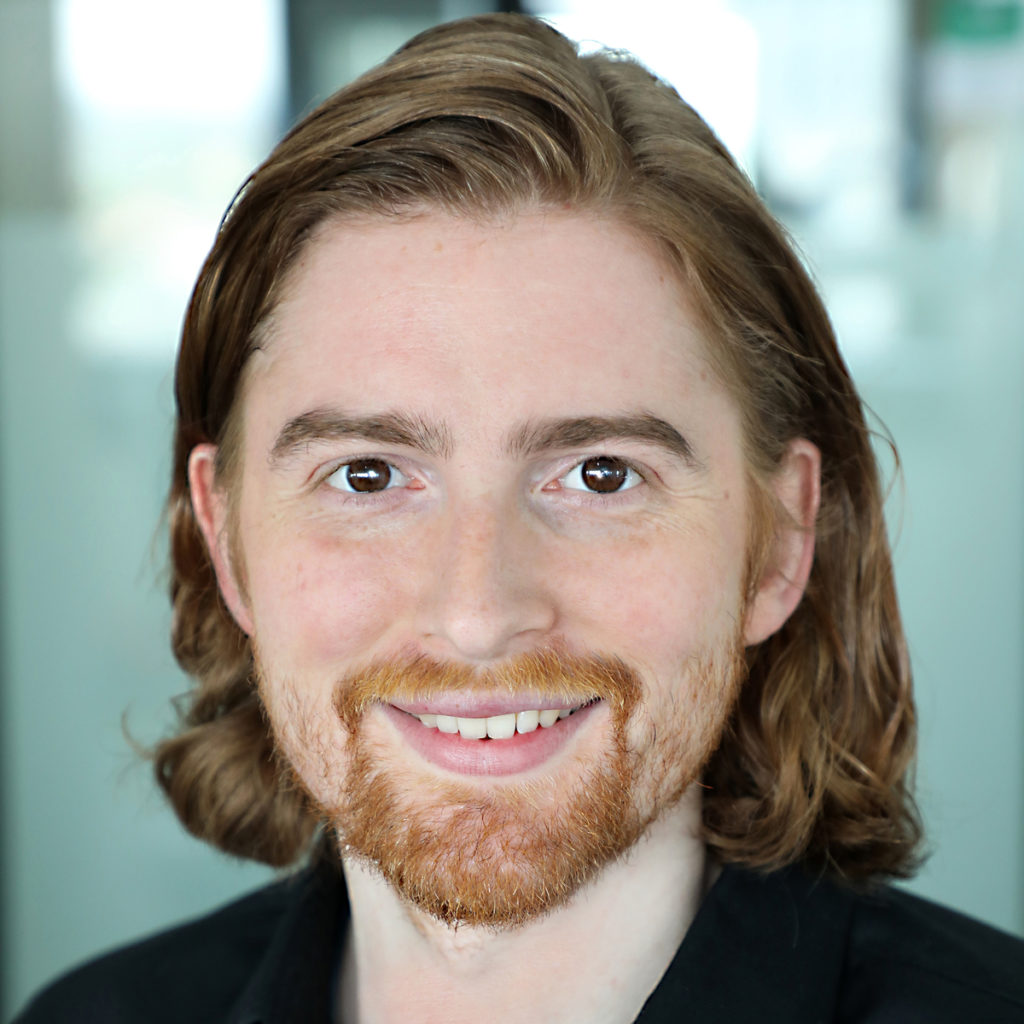 Deputy Managing Director at MSM.digital Communications GmbH
Nikolas Angerstein is Shareholder and Deputy Managing Director of MSM.digital, one of Europe's leading communications agencies for gaming and consumer electronics. With more than 12 years of experience in the industry, Nikolas has developed and executed modern PR and Marketing campaigns for global industry leaders like Meta, Intel or Riot Games. Under his watch, Influencer Marketing has become one of the fastest growing services within the MSM.digital agency group over the past years.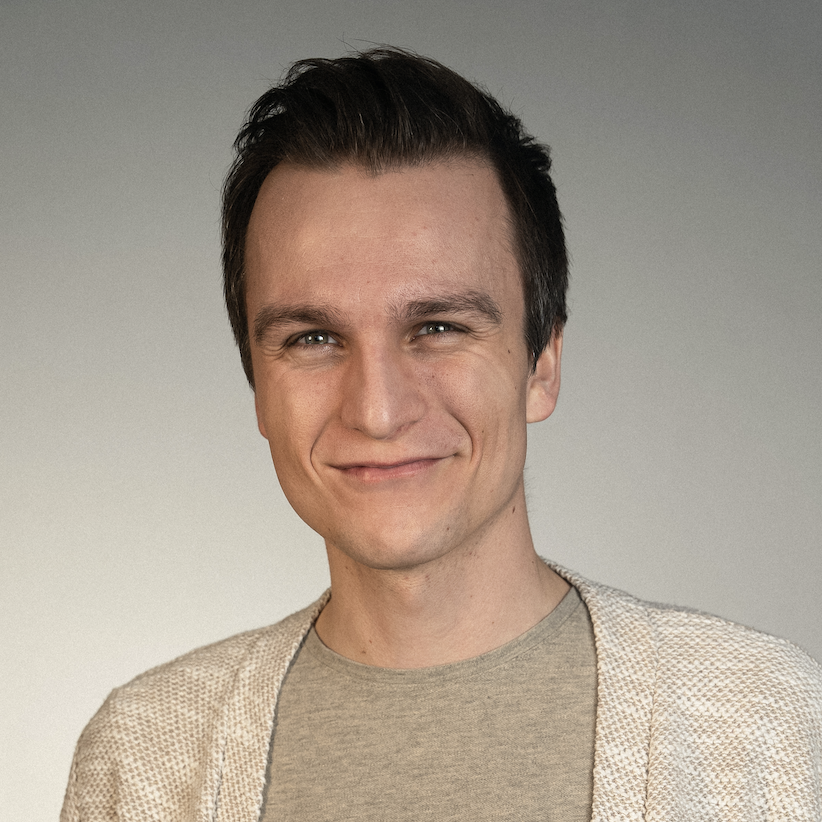 Dirk Ludewig is Co-Founder and CEO of NerdStar, a media production company from Bielefeld, Germany. Being experts for livestream-events, NerdStar is working for and with many of the leading brands in the industry.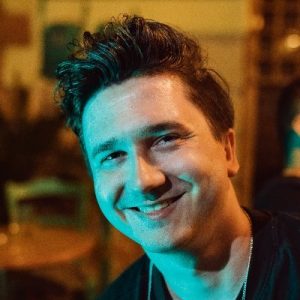 Managing Director, 1UP Management GmbH
John-Dustin Martin is Co-Founder and Managing Director of 1UP Management, one of the leading influencer management companies in the German-speaking territories. Exclusive artists like Gronkh, Pandorya, Benx, Zombey or Simplicissimus reach a total of over 100 million views and 4 million live viewers per month. With over 11 years of experience in the content creator industry, Dustin is one of the veterans in the business and knows all about creating relevant partnerships in influencer marketing.
"A President on the Move: The Transformation of Suzerain from PC to Mobile"
In this track, Ata from Torpor Games will explain the journey flow from taking Suzerain to PC to Switch and then to mobile from start to end. What challenges did Torpor Games face, and how were these challenges tackled? All these subjects, plus questions and answers as well as tips for going on the Android and Apple's platforms, will be shared.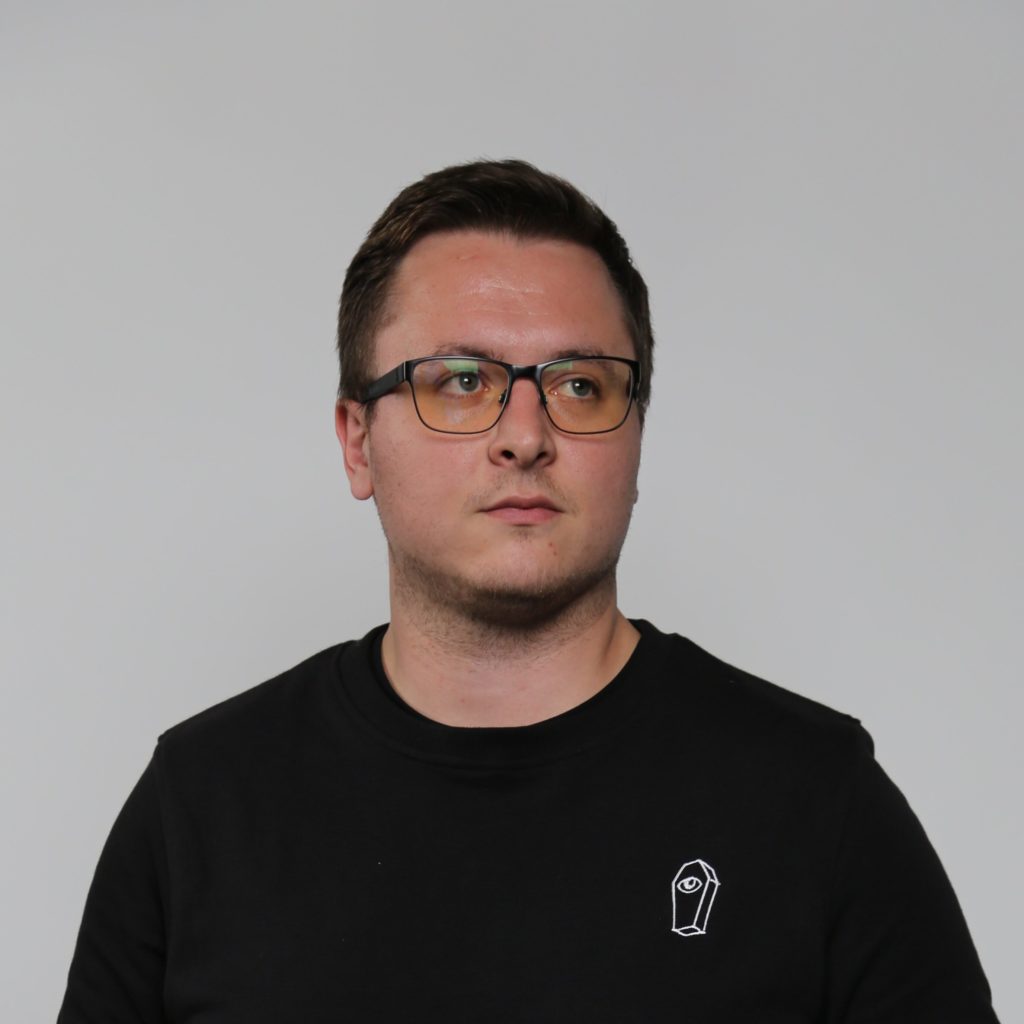 I'm trilingual and passionate about games, history, space, and intercultural communication. Ten years ago, my passion for games began to transform into a professional career. This was triggered by my first game modding experience for Paradox games in 2012. Since then, I worked on several games like Hearts of Iron 3: Their Finest Hour, East vs West, Squad, Terminal Conflict, and acclaimed mods like Black ICE and Project Reality.
Aside from my game development career, I also managed an international NGO that focused on European Union research projects and hosted many entrepreneurship events like Creative Coffee Ankara or TEDxHacettepeUniversity. After 2017, my main focus shifted toward creating Suzerain and guiding it to a commercial release. Thanks to our talented and diligent team, we released our dream game that was critically acclaimed while also being a financial success. Torpor is now expanding the universe of Suzerain and developing a new game called The Conformist.
Currently, I am managing Torpor Games while also providing services in consulting and event speaking regarding the software industry with a focus on start-ups and games.
"Feeling like Sherlock: Game Design and Writing in Lacuna"
When playing detective games, we want to slip into the role of the brilliant investigator, the one who gathers evidence, questions witnesses, and ultimately draws the conclusions required to solve the case. However, designing games that convey this feeling to the player poses a unique set of problems – even more so if the game has a strong narrative side as well. How can you let your players find the solutions by themselves without being prompted by the game, but still avoid frustration and potential for getting stuck? And how can you make sure the player's performance matters and has an impact on the course of the story? In my talk, I will go over those problems and present the solutions we developed for our first game Lacuna.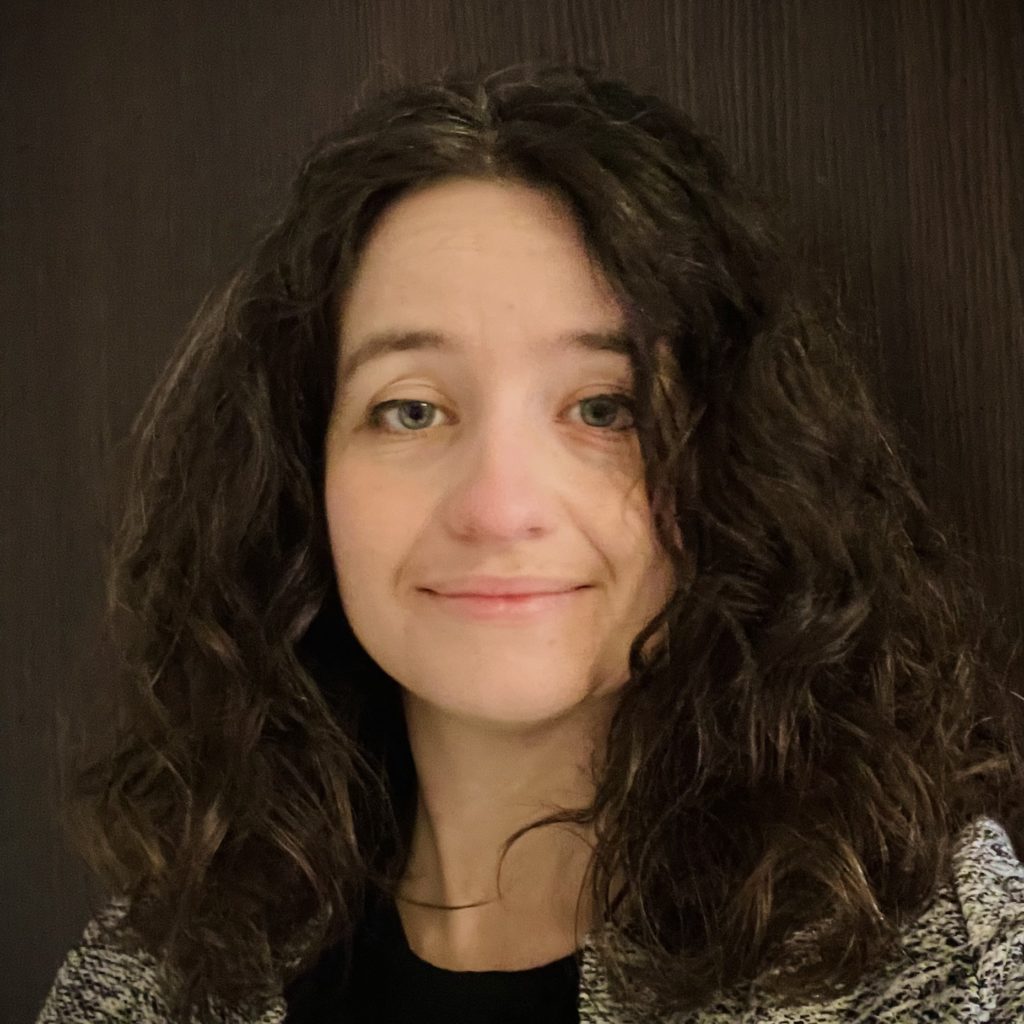 Co-Founder, DigiTales Interactive
Jasmin studied comparative literature in Saarbrücken, Munich, and Paris and holds a doctorate about multimedia-based storytelling in literature, theater and video games. In 2019, she co-founded DigiTales Interactive, an independent game studio that focusses on making meaningful narrative games. In 2021, DigiTales published their first title Lacuna, a pixel art sci-fi noir adventure.
"Production Leadership - How to be an authentic lead and build trusting relationships with your team"
Leadership in production is a tough gig. It's not just about being a great producer coordinating milestones and tasks, it's about being an authentic leader. With so many distractions, it can be hard to stay focused on what matters most. That's why this talk will offer insights and tools to reflect on what kind of leader you are and how to build trusting relationships with your teams.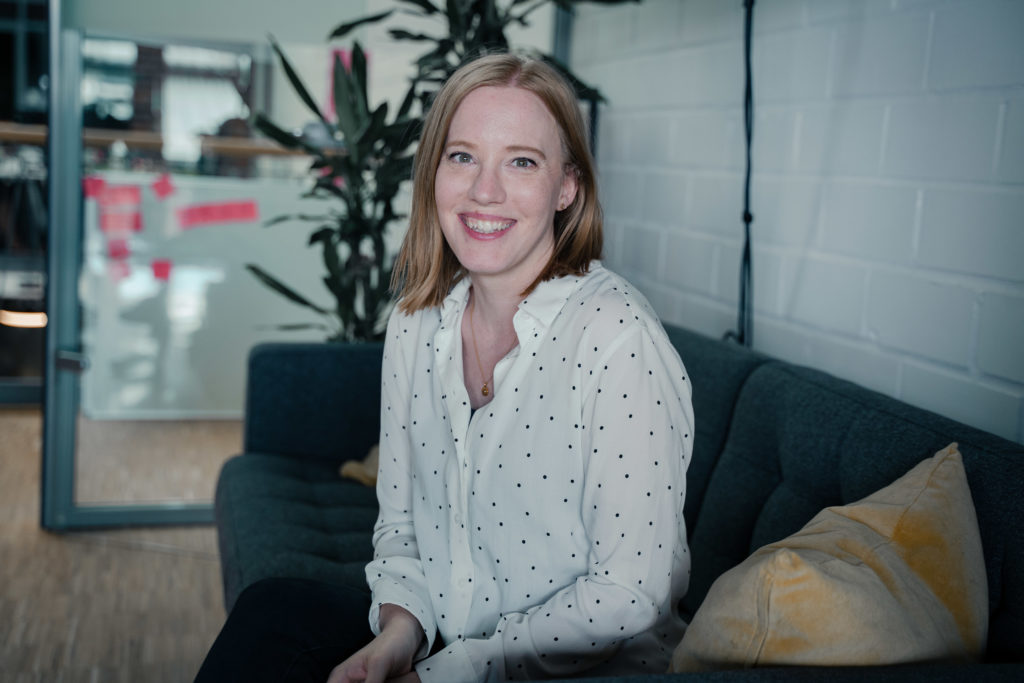 Linda is a producer with 7+ years of experience, driven by empathy and passionate about supporting interdisciplinary teams to grow and create memorable and innovative experiences for players. Linda recently worked as a Production Director at Massive Miniteam creating and porting indie games. Before she was a Producer at Ubisoft Düsseldorf focusing on virtual reality. Linda produced experiences like Beyond Medusa's Gate, Prince of Persia: The Dagger of Time & Assassin's Creed VR. She also founded the #FemDevsMeetup in 2017 to empower diversity in the game industry and is an advocate for women's rights and equality.
"The bliss and curse of turning your passion into your source of income"
This talk is a message of hope for the artists in the crowd, yet includes some cautionary tales about the consequences of not taking care of our physical and mental health. By identifying the joy -and the pain- that involves participating in a creative industry of this nature, Casilda wants to make fellow game developers reflect on the toll it takes on one's life balance and the measures we can put in place to keep our motivation and spirits up.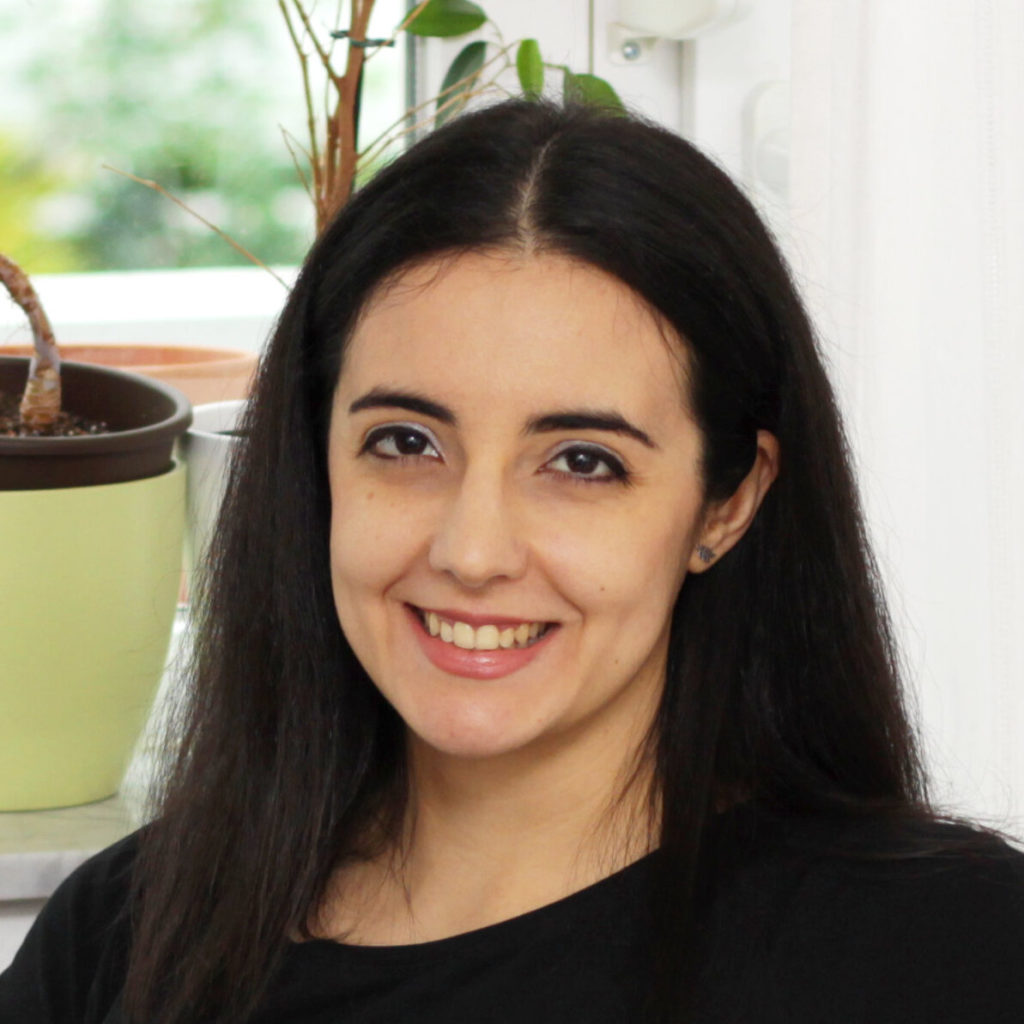 Technical Artist & Animator / Freelancer
Casilda de Zulueta is a technical artist and animator, indie game developer and animation teacher. With 7 years of experience in the games industry, she has specialized in filling the gaps between code and art animates whatever may fall into her hands. She likes to optimize graphics for low-end devices, making her assets run smoothly without sacrificing visual quality. Since 2018, Casilda is part of the organizational team of the #FemDevsMeetup, a community of marginalized developers in Germany.